Experiential Art & Advertising: How blurry is the line that separates them?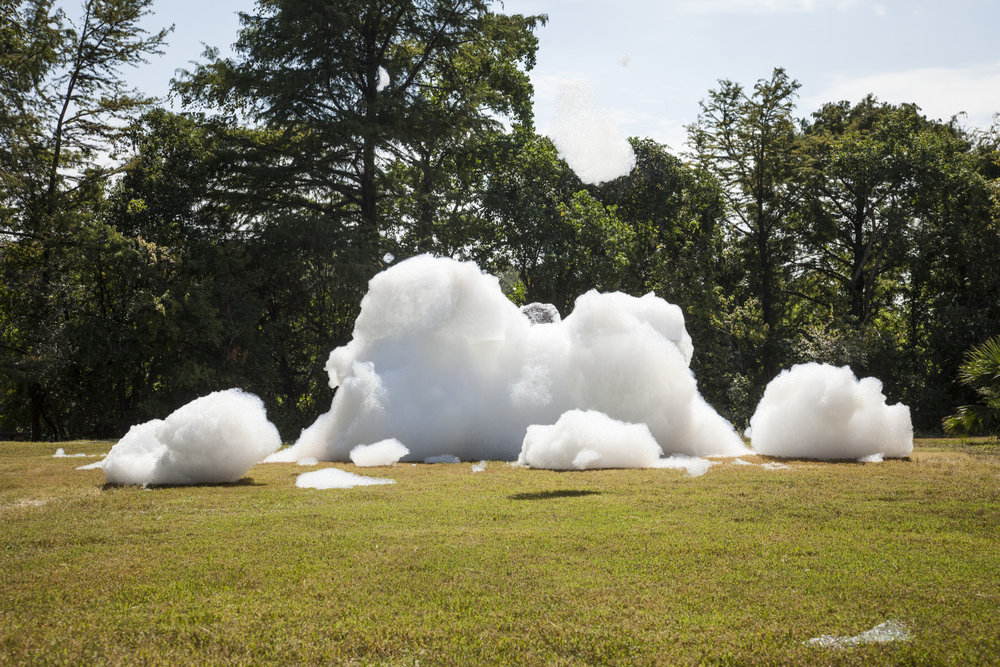 "[E]xperiential art is an open invitation to step outside of your own reality, tune in to other worlds, and reach higher planes," explains Noémie Jennifer in VICE.
The art form is "immersive, collaborative, performative, kinetic and sometimes participatory," adds Heather Pesanti, curator of 2015/16 experiential art show Strange Pilgrims in Atlanta. One of the most popular installations by artist Roger Hiorns, A Retrospective View of the Pathway, spewed a giant mass of foam onto the Laguna Gloria lawn. If you've ever fantasized about overloading your washing machine with detergent, this installation is for you.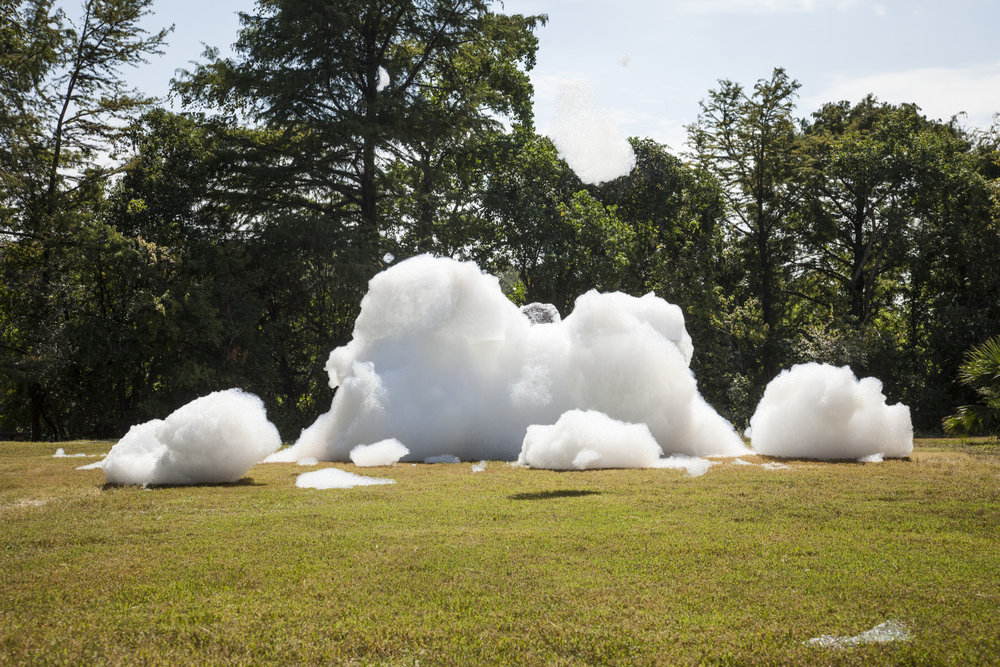 Experiential art connects viewers to one another and to the work itself in ways that surround, captivate and fascinate – producing experiences that are anything but ordinary. It was only a matter of time before the advertising industry jumped on board.
"The premise is to create a closer bond between the consumer and the brand by immersing them in a fun and memorable experience. If a brand event stirs genuine positive emotions within people then they are more likely to associate those emotions with that brand," explains David Moth in Econsultancy.
That's why advertisers see such merit in developing strategic partnerships with artists to further their creative strategy and brand initiatives. Tapping into the fine arts, performance, place-making or music, experiential marketing helps brands to build and retain an audience—particularly among youth cultures that clamor for experimentation, anti-authoritarianism and risk-taking.
"I believe art is a bottomless pit to be used for experiential inspiration. It allows advertisers and brands to behave badly or strangely and with a shrug of the shoulders say 'it's art'," explains Campaign. For art purists, that may be an uncomfortable line of thought. For agency executives, it's a line of thought that works.
Refinery29's celebrity-studded 29Rooms is a perfect example. The lifestyle brand hosts what it calls "an interactive funhouse of style, culture, & technology," consisting of 29 rooms, each individually branded and curated with a range of brand partners, from artists and musicians to customer-facing companies like Dunkin' Donuts and Dyson. This year, the theme was "Turn It Into Art," inviting guests to enter each room and use the surroundings to create new work in a variety of sensory media.
So here's my question: Is art a prerequisite for a successful experiential marketing campaign?
Take, for example, Adidas' 'D Rose Jump Store' in London. Chicago Bulls point guard Derrick Rose challenged wide-eyed fans to win a pair of free trainers by jumping and removing the shoes off a shelf suspended 10 feet in the air. The campaign hit three indispensable characteristics of a successful brand activation: relevance (Adidas appealed directly to sports fans), originality (setting the bar, literally) and unforgettable (fans got to meet and compete with Derrick Rose!).
On a less glamorous level, IKEA hosted a sleepover in its Essex, UK store, after responding to a Facebook fan group called "I wanna have a sleepover in IKEA." The night included manicures, massages, a sleep expert with advice on choosing a new mattress, and a bedtime story read by a reality TV star. Almost 100,000 people joined the group, with 100 of them actually spending a night in the IKEA warehouse. Relevant, original, and memorable—and a direct response to what the public was asking for.
Both experiential art and experiential advertising strive to disrupt, to give audiences something truly unique to experience, and immerse viewers in the unexpected. But rather than seeing the lines between the two worlds blur, we continue to see them run parallel to one another, crossing on rare occasion when the conditions are right.