4 Top Trends in Experiential Marketing from 2017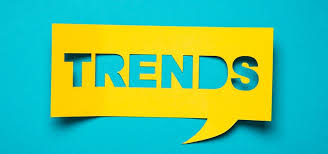 As we bid adieu to 2017, we're taking a look back at some of the years' biggest trends in experiential marketing and creative strategy – none of which are expected to disappear anytime soon.
1.  artificial intelligence goes mainstream
From movie trailers to digital posters, kid-friendly virtual reality headsets and the amazon echo revolution, the intersection of artificial intelligence, virtual reality, product design and experiential advertising shows no sign of slowing down.  M&C Saatchi's digital posters on Oxford Street in London were one of the first uses of artificial intelligence in out-of-home advertising to make major headlines, as the displays employed facial tracking technology and genetic-based algorithms to learn from viewers, incorporating data into future displays.
Last July, the Content Marketing Institute discussed the budding relationship between artificial intelligence and content marketing, and the resulting opportunity for generating mind-blowing experiential advertising campaigns and creative content.  One of the most notable advancements comes in the form of customer analysis and image recognition.  Compared to the exorbitant amount of time and energy it takes for a human to analyze data and create new experiences that respond to customer behavior, the integration of AI into an experiential content strategy is a no-brainer.  What's more, the statistics behind the accuracy of facial recognition currently exceed 99%.
Fashion retailers across the U.K. are putting this new technology to use: "When combined with AI-managed push notifications, stores can send real-time discount offers and welcome messages to individual visitors."  This amounts to a highly personalized experience.  In an age of advertising when personalization is paramount, nothing matters more.
Read more about AI and Experiential Advertising.
2.  video gets immersive
The public has a rapacious appetite for immersive experiences, making 360-degree video, AR and VR this year's bonafide stars.  According to Business Insider, "63% of US consumers who've tried an immersive experience feel it's the 'next big thing' in video."
The beauty of 360-degree video is its ability to demonstrate every kind of product from every possible angle, conveying brand mission and enhancing traditional advertising channels while entertaining and educating audiences notoriously short on time and attention.  Best of all, marketers can record views and gain insight into what customers are and aren't choosing to watch.  As Business Insider explains, "Hong Kong Airlines' 360-degree ad was 35 times more effective than the same traditional 2D ad.  Meanwhile, Lionsgate's Blair Witch VR campaign elicited a 57% voluntary replay rate."
Business Insider further notes, "The global AR market is forecast to grow at a nearly 81% compound annual growth rate (CAGR) from 2016 to 2024 […] global VR headset shipments will increase 359% over the next six years, from 12 million in 2017 to just over 55 million in 2022."
The appeal of immersive video is its ability to enhance our experience of the world; creating a composite view of reality using computer-generated images or simulating 3D images with which users can actively interact.  A pivotal trend in both 2016 and 2017 – particularly in the entertainment and tourism industries – the onset of immersive video is just the tip of the iceberg.
Read more about immersive video and experiential advertising.
3.  brands get political
The idea of taking a political stand is traditionally viewed as brand suicide.  A report issued by the Innovation Group at J. Walter Thompson Intelligence back in 2016, however, found quite the opposite:  78% of Americans support companies that take a stand on societal issues, with 88% of Americans agreeing that corporations hold the power to influence social change.
Campaigns developed in 2017 appear to have taken note, with Heineken winning the gold star.  In Worlds Apart: An Experiment, Heineken brought together consumers with diametrically opposed political views and societal beliefs on everything from transgender rights to climate change.
Emotionally charged and socially insightful, the campaign garnered more than 3.5 million views on YouTube.  According to AdWeek, the campaign successfully demonstrated "that you can even like someone who embodies what you hate or fear," securing customer loyalty in the process.
The key to success is authenticity.  A corporate philosophy encompassing equality and sustainability is quickly invalidated when that same company bars transgender bathrooms, rejects environmental practices, or is complicit in sexual harassment.  It is the responsibility of brands to backup corporate messaging with action, creating a transparent, honest corporate culture along the way.
Read more about political activism and brand strategy.
4.  millennials connect with the past
When it comes to marketers' love affair with the pop-up, nothing had quite as big of an impact in 2017 as the small screen.  "Brands, event professionals and other partners are breathing new life into TV classics by harnessing the power of super fans, nostalgia marketing and foodie and coffee culture," Event Marketer explains.  Twin Peaks, Golden Girls, Saved by the Bell.  You name it.  If it has a cult following, you can expect to see a pop-up to satisfy your nostalgia.
Nostalgia marketing is a powerful tool.  And before you think, "well, you must be talking about all of those Boomers hoping to relive their youth," this niche is particularly geared toward the digitally savvy, millennial generation.  "Right now, we're seeing that the consumer, especially the younger consumer – the mobile millennial – is very picky about the brands they'd like to pay patronage to.  Their relationship with a brand is far more emotional than it was in the past.  It's no longer the brand dictating the terms of the relationship, but the community," explains Ron Faris, General Manager at NYC Digital Studio and SNKRS App at Nike, in a recent PFSK roundtable discussion focused on the biggest shifts in experiential marketing.
Why is nostalgia marketing so attractive to the millennial generation?  Simply put, a craving for more connected, emotional experiences.  "In an age of impersonal digital media, building social connectedness through nostalgia is an easy way for companies to leverage the optimistic feelings that often accompany walks down memory lane.  Associating brand messaging with positive references from the 90s, 80s – and even the 70s – humanizes brands, forging meaningful connections between the past and present," explains Lauren Friedman in an article with Forbes.
Nostalgia marketing goes far beyond the experiential pop-up.  It's about making nostalgia current and accessible across all types of content.  Nobody achieved this as successfully as Nespresso.  In its campaign, Comin' Home, the creative brainchild of McCann New York, George Clooney takes an entertaining road trip across America in search of the perfect cup of coffee (Nespresso, of course!).  Popping in and out of classic movie scenes, from the first Muppets movie and Smokey and the Bandit to Psycho, Easy Rider and Planes, Trains & Automobiles, the campaign is at once cute, funny, and nostalgic, leaving you compelled to pop another pod into your Nespresso machine.
So where does this leave us?  Attention spans are short.  Activism is up.  Immersion is in. Emotional engagement is essential.  Stay posted for more on the dynamic evolution of content creation, brand strategy and experiential advertising in the year ahead.
---
Ready to kick-start a creative strategy for 2018?  Looking to take your brand activations to a new level?  Contact us to schedule an initial consultation.