Advertisers Respond to Facebook Privacy Breach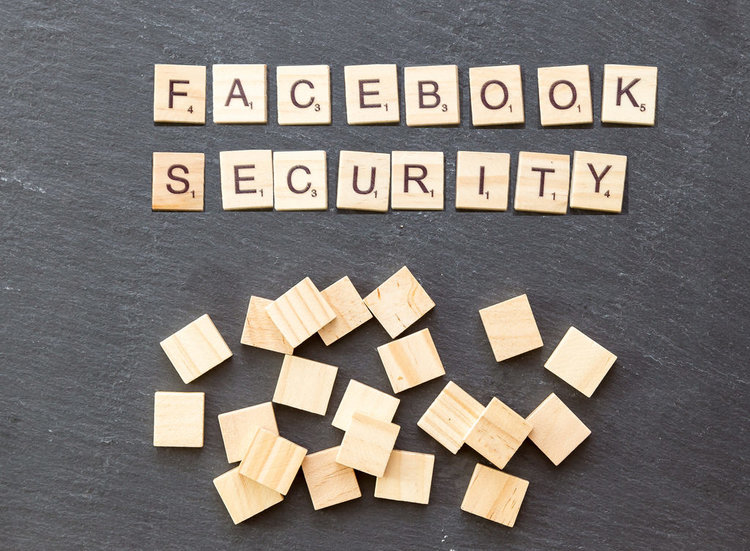 An estimated two billion people use Facebook each month, and millions of businesses rely on its apps and services to reach them — from Facebook Pages and Messenger to its Audience Network, brand awareness tools like Facebook Live, and acquisitions like WhatsApp, Oculus VR and Instagram.
The question of the moment: Will things change in the wake of the Cambridge Analytica data breach and Facebook CEO Mark Zuckerberg's less-than-forthcoming testimony before Congress about user (and non-user) personal data, privacy, and the social network's role in Russian interference in the 2016 presidential election?
Not overnight, it seems.
Cambridge Analytica, a political data firm hired by President Trump's 2016 campaign, harvested private information from as many as 87 million Facebook users without their permission to target potential voters, making it one of the largest data leaks in the social network's history. The latest reports suggest the firm also could have accessed private inbox messages.
Facebook said it became aware of the data leak in 2015 and asked Cambridge Analytica to delete the information, but did not confirm that any action was taken. Zuckerberg told a Congressional panel this month that the company would take measures to restrict future access by app developers to user data and create a tool to allow users to more easily control their data, a demographic treasure trove ranging from age and gender to purchase history and hobbies.
He also floated the idea, some said intentionally, of a paid, ad-free version of Facebook. (It should be noted that Zuckerberg's flat affect inspired a variety of robot GIFs and memes.)
In a preview of how Facebook is considering a change to privacy policies, the site this week began asking European users to review whether they want to see ads from partners, if they want to continue sharing certain profile information, and whether they want to use facial recognition technology, CNBC reported. (Facebook is restoring facial recognition technology in Europe after dropping the feature nearly six years ago due to pressure from regulators and privacy advocates, according to news reports this week.) Still, opting out of those features will require taking several steps and remain more difficult than choosing to share the information.
In the meantime, at least three companies, Commerzbank, Sonos, and Mozilla, have announced they would suspend advertising on Facebook due to the data leaks, and market research company NetBase reported a spike in #DeleteFacebook conversations, primarily in and around New York and Silicon Valley.
Still, many observers do not expect a mass exodus from the social network platform. Social media technology analysts noted even massive data breaches such as those that affected Yahoo (3 billion accounts) and Equifax (143 million accounts) did not cause widespread consumer or advertiser flight.
A Wall Street Journal report suggested that for the most part, Facebook users have not changed their privacy settings, while a top advertising executive said the company does not expect the latest news to significantly affect sales. According to Pivotal Research Group, Google and Facebook combined in 2017 accounted for nearly three-quarters of all digital advertising in the US.
"We may see individuals delete the app, but this won't change spending patterns," said Pivotal analyst Brian Wieser.
Carolyn Everson, Facebook's Vice President of Global Marketing Solutions, seemed to agree, telling Business Insider: "Advertisers care deeply about people. If people are upset, advertisers are upset. What they care about most is, how you react. That is what they are watching. They don't expect you to be perfect."
84% of users are somewhat or very concerned about how their data may be used by Facebook, according to a survey from investment firm Raymond James released last month. Yet nearly half of people surveyed — 48% — indicated they would not cut back on how much they use the social network.
Part of the reason may be that most users are young people who grew up with the platform and understand that sharing data (and the inherent risks) is the price they pay for digital connectivity — a fact advertisers understand and value. It was only a matter of time, some say, before that information was misused.
"Facebook has been playing fast and loose with their data ever since they started," Andy Amendola, Senior Director of Digial Strategy and Media at the community, told CNBC last month. "We know there was this line that verges on creepy because we know the consumers' data, but I think that's what makes the advertising work so well."
Indeed, advertising will be impacted "only if consumers grow weary and wary of Facebook and start to spend less time on the platform," said Melissa Parrish, VP and Group Director at Forrester. Or, one could argue, if government regulations impact the ability of advertisers to effectively target their audiences on Facebook.
Proposed laws include the CONSENT Act, introduced by Sen. Edward Markey (D-Mass.), that would govern how internet companies gather data and notify consumers about its use. In Europe, a General Data Protection Regulation is set to take effect on May 25, ensuring that users know, understand, and consent to the data collected about them.
This is not the first time Facebook has felt the heat. The social network came under fire last year for misreporting key advertising metrics, and a recent graphic clip live-streamed on Facebook showing an alleged murder of a Louisiana mother highlighted the hazards of live streaming for advertisers who don't want their content running next to offensive or criminal posts. Just this week, a federal judge in San Francisco ruled that Facebook will have to face a class action lawsuit alleging it illegally violated users' privacy by using a facial recognition process on photos without explicit consent.
Personal data is Facebook's biggest strength and greatest weakness, and it may take an accumulation of problems rather than any single incident – or the emergence of an entirely new business model – to make Facebook vulnerable to its digital advertising competitors.
"[Facebook] is sitting on one of the richest, most longitudinal, quantitative data sets we've ever seen," said Fatemeh Khatibloo, an analyst at Forrester. "They're not going to give that up easily."