9 Ad Campaign Fails from Years Past (and lessons learned along the way)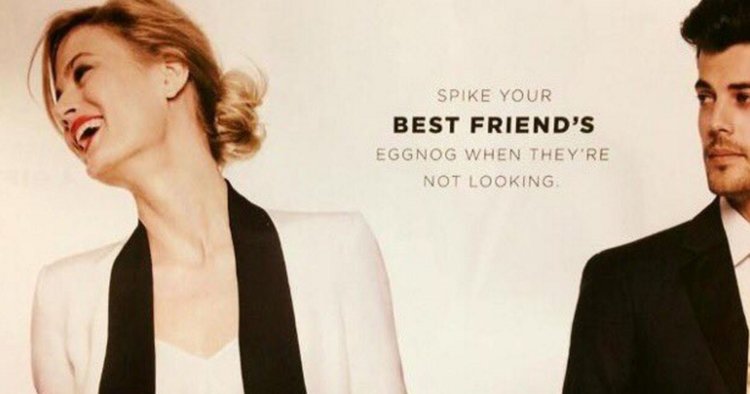 Dove's Campaign for Real Beauty remains a standout after more than 14 years.  By deconstructing beauty norms at a time when few women considered themselves beautiful according to modern standards (in other words, skinny, young, and blemish-free), the personal care brand created what Ad Age considers the No. 1 campaign of the 21st century.
A successful brand campaign such as this may look effortless, but it's the product of skilled marketing expertise, good strategic judgement, and boundless creativity.
Top advertising executives understand that an effective campaign:
Changes the culture of advertising or popular culture
Creates a new category or boosts a brand to the top of an existing category
Reflects the needs and desires of the target customer
Captures the hearts and minds of target customers
Leverages the brand's unique qualities and selling points
Promotes the brand over individual products and services
Possesses a strong voice and point of view
Breaks the mold and disrupts the status quo
Is socially conscious and sensitive
Is unforgettable
Maintains focus
Tells the truth (consider Volkswagen's Think Small campaign)
What's more, marketers at the top of their field are sure to:
Build a campaign around the needs of the brand's core audience.
Create a specific campaign objective and identify the ideal customer response before getting creative.
Effectively measure success through pre-determined benchmarks and controlled experiments.
But what about the campaigns that don't meet these criteria?  The ad campaigns that fail … and we mean, F-A-I-L. We're talking about the ones that feature bad or missing information, make dishonest claims, are poorly planned and executed or are just downright offensive (Nivea – White is Purity – we're looking at you).
Partly for the sake of education, and partly for the sake of nostalgia, we're turning the clock back a few years to look at a few of the most cringe-worthy misfires.
---
American Airlines | 1981
In an effort to resolve their debt, American Airlines offered unlimited first-class tickets for a one-time fee of $250,000, assuming loyal companies would take up the offer for top-tier executives. (For an extra $150,000, ticket holders could bring a friend).  Little did AA think that wealthy individuals would take them up on the offer – and then proceed to use the pass to fly, as one man did, more than 30 million miles.  Some people kept the buddy seat vacant for extra room or just to spite the airlines, according to news reports, while others took $1MM in free flights every year.
"There was one flight attendant, Pierre, who knew exactly what I wanted," Jacques Vroom told The Los Angeles Times before his pass was eventually revoked.  "He'd bring me three salmon appetizers, no dessert and a glass of champagne, right after takeoff.  I didn't even have to ask."
The problem
The airlines underestimated their customer.  Instead of limiting the incentive to preferred companies, cultivating partnerships and loyalty with executives, the airline made the incentive available to anyone and failed to regulate how and when tickets were used.
File under
Forever is a long time.  
---
New Coke | 1985
In an effort to compete with soft-drink rival Pepsi and its sugar-loaded Pepsi Challenge, Coca-Cola relied on market research data to persuade loyal drinkers to switch from its classic, 100-year-old formula and try a new, sweeter recipe.  When the news leaked that Coca-Cola planned to toss the flagship recipe, customers went up in arms.
"What did we do when it realized it was a disaster?" Harold Burson, founder of PR firm Burson Marsteller, said in an interview with Bloomberg last year.  "There wasn't a helluva lot we could do. It was just so overwhelming. The people who drank Coke were protesting that they didn't like the new product and sales went way down […] I said, 'we have to be very apologetic.  We have to beg for forgiveness.'"
The problem
By following in Pepsi's footsteps, Coca-Cola failed to recognize the reasons why customers chose Coke over Pepsi, alienating their most loyal – and profitable – customer base in the process.
File under
Time to reverse course.
---
Nike | 2000
The running brand behind the most profitable advertising slogan in history, Just Do It, featured former Olympic runner Suzie Favor Hamilton in a slasher-style ad campaign that sparked thousands of complaints and was pulled from NBC's Olympics lineup.  The ad showed Favor Hamilton being chased half-dressed through the woods at night by a chainsaw-wielding masked psychopath.  As she outruns her attacker, captions read "Why sport? You'll live longer."
The problem
Poor placement of a well-crafted campaign.  As expected, Nike produced bold, disruptive content infused with sports celebrities.  But Nike failed to consider the broad viewership that comes with the Olympic Games. Most importantly, families, children, and young women who may not be so keen on horror and violence.
File under
Creepy doesn't sell.
---
Lifelock | 2006
The American identity theft protection company posted its CEO's face and social security number on a billboard, then dared the world to steal his identity:  "LifeLock makes your personal information useless to a criminal.  And it's GUARANTEED." As a result, the CEO – Todd Davis – became victim of identity theft 13 times (at least!), according to news reports.  The company was also fined $12MM by the Federal Trade Commission for deceptive advertising.
The problem
If it's not already obvious, an eye-catching ad that risks large shares of brand equity isn't always the best way to go. Don't make promises you can't keep.
File under
Dumb.
---
Hyundai Europe | 2013
In a television campaign produced for the UK, a man is shown sitting in his iX35 crossover car in a closed garage with the motor running.  The suicide attempt fails, though, because the car does not produce enough harmful emissions. The attempt to promote Hyundai's clean vehicle emission ratings was deeply flawed.  As noted in an article by Forbes, rather than showing that help is available for those that may need it, the campaign spelled out a clear recipe for how to carry out a suicide.  The campaign was viewed as deeply offensive, with the automotive website Jalopnik calling the campaign nothing less than "the worst car ad in history."  Hyundai apologized and took down the ad.
The problem
Statistics show that flawed depictions of suicide only lead to an increased rate of actual suicides. If this isn't reason enough, a car ad simply doesn't do justice to a complicated public health debate.  Know what you can control, and more importantly, know what you can't.
File under
Near-fatal mistake.
---
Kurl-On Mattress | 2014
This print ad campaign launched by the India-based mattress company depicted a cartoon version of Nobel Laureate and female education activist Malala Yousafzai being shot by the Taliban.  But then comes the real surprise – Yousafzai bounces off of a Kurl-On Mattress and rises up to receive an award.  The ad is one in a series of three produced by Ogilvy India, featuring famous, resilient figures like Steve Jobs and Gandhi who achieved greatness in the face of hardship.
The problem
Good concept, poor execution.  While the idea of a portraying a character who has faced the odds and "bounced back" has merit, does it really work when you re-play traumatic events (being shot by the Taliban in the head) in a cartoon?
File under
A little too close for comfort.
---
Bloomingdale's | 2015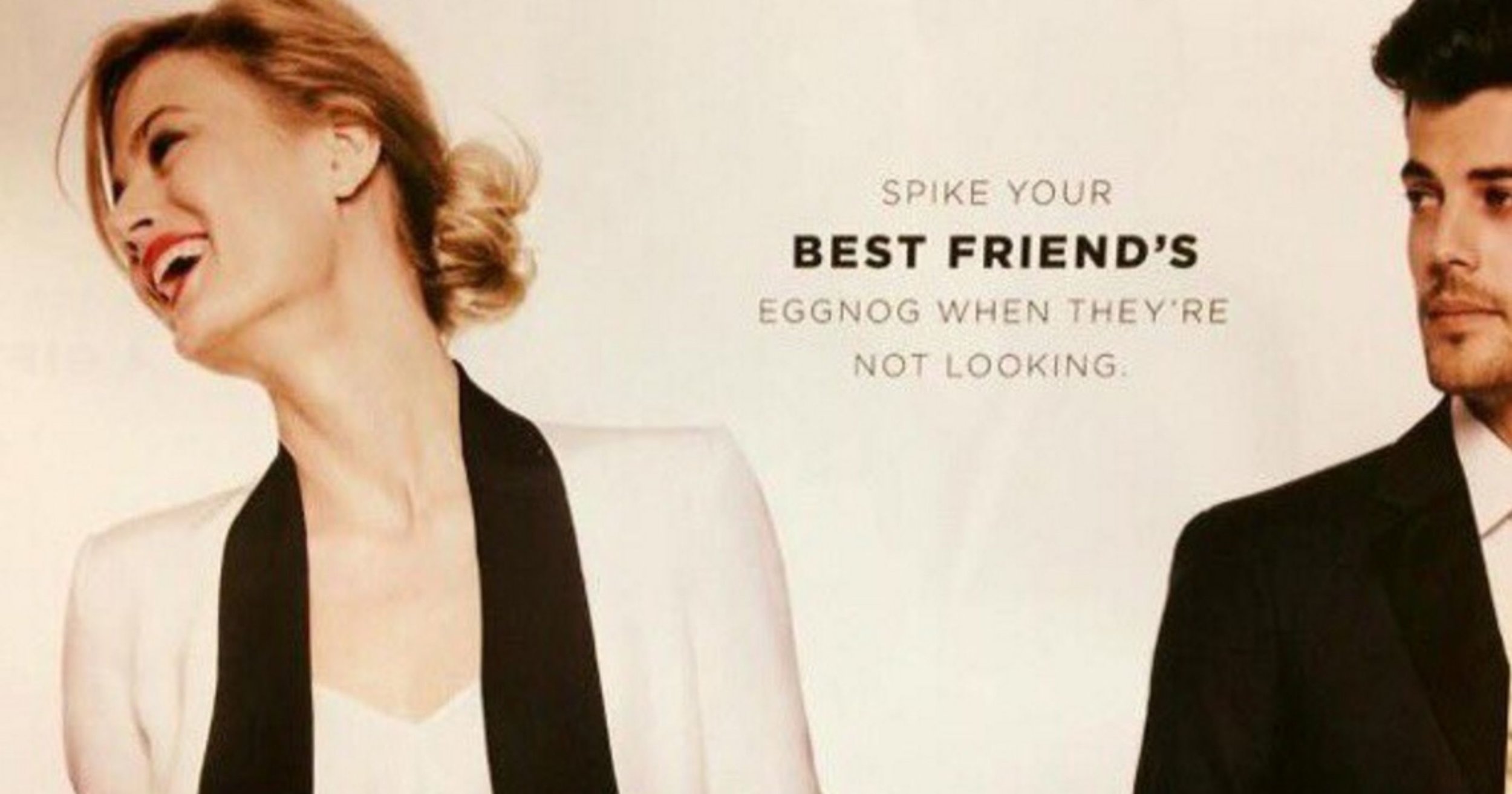 The luxury department store apologized and pulled an ad campaign for Rebecca Minkoff merchandise that seemingly condoned date rape.  The image showed a man staring at a woman looking in the opposite direction with the tagline,  "Spike Your Best Friend's Egg Nog When They're Not Looking." As you may recall, Anheuser-Busch ran into similar trouble after printing "The perfect beer for removing 'no' from your vocabulary for the night #UpForWhatever" on its Bud Light labels.
The problem
It's still unclear as to what, exactly, Bloomingdale's was trying to achieve with this ad.  Without a clear sense of strategic and creative direction, and a serious lapse in judgement about right and wrong, the brand ended up with highly insensitive copy that, for good reason, steered customers right into the hands of the competition.
File under
No means no.
---
Airbnb | 2015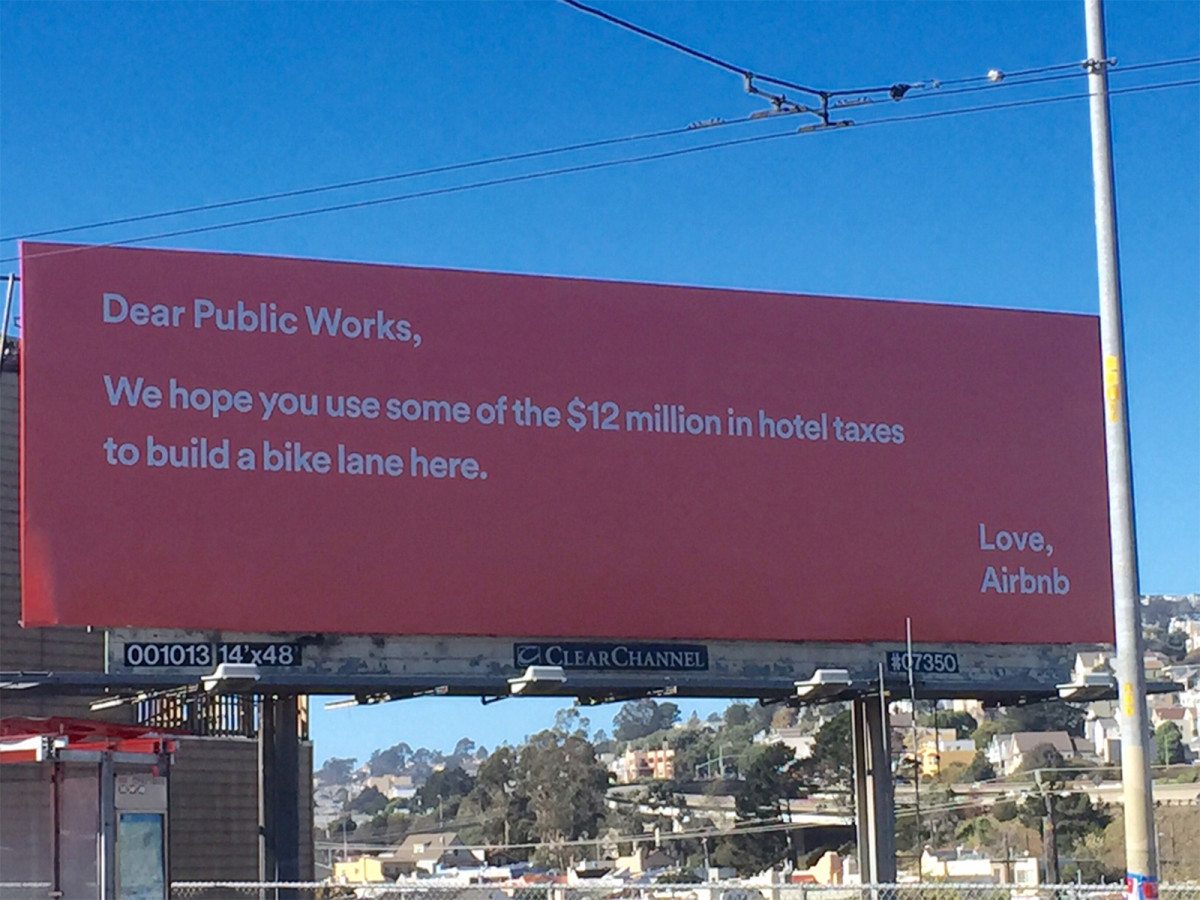 Opposing proposed taxes on rental homeowners, Airbnb posted passive-aggressive billboard and bus shelter ads around San Francisco suggesting what should be done with the collected funds. One such ad read, "Dear Public Library System, we hope you use some of the $12 million in hotel taxes to keep the library open later.  Love, Airbnb." The campaign didn't go over well with SFers, though – some thinking it was so bad they wondered if it was a hoax. In the words of Airbnb CEO Brian Chesky, "It made us look like jerks."
The problem  
Airbnb had a civic duty to comply with San Francisco's hotel tax.  Rather than pay the fees owed, the company invested their dollars in a city-wide out of home campaign.  The passive aggressive tone only led to disgruntled bay area residents who resented the company's unwillingness to pay taxes, simultaneous desire to expand, and assumption of what was best for the city.
File under
Tone deaf.
---
McDonalds | 2017
Known as the "dead dad ad," which went viral online, the fast-food chain tried to yank the heartstrings of UK customers by showing a boy and his widowed mother seeking out things he might have in common with his late father.  Eye color? Music? Try again. It's a Filet-O-Fish sandwich from yours truly.
The problem
Emotionally engaging though it may be, the ad minimized the true-to-life grief felt by those struggling with the loss of a parent or loved one.   By suggesting that a fast food sandwich could alleviate a child's mourning – and serve as a substitute for a father – the brand only generated a message of insensitivity, rather than one of family, affordability, and happiness.
File under
Grief is real.