Art, Culture, and Covid: Where Do We Go From Here?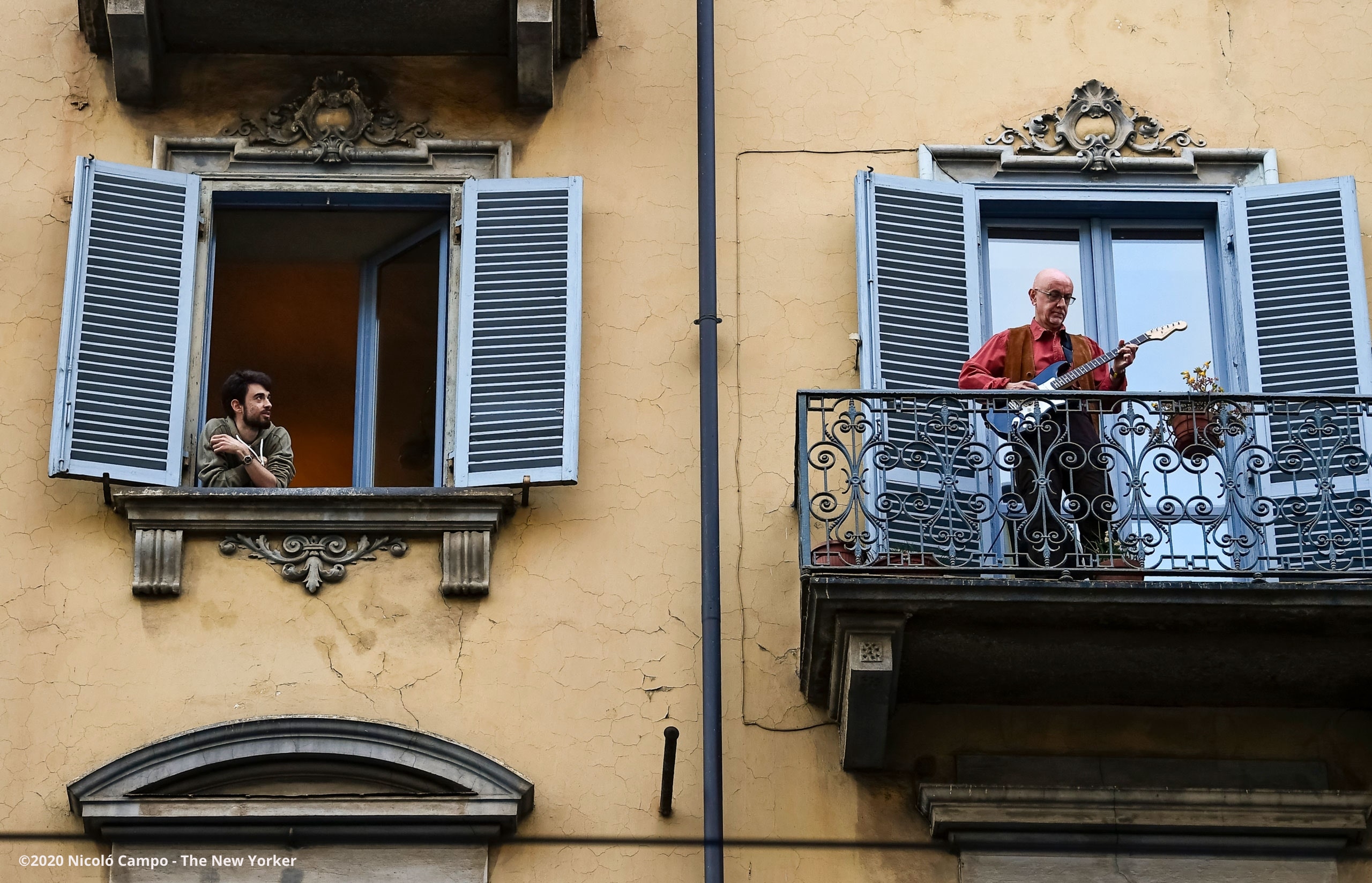 Like so many other industries dealing with questions of relevance and virtual audiences during an unprecedented pandemic, the entertainment industry – consisting of artists, performers, cultural institutions, and everything in between – finds itself in the midst of a creative spiral. If it's true that adversity breeds creativity, 2020 may go down in history as the year that breaks the mold.
When the virus first started making major headlines back in March, museums and concert halls shared in the nation's anxiety. What began with extra hand sanitizing stations quickly evolved into strategies for navigating a disaster with no foreseeable end that nobody had prepared for. According to the New York Times, Jan Newcomb, Executive Director of the National Coalition for Arts Preparedness and Emergency Response, had advised cultural organizations on how to survive hurricanes, tornadoes and fires – but never a global pandemic.
Industry predictions were bleak. Major festivals including South by Southwest and Lollapalooza were quickly cancelled over health concerns. Broadway stages went dark, first for a few months, then for an indefinite period lasting at least through 2021.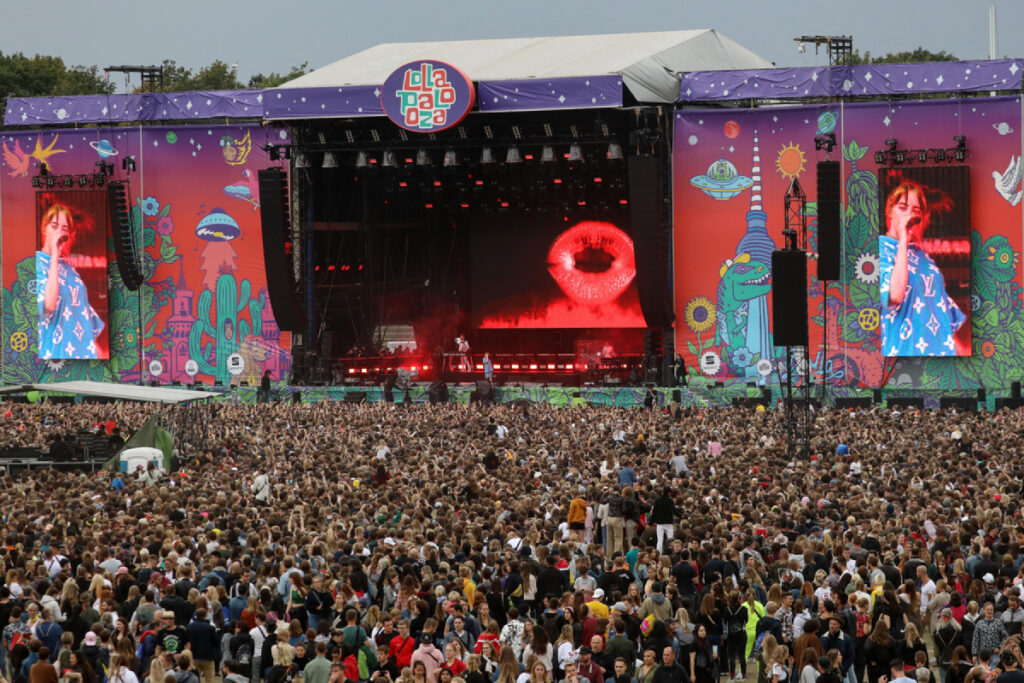 The entertainment industry is a well oiled, well connected machine. In 2018 alone, the U.S. film and television industry reported supporting over 2.1 million jobs across marketing, manufacturing, production, and distribution, with salaries sitting sixty-eight percent higher than the national average. According to the Hollywood Reporter, the film and television industry made $49 billion in payments to local businesses. Statistics show that Broadway musicals during the 2018-2019 season generated over $1.43 billion in sales.
But the major players weren't the only ones benched by the pandemic. Independent galleries, mid-sized venues and comedy clubs, playhouses, entertainment spaces of all shapes and sizes, and let's not forget the millions of artists working throughout the creative industry, have been forced to reimagine the way they operate. The intimacy of a crowded show, mingling with strangers over drinks at open mic night, first dates at a gallery opening … have these timeless pastimes seen their last hurrah?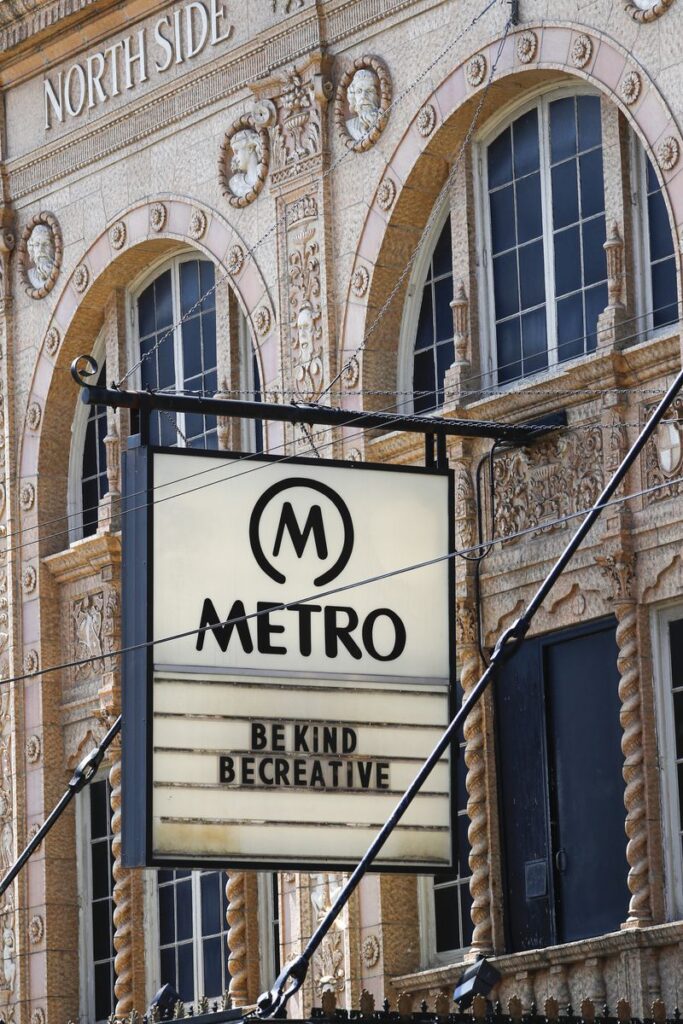 Within weeks of Illinois' stay-at-home order on March 21, the Chicago Independent Venue League (CIVL) reported the cancellation of over twelve hundred gigs, leaving nearly two thousand bartenders, sound engineers, bouncers, bookers, agents, and other staffers out of work.
With no jobs on stage or off, it didn't take long for industry professionals and creatives to reimagine their respective craft. In lieu of in-person performances, virtual has become the new normal. The Berlin Philharmonic played to a worldwide audience of isolated music lovers in an empty hall, while the Metropolitan Opera announced the streaming of live performances for free. The Gran Teatro del Liceu in Barcelona opened in June for its first concert since March to a full house – of plants! The venue's 2,292 seats were filled with plants from local nurseries, all of which were later donated to healthcare professionals at the Hospital Clínic of Barcelona.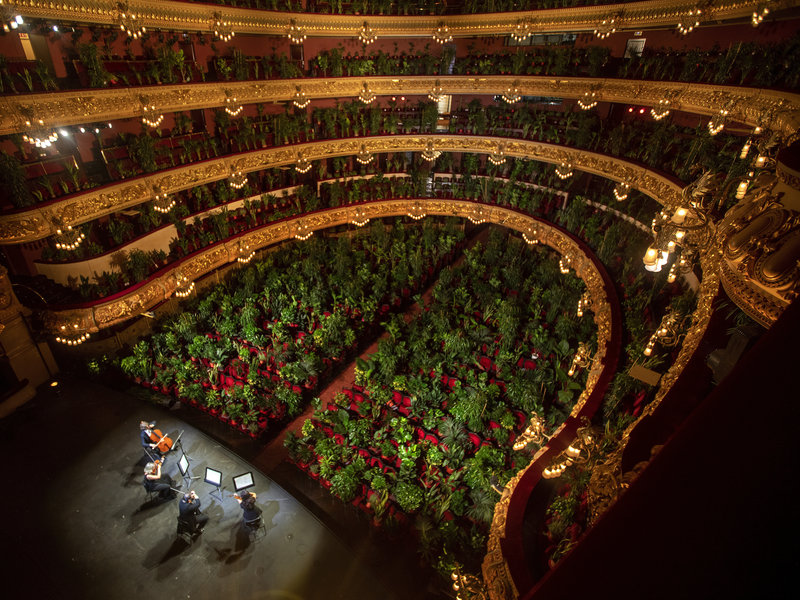 With the ever-present and underlying fear associated with the virus, it might seem like a particularly difficult time to create. But artists continue to tap into the existing isolation and come out the other side with new, ever more creative ways to showcase their talents. "This is a really great time to use meditation and creative expression to learn how to be, learn how to focus on what really matters and express themselves in a way that allows them to create new meanings in their lives," Dr. Scott Barry Kaufman, psychologist and author of Transcend: The New Science of Self-Actualization told the New York Times. "People really resonate with new interpretations of common reality, and that is what artists are really good at."
Broadway stars began posting videos of themselves singing alongside fans, and Tik Tok took over as the social media platform of choice for new and emerging creative voices. The app's popularity has soared in recent months with 28.8 million unique views in March in the U.S. alone.
Singer and songwriter Torquil Campbell of the band "Stars" knows all too well the struggles associated with being self-employed and losing income alongside the rise of streaming services like Spotify. But even amidst the unpredictability of the gig economy, there was still something to be gained from the raw energy and camaraderie generated by playing live shows.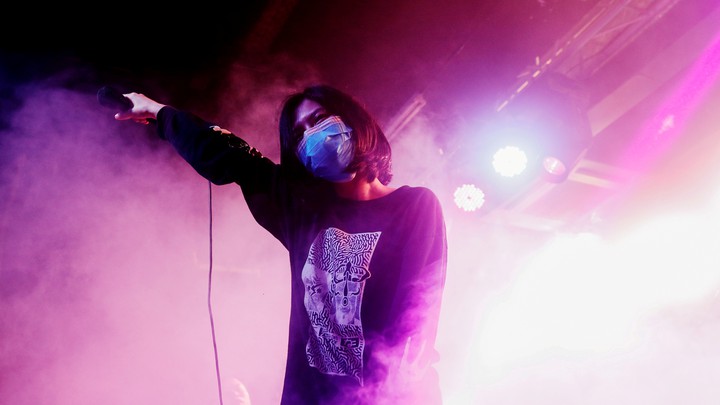 "In my profession, we produce only intangible pleasure and emotion. So how dare we complain when the whole thing vanishes? After all, it wasn't a real job in the first place," Campbell wrote for The Atlantic. "But bringing people together, as the arts often do, is a real job too … Also in jeopardy right now are Uber drivers and waiters and bartenders and everyone else in the night economy. None of us is safe right now as the world shuts down."
That innate ability to foster a sense of togetherness, even when we have no choice but to stay apart, is what makes artists so valuable in the face of uncertainty. Is art being forced out of the corporate spotlight and back to the era of the 1970's? A world that American art critic Jerry Saltz remembers being run on "the desire and passion of semi-outlaws, vagrants, ne'er-do-wells, visionaries, creeps, geniuses, hangers-on, exiles, gypsies, and aristocratic bohemians"?
The future of the artworld – artists themselves and how art is created – is uncertain, but this is nothing new. What is certain is the value of art in the face of adversity and the ways in which artists continue rising to the occasion. As the new normal remains in flux, so does the art world. For the foreseeable future, expecting the unexpected seems to be the only safe bet.