Generation Z: Giving Ad Agencies a Makeover, Telling It Like It Is
The youngest crop of teenagers – known as Generation Z and born between 1996 and 2010 – represents perhaps one of the most complex and misunderstood customers in advertising history.
A highly mobile, social media-fluent, and socially conscious generation of multitaskers, they are expected to account for 40% of all consumers by 2020 with the potential to wield billions in buying power, making them a larger and more diverse cohort than Baby Boomers or Millennials.
Nobody knows that better than the slew of advertising agencies led by and for teenagers taking the industry by storm, most notably JÜV Consulting. The Brooklyn-based firm says it can provide an "inside look into the inner-workings of the youth demographic – the way we think, speak and live – all crucial indicators of how likely we are to like your brand, follow your social media accounts, or buy your products."
Similar agencies include Millennial Ad Network, a Pittsburgh-based social media advertising firm; Ambassadors Company, a consulting and marketing strategy company run by a San-Francisco 18-year old; Zebra Intelligence, a Gen Z-focused research firm launched last May; and YouthLogic, a Gen Z-focused consulting firm based in Ohio founded by 22-year old BrandZ author Connor Blakley. There's also GenZGuru, a father-son Gen X/Gen Z speaking team, GenZmom, and Sony Music Entertainment's digital media company Astronauts Wanted, among other youth-focused projects.
The tricky part is that Gen Z has yet to truly achieve their economic buying power – though they do influence their family's household spending. Many live at home or attend school, with brand preferences continuing to form.
Another challenge for marketers is that Gen Z is a breed entirely separate from Millennials – not simply "Millennials on steroids," as shown by recent studies. An independent, entrepreneurial generation, they have never known a world without smartphones and immediate access to technology, and they know best how to use it.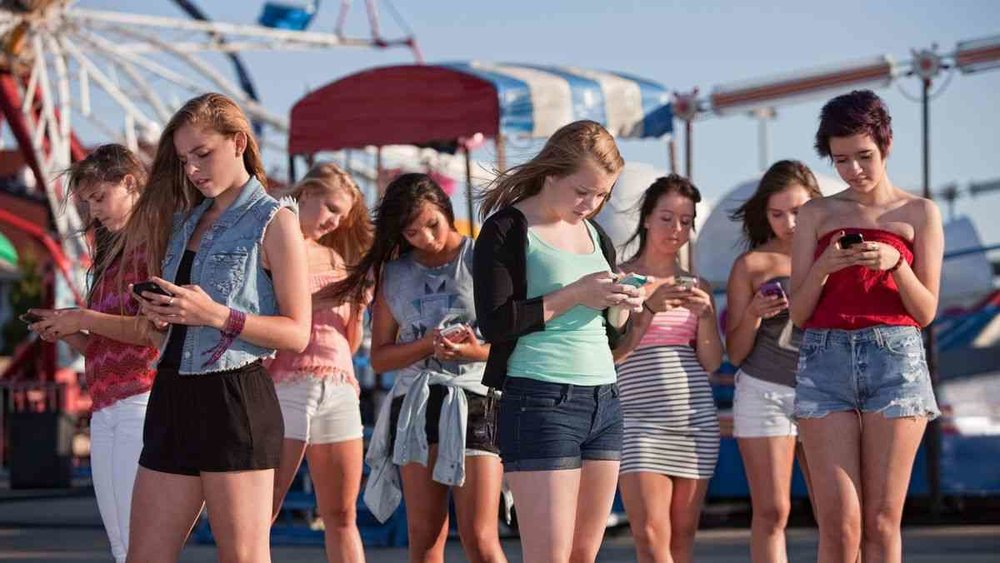 "If you think about the average age of a millennial and the average of a Gen Z-er, they are at inherently different life stages, care about completely different things and need to be programmed for and communicated to entirely differently," Harley Block, the Head of Brand Partnerships at the media company Awesomeness, told DigiDay.
Waiting for these young consumers to "grow up" before engaging them is a mistake, brand experts say.
Gen Z understands this, and they are not messing around. Their agencies are empowering teens in the business world and working with some of the biggest clients in telecom and retail to aviation and Fortune 500 brands. JÜV's client list, for instance, includes Viacom, Unilever, and Axe as well as startups like the men's grooming site Very Good Light.
JÜV was co-founded in March 2016 by CEO Ziad Ahmed, a Yale University sophomore named by MTV as one of the Top Nine Teens Changing the World, alongside COO Nick Jain, a Princeton University sophomore. The agency now has a 15-person executive team, more than 50 student consultants who work on brand projects, and a network of 800 teens worldwide – representing over 40 countries – who provide remote feedback.
"We are not proclaimed 'teen experts,'" JÜV's website says. "We are something far simpler, yet far more profound: we are teens."
The network offers research reports, social media plans, focus groups, brand ambassadors, youth engagement, and school outreach, among other customized services. It also provides events where agency teams can experience "what it's like to be a teen."
"Our overall message is simple: stop talkng about teenagers, and start talking to teenagers. We are a platform to empower Gen Z with a seat at every table," Jain told Medium.
For instance, Gen Z-ers know that a brand with many Facebook page likes – but few post likes – translates to a credibility issue; in other words, they know when brands buy instead of earn popularity.
Gen Z-ers care about product quality and availability as much as participation and engagement. This equates to the ability to find things quickly and have apps and websites that are easy to use and quick to load. They like ads that are social-focused, interactive, mobile, and cinematic – ads that don't feel like ads, produced by authentic brands.
As Jake Skoloda, President of Millennial Ad Network, posted on LinkedIn: "Keep it real or Gen-Z will call bullshit."
So what's worth knowing when reaching out to this elusive audience? Here are some takeaways:
SOCIAL MEDIA, SOCIAL MEDIA, SOCIAL MEDIA. Oh, and did we say social media? The power of Instagram influencers, in particular, is underrated. Don't try to "speak teen" if you aren't one.
NARRATIVE MATTERS. Check out Extra Gum: The Story of Sarah & Juan to see a great example of emotional storytelling that resonates with Gen Z.
CARE ABOUT MORE THAN JUST YOUR PRODUCT. Gen Z responds to socially and environmentally conscious brands like Patagonia, whose ads Don't Buy This Jacket and Worn Wear: Better Than New hit generational home runs. Buying power for Gen Z equates to activism.
FIND REAL-TIME DATA. Meme groups are among the best places to observe Gen-Zers in action because preferences often change by the time traditional focus group research is done.
DON'T BURY THE LEDE. Get to your point quickly – and by quickly, we mean the first 6 seconds – because attention spans are only getting shorter.
REFLECT THE WORLD. James Charles becoming a CoverGirl or hijabi models for Marc Jacobs resonates with a diverse generation focused on, and open to, issues of identity, discrimination, culture, and social justice.
BE REAL. Gen Z cares about brands who are authentic and respectful. Nuff said.
"When we fall in love with a product, we will stick with it because we grow an attachment to it. It becomes a part of our daily routine," Maxine Marcus of The Ambassador Company told Forbes, citing Snapchat as a good example.
"If you can get your product to stick with Gen Z, that is huge," she added. "We're very loyal. We're going to champion your product and share it with our friends."