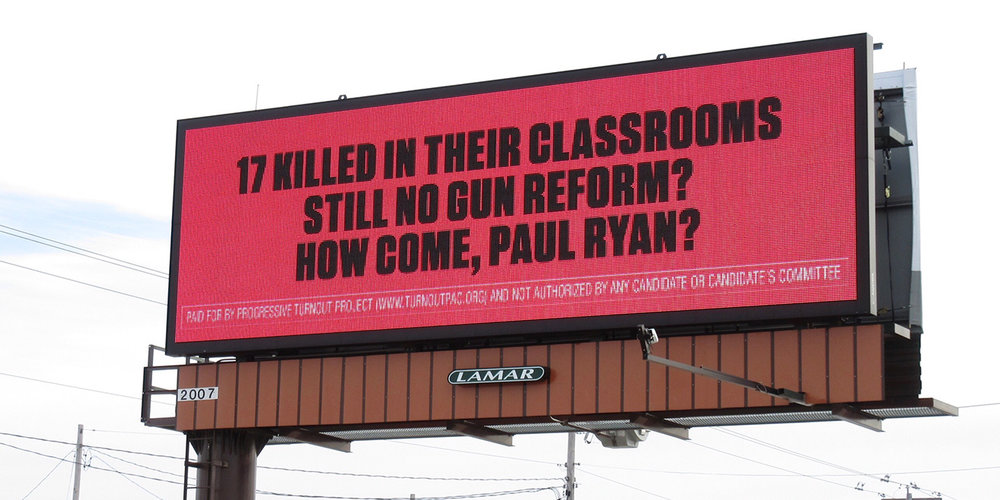 It's a classic ad. Gun-related death statistics from around the world run in a vertical column down the page: 48 people in Japan. 8 in Great Britain. 34 in Switzerland. The list goes on, finally jumping to 10,728 in the United States. A handgun is painted red, white and blue to resemble the nation's flag.
That was 1981, not long after John Lennon was assassinated.
Nearly four decades later, Progressive Turnout Project, a Democratic political action committee, launched a billboard campaign inspired by 2018 Oscar nominee, Three Billboards Outside Ebbing, Missouri, demanding stricter gun control laws. The group called out US House Speaker Paul Ryan for repeatedly not passing gun reform legislation, particularly after the Valentine's Day school shooting in Parkland, Fla..