TikTok Takeover: The App That's Changing The Game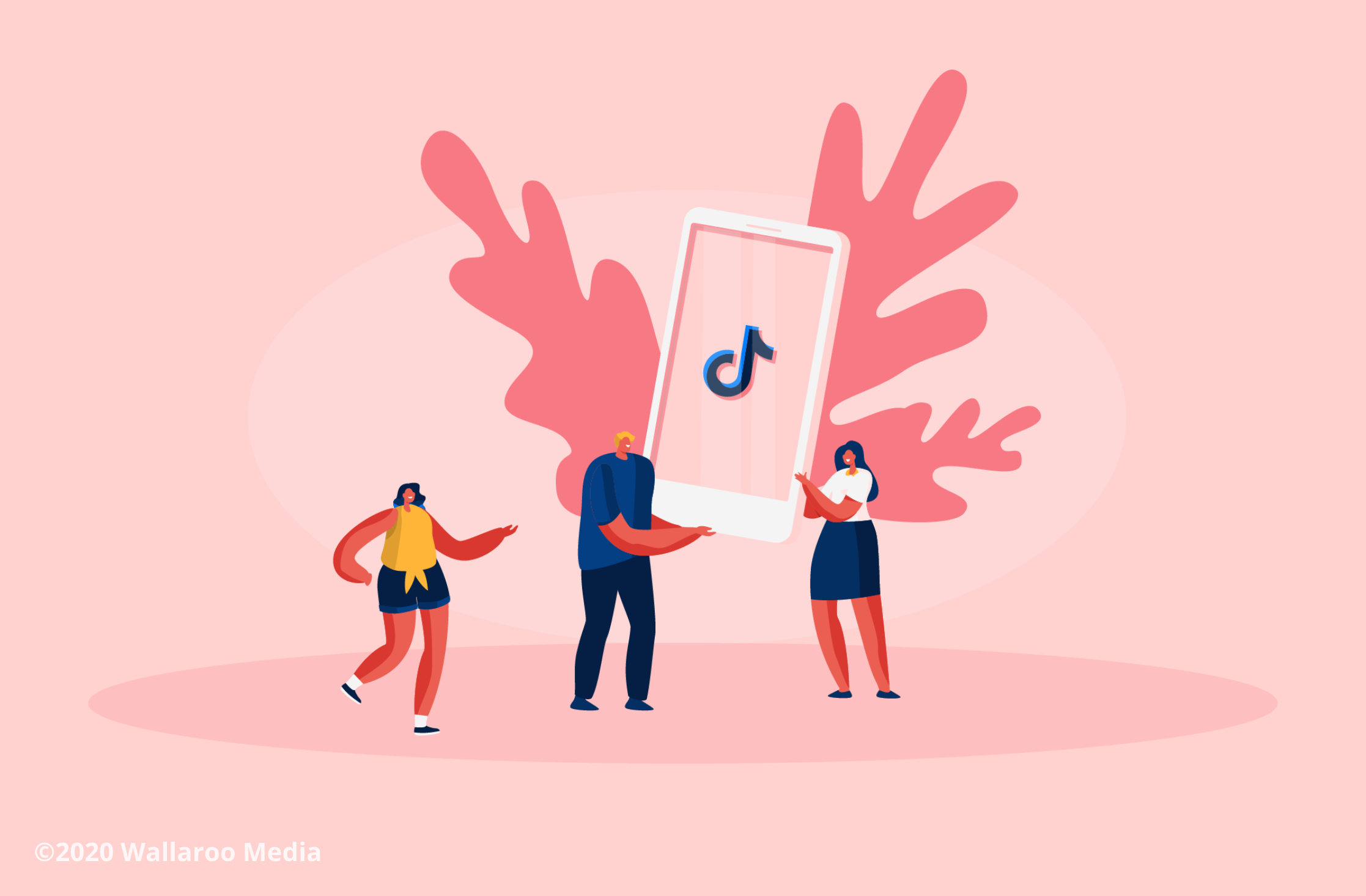 I still remember the days when the biggest flex was an expertly coded, entirely personal Myspace page telling visitors everything about 'you' with a few easy clicks. Then came Facebook, Twitter, Instagram, Snapchat … you know how the story unfolds. Vine appeared in 2012, the godfather of you named it, TikTok, today's frontrunner in social media. Each of these platforms boasted new and improved ways of sharing information with neighbors and the world, all proving vital to the relative success and failures of brands large and small.
Facebook acquisition of Instagram back in 2012 marked a shift in the way users sought to create an share content. Social platforms began making room for lifestyle and stylized content, opening thee door for the success story nobody saw coming in TikTok. Whereas Vine captured "the old internet's spontaneity and randomness," TikTok beefed up the model by adding length and a signature vertical swipe.
When TikTok came on the scene, it kept its focus on music sharing with an eye on the teenage market. After acquiring Musical.ly in 2018, TikTok really started making waves, and caught the attention of major celebrities. Just two years later, TikTok ranks as the most popular app in the Apple iOS store with over 2 billion downloads and 800 million active users worldwide.
Taking Over 2020
TikTok caught the attention of young users early on and advertisers took notice. What started as a way for teens to share music videos quickly became one of the fastest growing social platforms to date.
Not unlike other startup giants, TikTok relies on an algorithm to make personalized recommendations for user feeds. If you've ever found yourself on the other side of #alttiktok, #vanlife, or #cottagecore and wonder "how did I get here?", just think of one word. Data. TikTok's unique algorithm and ability to personalize feeds from the get-go is what's driving brands to the platform for a piece of the action. There are seemingly endless ways to use the app, from musical duets to reaction videos and, let's not forget, participating in trends like the #savagechallenge which resulted in over 1.2 billion views. Lush and Chipotle found success by prioritizing unique engagement, but the app is finding an appeal far beyond retail and restaurants. The Washington Post recently upped their game by posting a series of branded content videos featuring Dave Jorgenson, which resulted in over a half-million subscribers.
So what about all those brands who turned their backs to TikTok in the early days? The past is the past, and brands are flooding in as they learn to pivot and navigate the hurdles of 2020, from the economic impacts of the pandemic to a multi-industry Facebook boycott to the looming election.
The #stophateforprofit Facebook boycott "urged companies to […] protest the platform's handling of hate speech and misinformation," according to the New York Times. With companies ranging from Chobani, Adidas, Birchbox, Eddie Bauer, Pfizer, Target, REI, Verizon, and many more, this comes at a pivotal moment for brands who've already curtailed their ad spending during a historically economic downturn. With ad dollars stretched thinner than ever before, companies are paying much closer attention to what people need, what they care about, and where the dollars will go.
Mandated social distancing and the increase in WFH drove all types of people, not just teenagers, to the app, many of whom never before thought to create their own content or interact through social video sharing. Research and statistics show TikTok's unique visitor count alone grew 48.3% from January to March. This steady growth, coupled with TikTok's unique algorithm, gives it the perfect appeal to brands looking to engage virtually with new audiences.
Future So Bright
And the word is spreading. Advocacy groups and nonprofits are catching on to the opportunities attached to the popular app, using it to raise awareness and engagement for causes such as Black Lives Matter. And turning back to individuals, citizens have made powerful moves by using the app to give fellow subscribers an inside look at the protests happening around the country — an invaluable tool in free speech and individual reporting. The civil rights revolution was televised in the early 1960's, will Black Lives Matter be recorded ala TikTok?
With the future of TikTok now in flux due to an executive order banning the app unless sold by it's Chinese-owned parent company within 90 days, potential buyers are scrambling to place their bids. Even with a birds-eye view, it's easy to see that a ban on such a powerful marketing tool would have a widespread, adverse effect on the economy, retail industries, and as a simple means of free speech and entertainment.
One such party is Walmart, whose e-commerce business trails significantly behind Amazon and Target. "We believe a potential relationship with TikTok U.S. in partnership with Microsoft could provide Walmart with an important way for us to reach and serve omnichannel customers as well as grow our third-party marketplace and advertising businesses," the company said in a recent statement.
Popularity and tensions are high when it comes to the most popular apps. Some people are suspicious and worried that TikTok is being used as a surveillance tool, while others keep singing its praises. Even if you're someone with no interest in joining the platform, its mark on society is undeniable. People were also hesitant about Twitter when it first dropped on the scene, and now it's how our president communicates with us every single day.
TikTok is a powerful communication tool, one that can be just as impactful for brands as it is for individuals. The future of 2020's social media darling will depend on how it continues to adapt and respond to the experience of the user both on and off the app.