Faux Out-of-Home Advertising: The Appeal of Astonishment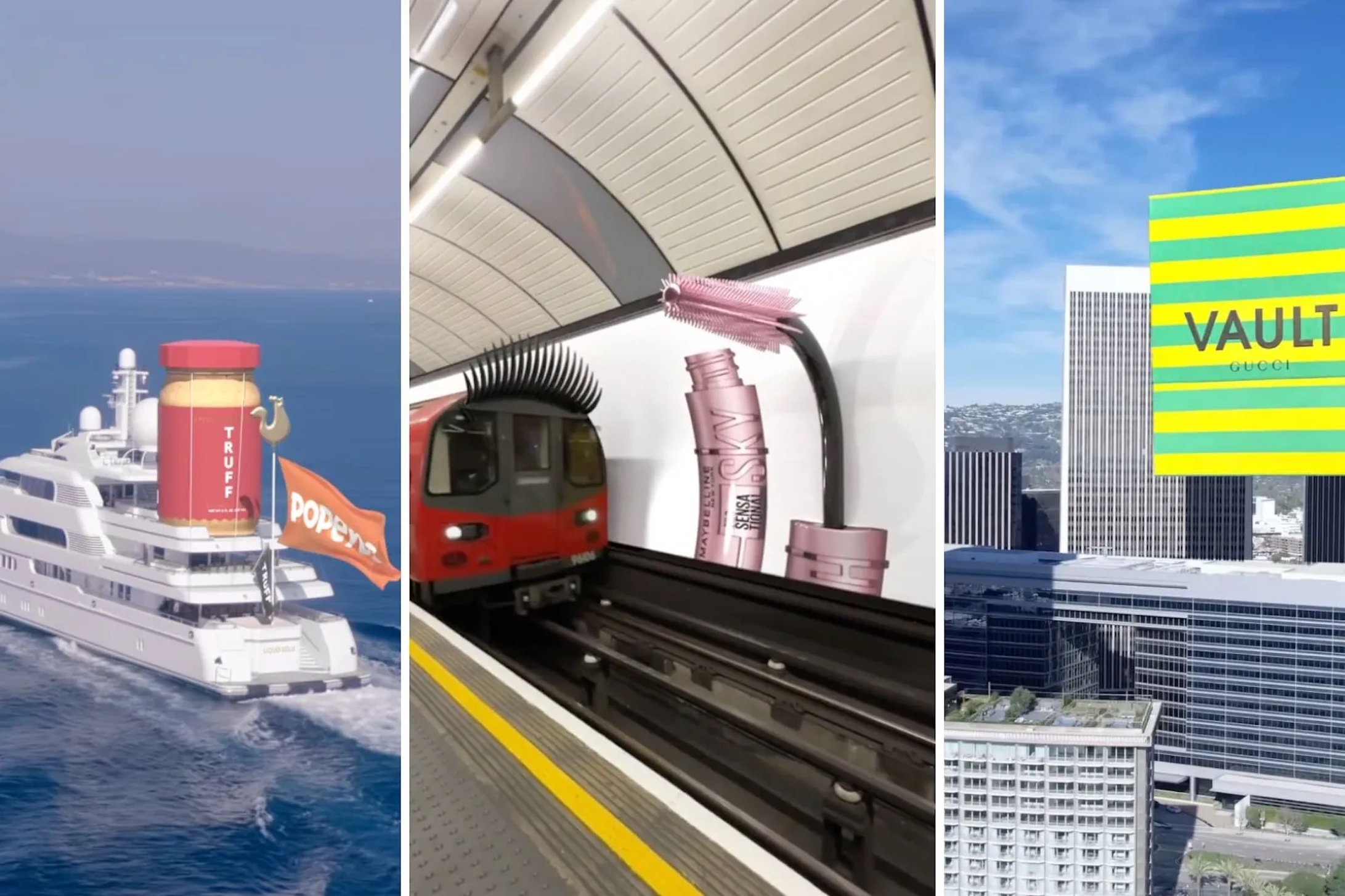 Out-of-home advertising (OOH) — also known as outdoor media — is the marketing you see everywhere, from park benches, gas station pumps, and highway billboards to taxis and buses, medical centers, and retail stores.
It has had the distinct advantage of reaching a captive audience in real-world, high-traffic sites: Consumers can't turn it off, and they can't switch channels. But now, brands and viral content creators are taking the oldest form of mass marketing to the next level.
They're combining computer-generated imagery (CGI) with organic social media posts to create faux out-of-home advertising or FOOH—hyper-realistic outdoor activations that don't really exist. In other words, what you see, you can't believe.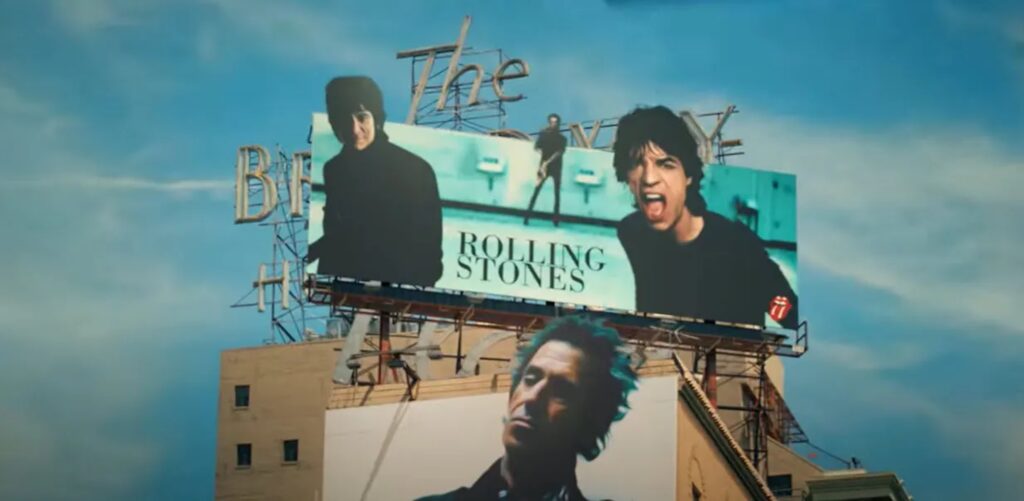 Faux OOH campaign for the latest single, 'Angry' by the Rolling Stones. Courtesy of OOH Today.
Too Big to be True
Notable examples of FOOH include:
If any of these shocked you into paying attention, that was the point.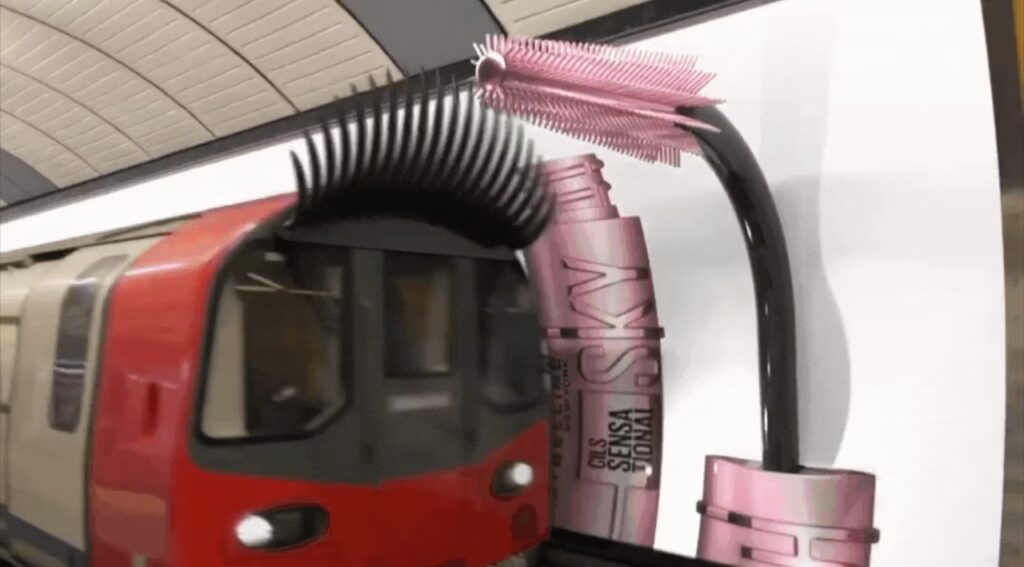 Maybelline New York put out a video showing giant eyelashes fixed to an underground train. Courtesy of The Drum.
"It was a way to honestly disrupt the environment and get people talking and wondering, 'Is it real or is it not?' That's really the purpose of it all," said Fernando Febres, marketing vice president for Maybelline U.S., according to Digiday.
Dominic Radcliffe, creative director at Here Be Dragons, weighed in on LinkedIn. "It doesn't mean a death of brutally simple and clever OOH; it just means another format for us creatives to play with. So, we win."
Pros of Faux Out-of-Home Advertising
It's too early to determine if the significant buzz around FOOH will translate into big dollars or prove serious competition for paid media spaces. Some predict that as technology evolves, the novelty could eventually wear off.
In the meantime, FOOH clearly has its advantages. By digitally "placing" products in well-recognized spaces and conjuring often outrageous scenarios, brands have a wider reach and can generate positive associations that stick in consumers' minds.
FOOH can also be customized to collect data, just like any other ad form, without the overhead of paying for on-location shoots, physical billboards, or transit space. And creatives can go wild without any limits on budget, resources, imagination, or even physics.
"If you create this hybrid approach of mixing real footage with amazing editing and VFX and CGI, you could do anything," Nick Guillen, co-founder of hot sauce brand Truff, told Marketing Brew.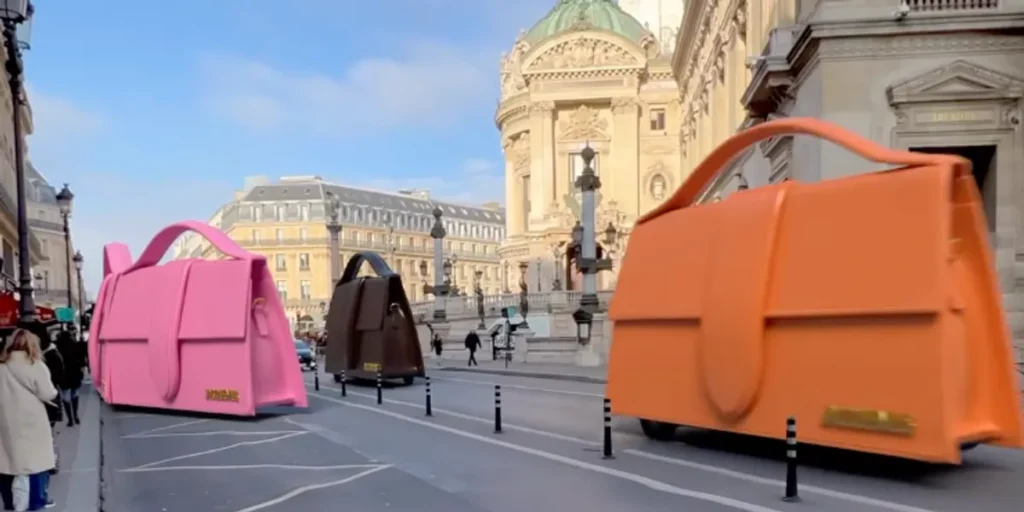 Hyper-realistic CGI ads are taking over cities. Courtesy of AdWeek.
Use Caution With Faux Out-of-Home Advertising
That said, the fundamental principles of successful marketing — engagement, alignment, metrics, and authenticity — remain in play.
Marketing professionals can set the creative bar high, but brands must be careful not to be perceived as performing cheap marketing stunts or intentionally misleading consumers by claiming real OOH happened when it didn't. That can undermine confidence and cause confusion.
There are other risks, too. Earlier this year, for instance, British Airways was criticized for a faux OOH billboard that made it seem like a paid advertiser at the Glastonbury festival. It was not.
Whether on TikTok or Instagram, featuring a handbag or a world-renowned rock band, brands must also adhere to the best practices of more traditional marketing. That means following a process that includes creative review, sticking to guidelines and regulations, and being mindful of the real people and places portrayed in faux OOH.
Without any guardrails in place, faux OOH and whatever comes next in the 21st century could run afoul not only of marketing ethics but also consumer expectations. As Omar Oakes, editor of The Media Leader, put it, "There's a limit to which digital media can virtualize the world for us before it makes us feel unnerved."
Chelsea FC used faux OOH to promote their new uniform on TikTok. Courtesy of Ministry of Sport.