(Re)Branding Patriotism: When Sports and Politics Collide
Given the outrageous Trump tweets after NFL football player Colin Kaepernick kneeled during the National Anthem, you would think this is the first time sports and politics (or sports and race, for that matter) have intersected. Not by a long shot.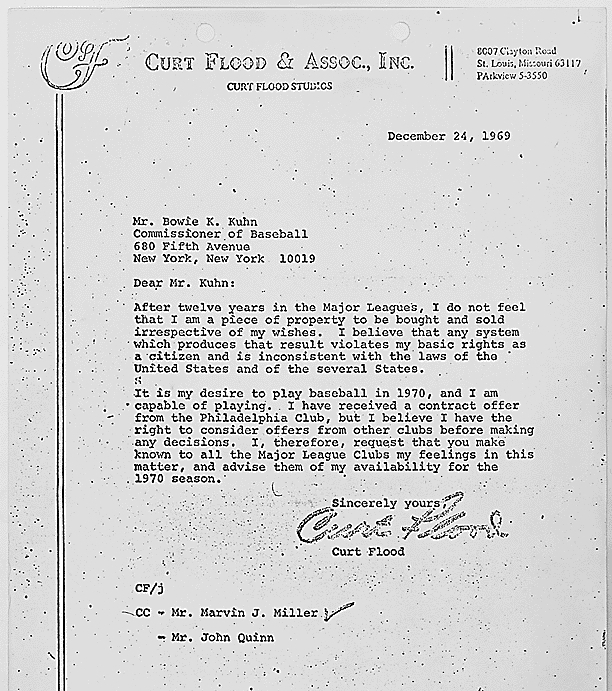 Take baseball legend Jackie Robinson, who didn't stand for the anthem more than four decades earlier. "[I] cannot stand and sing the anthem. I cannot salute the flag; I know that I am a black man in a white world," Robinson wrote in his autobiography.
Consider the iconic image of Olympic medalist sprinters John Carlos and Tommie Smith raising their fists from the podium at the 1968 Mexico City Games. Muhammad Ali refusing to be drafted in 1967 during the Vietnam War. Curt Flood of the St. Louis Cardinals challenging professional baseball contracts that made him a "well-paid slave." Billie Jean King pushing for gender equality. The Phoenix Suns wearing Spanish-language jerseys to protest racial profiling laws, and the Cleveland Cavalier and Brooklyn Net players donning "I Can't Breathe" t-shirts in memory of Eric Garner.
Black Americans are 2.5 times as likely as white Americans — 5 times if they are unarmed — to be shot and killed by the police. So when Kaepernick decided to #TakeTheKnee, he joined a long history of athletes speaking out for social injustice and standing up for political change — a fundamental tradition of dissent in a liberal democracy.

"I am not going to stand up to show pride in a flag for a country that oppresses black people and people of color," he said.
Sports is a multi-billion dollar industry, and athletes wield particular power as victorious heroes and champion role models whose appeal transcends much of what divides us as a society. That popularity and audience reach has made sports figures increasingly attractive as brand ambassadors in recent decades, with Peyton Manning (the nation's top marketable athlete last year) to Michael Phelps, Simone Biles, Serena Williams, and LeBron James hawking everything from Nike and Gatorade to Coca-Cola and Beats by Dre.
But does that power also come with the responsibility to be socially and politically responsive? Trump, who called for dissenting players to be fired, would say no. Just play the game!
Many others say yes. No one should have to forfeit their right to freedom of speech because of their day job, especially when it comes to an industry that has been racially segregated for much of its history (and, by the way, was recently shown to receive millions of dollars from the U.S. Defense Department for patriotic displays). And especially not at a time when the White House itself is roiling the waters of race and equality.
"Sports is really no longer an escape from the real world that it used to be. Sports is a mirror of our society," said CNN Sports Analyst Christine Brennan. "I think because Trump is so controversial and because the things he's saying and doing run counter to what many people believe … athletes are finding their voice in a way that is reminiscent of the 1960s."
Sports broadcaster Bob Costas agreed.
"Martin Luther King was a patriot. Susan B. Anthony was a patriot. Dissidents are patriots. School teachers and social workers are patriots," he said. "Patriotism comes in many forms and what has happened is that it's been conflated with a bumper sticker-style kind of flag-waving and with the military only, so that people cannot see that in his own way Colin Kaepernick, however imperfectly, is doing a patriotic thing. And so too are some of these other players."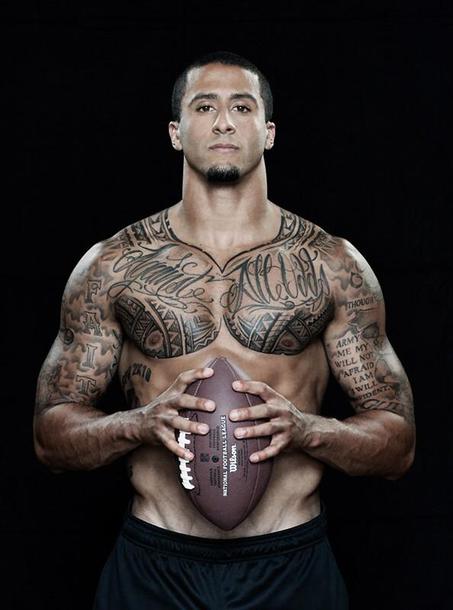 Public opinion often determines the selection and success of a brand ambassador whose values are generally expected to align with the proposed marketing campaign. But sports figures, unlike other celebrities, are used to "taking one for the team," and Kaepernick and others risked the wrath of public opinion when they spoke out (or rather, sat out) on behalf of their larger communities.
You may disagree with their views, but questioning their patriotism is both a mistake and a distraction, supporters say.
"What should horrify Americans is not Kaepernick's choice to remain seated during the national anthem, but that nearly 50 years after [Muhammad] Ali was banned from boxing for his stance and Tommie Smith and John Carlos's raised fists caused public ostracization and numerous death threats, we still need to call attention to the same racial inequalities," wrote Kareem Abdul-Jabbar, an author, activist, and the NBA's all-time leading scorer, in a Washington Post Op-Ed.
"Failure to fix this problem is what's really un-American here."