360 Degrees of Engagement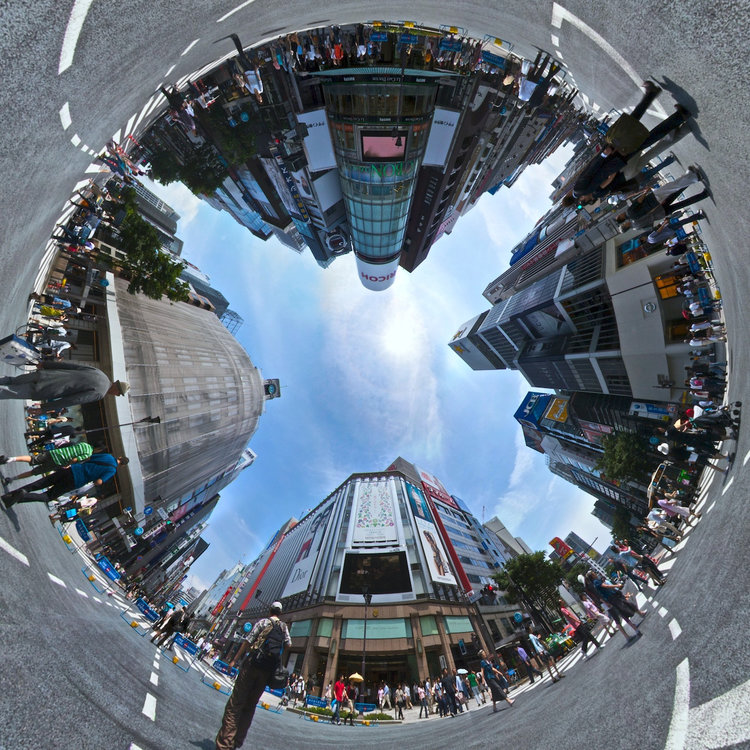 In partnership with Lucasfilms, Nissan took Super Bowl viewers on a 360-degree ride in its redesigned 2017 Rogue SUV through a Star Wars battlefield of stormtroopers, AT-ACT walkers and TIE fighters. Oreo offered a 3D adventure through an animated wonderland of cascading white frosting waterfalls, striped chocolate hills, and a river of floating cupcake-flavored cookies. And Tom's, the philanthropic shoe manufacturer, documented the journey of a skateboarder from California to Colombia, where he met children benefiting from customer purchases by receiving free pairs of the company's shoes.
With technological advances and more platforms and wearable devices than ever before, the power of immersive and interactive video has officially infiltrated the world of experiential advertising. The revolutionary format can demonstrate products from clothes to cars at every angle, communicate a brand's mission, supplement traditional advertising, and provide a unique blend of information and entertainment. It also gives marketers feedback on content by recording views and what customers have chosen to see.
Since 2015, an increasing number of brands have begun launching immersive and interactive videos as part of their experiential marketing and creative strategy, with ads from Samsung and Lufthansa to Colgate and the Broadway musical "School of Rock," which reached 1 million views in three days. The technology is fascinating, experts say, but the business potential of 360-degree video, augmented reality (AR), and virtual reality (VR) is greatest when impactful stories supercede the technology and create genuine connections with consumers.
"We believe the appetite for immersive ad experiences is growing rapidly and that savvy brands and agencies who want to interact authentically with consumers and drive higher engagement should explore these ad formats," said Tripp Boyle, vice president of emerging platforms at video advertising firm YuMe.
A 2016 Nielsen analysis found that roughly one in four U.S. consumers between 18 and 54 identified themselves as likely to use VR technology in the next year. According to another survey of 800 adults conducted by YuMe, about 60 percent of 800 respondents who tried VR said that it created a positive view of brands, and more than half who saw 360-degree videos said they were more likely to engage with an advertisement in that format.
VR content was found to elicit higher emotional engagement and longer engagement periods than traditional 2D, according to YuMe and Nielsen. For example, Hong Kong Airlines' 360-degree ad was 35 times more effective than the same ad in its traditional 2D format, the study showed, and 63 percent of US consumers who have tried an immersive experience feel it's the "next big thing" in video.
"Brands are forging the way, using 360-degree video to film big events or get creative with ads," wrote Aaron Luber, who launched YouTube 360 and leads Google's AR/VR content partnerships and business development, in his article Think with Google. "For content creators, the potential of 360-degree video and VR is immense, but it'll require a shift in thinking. VR lets viewers be active participants; they can look wherever they want. As Google's principal VR filmmaker Jessica Brillhart puts it, the story is everywhere. So, rather than telling a story frame by frame, filmmakers need to build entire worlds."
seeing is believing
Here are five ads worth taking a look at:
Some observers remain cautious about adopting 360-degree video as a marketing tool early on, especially if it is not strategically planned or well-produced. Others say it's a mistake to dismiss immersive and interactive technology as a costly "experiment." Virtual reality is the future of content consumption, and you don't want to have to play catch-up, said Andy Yang, Chief Executive Officer of 500px and a longtime tech industry entrepreneur.
"There are huge wins waiting for businesses and photographers alike, if we are willing to get messy, creative, take some risks, and step into the future of visual storytelling," he said. "[In] a few short years, we will be living in a base world that will sometimes be indistinguishable from virtual reality, and where business clients and consumers alike will no longer just be delighted by an immersive experience, but will expect it."