Prison Lite: Ex-Con Boot Camps and the Saks Wellness Brand Experience
Saks Fifth Avenue and ex-cons. An uncomfortable partnership? Maybe. But then again …
"While ex-convicts and luxury goods don't seem like an obvious match at first, let's just say if you can run a multi-million-dollar cocaine ring and lose 70 pounds in a cell … then you've got yourself a business coaching shoppers armed with AmExes who want to buy body-con dresses after class," explain Aria Darcella and Amber Kallor in their article for Fashion Unfiltered.
The drug "kingpin" they're referring to is ex-con Coss Marte, CEO and founder of ConBody, a prison-like boot camp that is now part of the recently launched Saks Wellery, a 16,600-square-foot health and fitness brand experience popup. At the heart of the Saks Wellery is the concept of wellness as the new luxury. Saks Fifth Avenue, one of the more prominent brands when it comes to elite, high-end retail, launched the experiential pop-up in an effort to utilize its prime real estate holdings while connecting on a more direct and intimate level with consumers — immersing them in a reimagined, ever-evolving Saks Fifth Avenue brand experience.
the backstory
The high life is not something Marte was born into. Growing up on New York's Lower East Side, Marte was peddling drugs by age 12 and managing a multi-million-dollar cocaine and marijuana ring by his late teens. By age 20, Marte was serving out a seven-year prison sentence.
At the start of his incarceration, a full physical required for all inmates revealed that Marte was overweight and suffering from high blood pressure and cholesterol levels. "I ended up becoming the Forrest Gump of the prison yard, running circuits every morning despite sneers from other inmates," he told The Guardian. Despite the sneers, it took just six months for Marte to lose the weight. Along the way, he helped 20 fellow inmates to shed excess pounds.
Within a year of his release in 2013, Marte opened his first fitness studio on the very corner where he once dealt drugs. Fast forward three years, and the 31-year old is a successful entrepreneur and CEO of ConBody, a unique workout and fitness program that relies on an individual's own body weight rather than fancy equipment, drawing heavily on the routines Marte developed in the confines of his minimalist prison cell.
Over the course of ConBody's short history, Marte has trained the likes of Stephan Lang (Avatar) and Larry David (Curb Your Enthusiasm). To top it off, ConBody now has a starring role at the uber-classy Saks Wellery, in an area marked out by a security fence.
pop-up incarceration: the branding issue
That's right. Nestled among the Technogym Fitness and Wellness Equipment, Sundays Nail Studio, Breathe Salt Rooms, and Glow Recipe Korean Beauty Products — and just a couple of floors removed from the likes of Dior and Gucci — you'll find an incarceration-style boot camp led by ex-cons.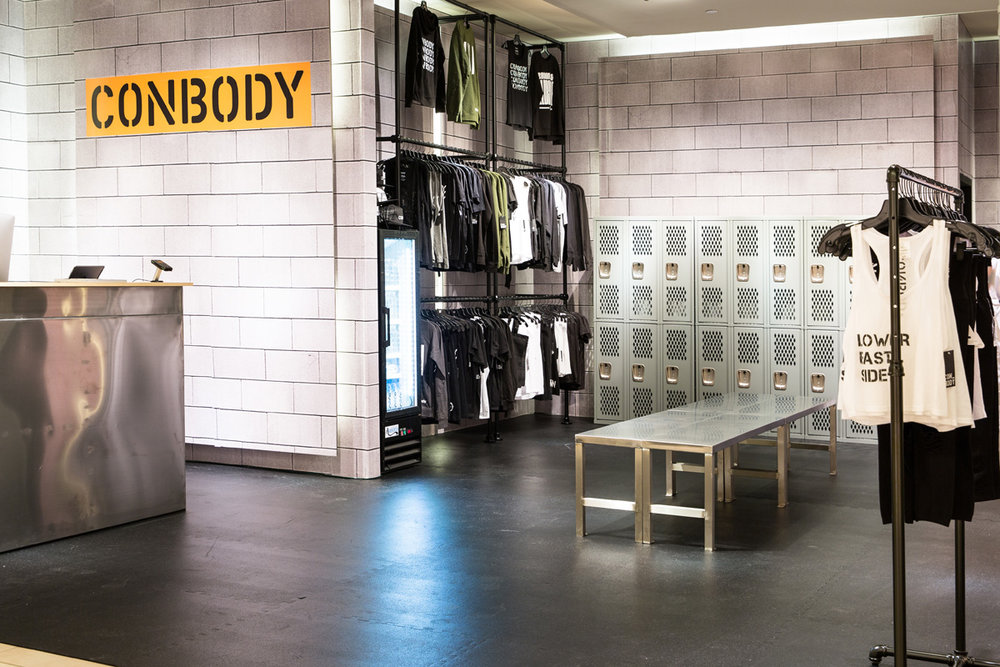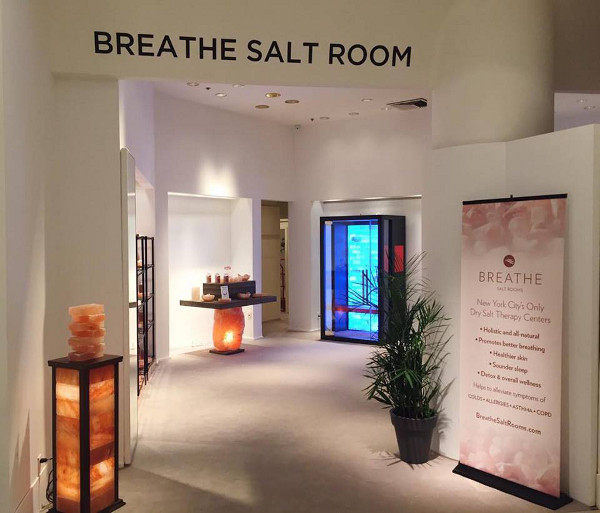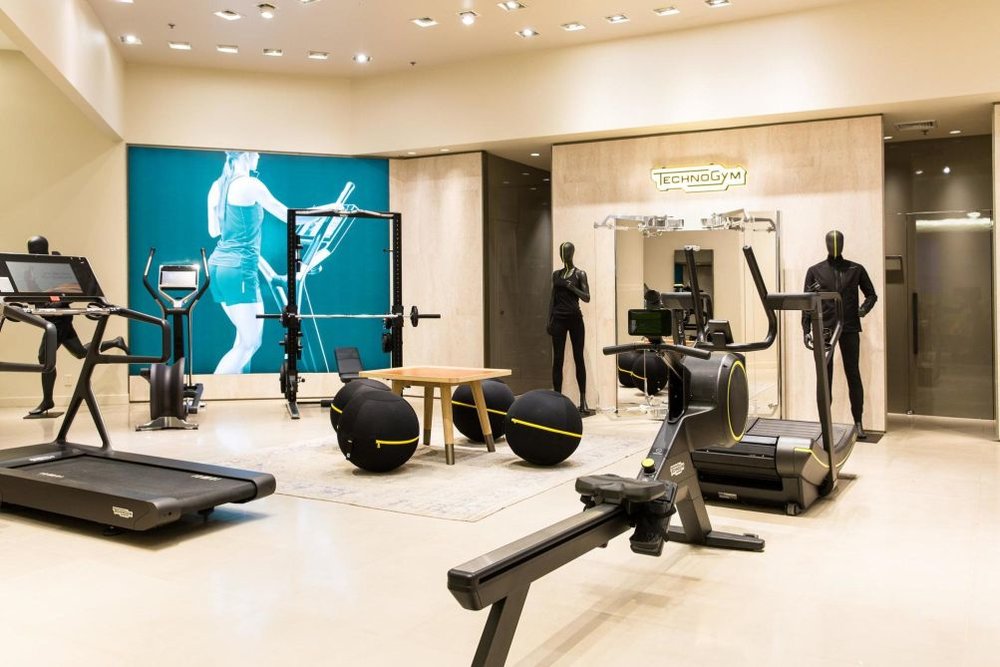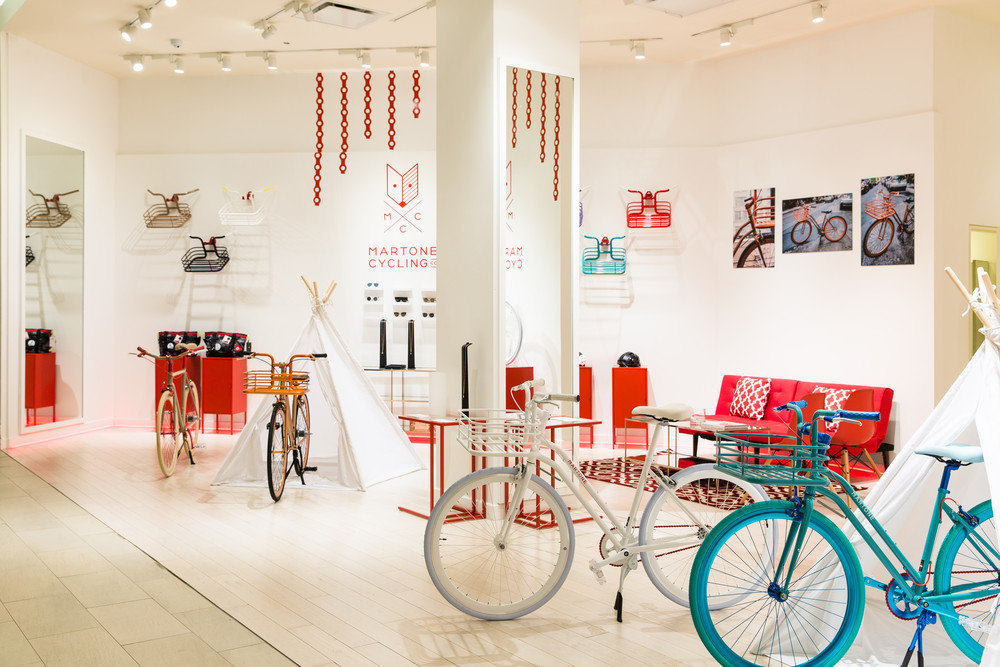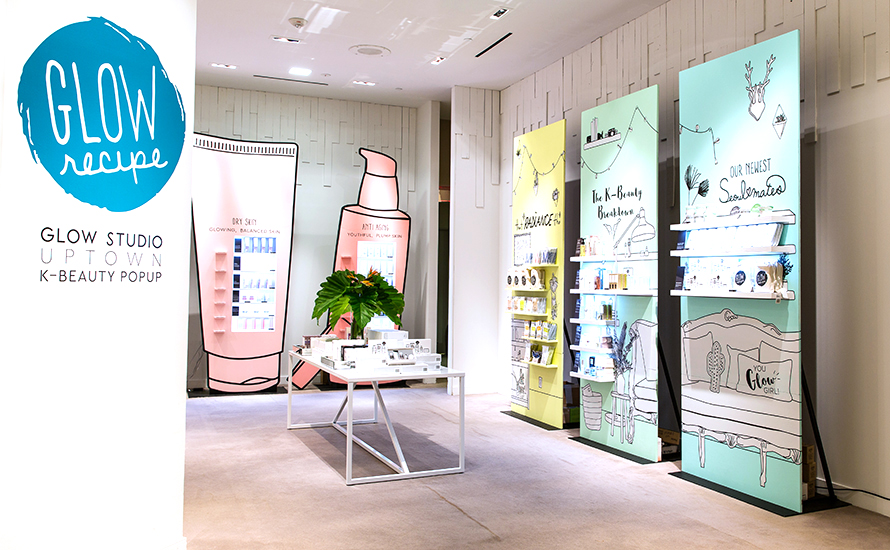 It's easy to understand the appeal. "We're the complete opposite of what other New York studios are doing," Marte explains in an interview with Elle. "They literally built a prison cage inside of Saks, which is crazy. I think the clientele are really gonna gravitate towards it, because they're gonna see that we [former inmates] are just regular human beings. We make a living. We are doing it right."
According to one New York City study, ex-cons see a 50% reduced likelihood of a callback or job offer. It's the perception of once a criminal, always a criminal. Unless, perhaps, those former inmates are installed in a sophisticated Manhattan department store, helping women in overpriced yoga pants perfect their push-ups.
While it may seem like an obvious juxtaposition, you can see the social merit. Today, Marte speaks on the conference circuit and at schools and juvenile detention centers across the Tri-state area, sharing his story with the hope of discouraging young people from going down the same road.
But when it comes to Saks Fifth Avenue's motivation to incorporate ConBody into their wellness campaign, it may be hard to accept that giving ex-cons a second chance is a primary focus. In the words of Courtney Raegan for CNBC, "[D]epartment stores that own valuable store locations are under pressure to better monetize their real estate holdings for shareholders. That includes Saks' parent company, Hudson's Bay Company, which has been asked to do just that."
Some may go so far as to view the ConBody/Saks partnership as exploitative at best, and belittling at worst. After all, does recreating solitary confinement in the middle of all that ephemeral, super chic and highly priced retail really do any good in a larger social context? Well no, not if the mission is to give customers up-close-and-personal insight into the dehumanizing experience of prison life. Not even close.
On the flip side, and just to be fair, the partnership does succeed from another perspective. "Marte's ConBody gives ex-convicts the rare opportunity to bring their skill set to (high) society," explain Darcella and Kallor. Which translates into the potential to break down class divides and tear apart long-embedded stereotypes, right? Or am I being idealistic?
According to Roopal Patel, Saks' fashion director, the department store's objectives and those of Conbody are closer than you might think. "Coss Marte is a unique entrepreneur whose workout method is focused on inspiring people to be their best—something we support and want to convey through The Wellery," he explains.
So if you're able to provide a large group of people with a second chance at life on the one hand, and a whole other group of people with a unique wellness experience on the other – all the while boosting your brand and attempting, at the least, to move beyond preconceptions – then maybe that's good enough for now.
Baby steps, people. Baby steps.