(Un)Sustainable Supply Chains and the Perfect Holiday Advertising Storm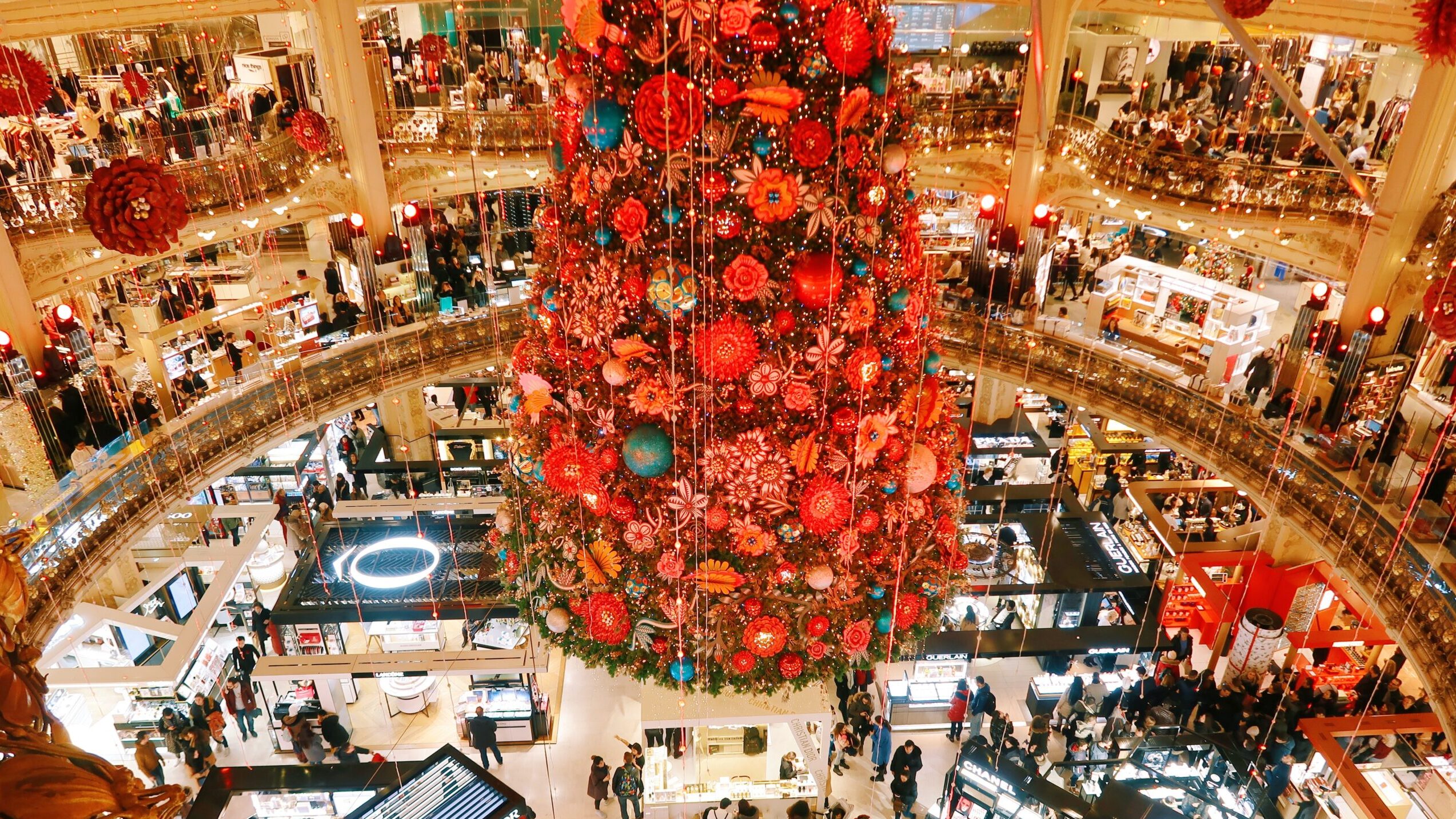 Modern day consumers – one could argue American consumers in particular – are conditioned to get what they want when they want it. This expectation, coupled with a pent-up urge to spend after a season of lockdown-inspired frugality, equates to a skyrocketing demand for goods.
Ahead of the traditional holiday season this year, warnings emerged that many of our desired goods wouldn't arrive in time. The behemoth shopping surge comes at a time when the global supply chain, marred by climate disasters and labor shortages, finds itself at a near breaking point.
Each crack in the supply-and-demand equation centers around our collective consumption habits and the pressure we place on both the environment and laborers to get what we want, right when we want it.
If the unprecedented struggles faced by brands, creative agencies and ad campaigns, and those on both ends of the supply chain make one thing clear, it's this:  we need a more sustainable way forward.  
Supply Chain Delays:  What's the Deal?
The great supply chain holdup of 2021 results from several problems converging into the perfect holiday storm, leaving brands and advertisers – and thus consumers – scrambling in its wake.  To understand why so many businesses are in this pickle, it's important to note that a great swath of domestic and global companies operate on "just-in-time" inventory.  Rather than stocking up on goods they hope to eventually sell, businesses rely on forecasting and sourcing products right before they need them to avoid leftover waste, otherwise known as surplus or "dead stock."  (If you want to know more about how sustainable brands are repurposing dead stock, here's a quick teaser).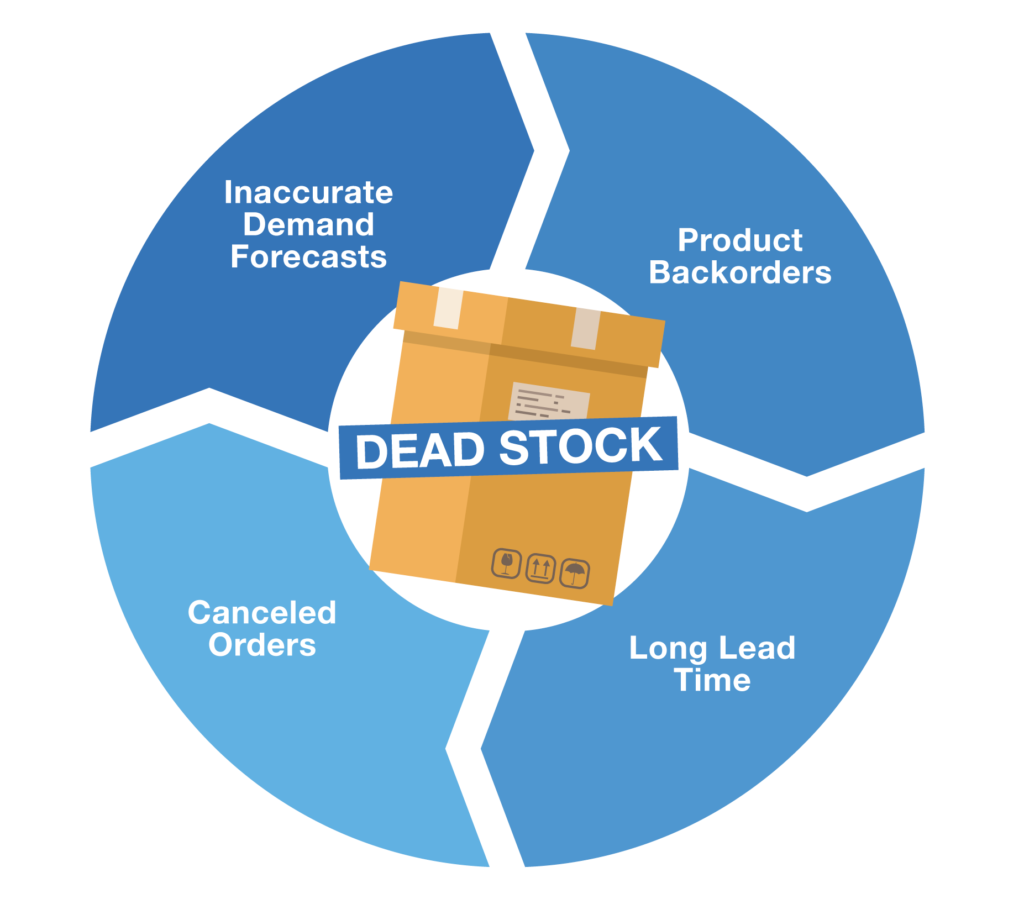 Consequently, any disruption along the supply chain spells trouble.  These are just a few of the factors choking up supply and demand as 2021 comes to a close.  
Raw Material Shortages
Severe climate disasters continue to fuel raw material shortages across multiple industries, from raw lumber to agriculture.
Covid-19 Vaccinations
Vaccine rollouts in developing nations remain slow, but these countries are often where the supply chain begins.  Roughly half of the world's sailors, who are crucial to ensuring a steady flow of goods, also remain unvaccinated.   
Overcrowded Ports
Enormous freight ships are stalled outside overcrowded ports, with crews unable to unload cargo while remaining vulnerable to rough seas.  In October, more than 100 containers toppled off of a cargo ship waiting off the coast of British Columbia, two of which contained toxic chemicals.  
Lack of Warehouse Space
Warehouses are backlogged from early-pandemic cuts in spending, without space for new inventory.  Same-day shipping expectations are leading to the construction of new warehouses in crowded urban and suburban areas.  
Chassis Shortage
A chassis is the metal trailer a shipping container sits on while being pulled by a truck.  A worldwide chassis shortage means vast amounts of containers are sitting static, unable to make it out of ports, onto trucks, and into the homes of consumers.  
Domestic Trucker Shortage
"The last mile" in the supply chain moves a product from the store to a customer's front door.  This linkage relies heavily on the domestic trucking industry, which has battled a labor shortage for years.  
Brand Strategy in Uncertain Times
The pandemic has forced businesses – and the ad agencies and creative teams behind their messaging – to reckon with the vulnerability of an interconnected supply chain.  But while pandemic-related challenges will subside over time, the threat presented by climate change looms large.  
Moving production closer to the point-of-sale, as well as shifting to raw materials that are easier and more sustainable to source, is essential in creating a more renewable supply chain ecosystem for the future. Unfortunately, this approach includes large-scale changes that take most businesses years to implement.
In the meantime, the unpredictable nature of the supply chain leaves brands and their creative production counterparts  with a big problem.  How do you approach holiday advertising in 2021 when you're not even certain you can make good on your promises?
How A Nimble Ad Agency Can Navigate the Holiday Storm
This holiday season, ad agencies are faced with tight marketing budgets and ever-shifting timelines – a condition they've battled since the first days of the pandemic.  To account for these challenges, brands are pushing to extend the holiday season. Rather than promoting blowout sales concentrated around the traditionally popular shopping days like Black Friday, advertisers are urging consumers to get out and start the shopping season early. 
A UK-based survey by Sitecore reports that headlines warning about delivery delays prompted roughly 48% of holiday shoppers to start early this year, while 45% said they plan to shop in-store and locally, avoiding big online retailers. Meanwhile, the automotive industry collectively cut back on digital advertising by about $23 million when compared to the same time period in 2019. The shift comes after supply chain shortages left even major car makers like General Motors with roughly one third of their normal inventory levels, making it difficult to promote the holiday season as they have in past years.
Building and executing a sustainable creative strategy and advertising campaign amid supply chain chaos centers around the ability of an ad agency and their creative production partners to pivot quickly and in the moment.  This trait is more and more the hallmark of smaller agencies, where access to the full creative suite and agency leadership is swift and involves little to no red tape.  
Holiday ad campaigns are prepared months in advance, but if a brand can't deliver the goods, their agency partners may need to switch gears with messaging at the drop of a hat.  The following strategies can help brands and agencies sail through the holiday storm.  
Principles over Products
Rather than promoting specific products, allow the brand ethos and story to take center stage.  
Brick and Mortar
Leverage ad campaigns for in-store shopping where merchandise is already on hand, rather than the uncertainty of ordering (or falling short) online.  
If You've Got it, Flaunt it
Those brands with greater control over their own supply chains may opt to highlight the reliability of their delivery dates and product availability in their holiday messaging. 
Focus on Future Sales
Businesses facing immediate product shortages have the option to shift consumer focus onto gift cards for future use when products are back in stock.  
Experiential Expedience
Brands that provide experiences or services over products may want to emphasize their independence from current supply chain woes by highlighting the sustainability and satisfaction that comes with experience-driven gifts like event tickets, subscriptions, classes, workshops, or spa visits.  
Let's Get Digital
By moving a brand campaign fully online, agencies can target specific audience demographics with tighter budgets while remaining independent of supply chain issues, such as the current paper shortage.  
Building a Sustainable Way Forward
As the holiday shopping frenzy brings the global supply chain to its knees, brands, ad agencies, creative production teams and consumers are facing a collective reckoning.  
There's no debate that we need a better way forward.
Check back later this month for part 2 of our discussion as we delve deeper into the role of brand messaging and creative production agencies in shaping the way we think about supply chain networks and sustainable consumer behavior.