10 Hot Blogs for Experiential Advertising Pros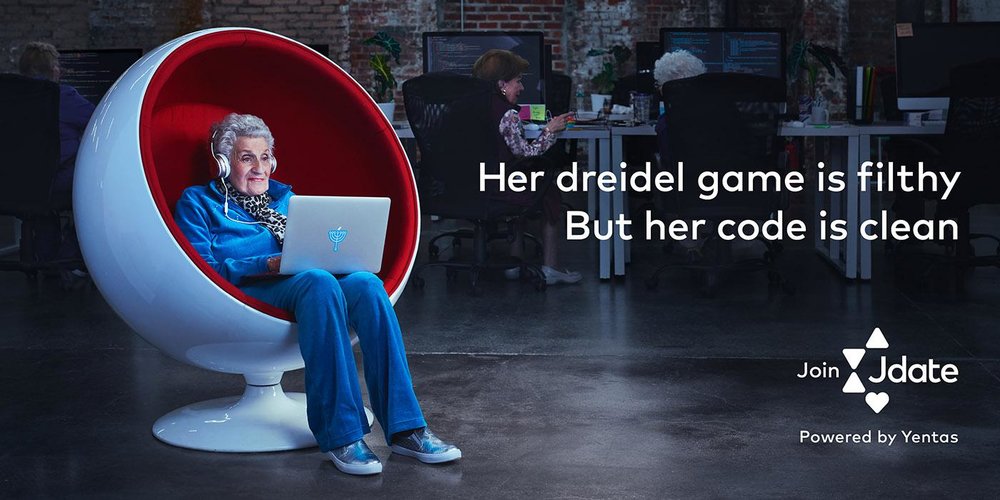 Knowledge is power, especially when it comes to creating a successful ad campaign. Ideas, trends, insights, data. Keep your finger on the pulse of everything with our curated list of industry blogs.
The first thing I thought when I came across this site was … wow. Ads of the World is a stunning site that backs up its aesthetics with exactly what the name promises: a comprehensive compilation of exceptional advertising campaigns from every corner of the planet. While this onslaught of information can seem overwhelming, the blog manages to balance a simple mission with sheer visual pleasure, making the browsing experience surprisingly calm. Categories include "latest ads", "top ads", and my personal favorite, "student ads". If you're exploring the here, now, and the rising wave of advertising greats, Ads of the World is for you.
Because is a global experiential marketing agency with a passion for two things – people and experiences. But as far as an agency goes, Because rocks the world of blogging. In their own words, "our award-winning blog has over 1,000 posts featuring great live, digital and virtual campaigns from across the globe." With the ability to search by country and industry, visitors can quickly tap into a wide range of trends and experiences reaching far beyond their home office. The tone is entertaining and energetic, making even the driest of topics a rewarding read.
The name tells you everything you need to know. This blog focuses on "trends and insights from the world of experiential marketing." As ho-hum and lackluster as the name may be, the site design and content is anything but. The blog behind Event Marketing Strategies has a true wow factor that keeps you scrolling, with carefully curated topics that offer relevant insights for creating hands-on impact in your next experiential marketing campaign.
"Get your fix of digital honey." Hungry for daily updates and posts on digital content, trends, and love? Digital Buzz is for you. Popular the world over, Digital Buzz focuses on the most well-known campaigns hitting the headlines in the digital space: think Samsung Ostrich, Destiny 2 by Amazon, and the latest OK-Go music video hype.
It comes as no surprise that, as a t-shirt printing agency, the lively blog behind Printsome focuses on the fashion and retail industry. But there are some hidden gems worth exploring – most notably event planning, design, and marketing best practices. Printsome is a slick, visually engaging, easy-to-navigate blog that is both fun to look at and worth the read. With the perfect blend of attention-getting headlines, industry insights, instagram-worthy visuals, and the ability to print a t-shirt while you're reading, Printsome is worth the click.
Run by Tribeca, one of France's top marketing agencies, Marketing Alternatif explores all of the quirky, outside-the-box experiential marketing campaigns taking place around the world. From They Attract, the shocking campaign from Moscow that, combining boobs and billboards, caused 517 car accidents in one day – to the infamous Wax-Strip Man, who on behalf of the Fuzz Wax Bar, walked the streets of Toronto inviting the public to participate in some free street waxing.
The advantage of this blog is the strong emphasis on guerrilla marketing over other types of experiential tactics – although content does include general event marketing and industry trends. It's a well organized site with content falling into six buckets: guerrilla marketing, augmented reality, mobile, projection mapping, social media, and street art. The site also features a range of case studies from primarily the U.S. and Europe.
With offices in New York and San Francisco, Factory 360 gives you a panoramic view of all things experiential. You'll find targeted posts on things like the effective use of experiential campaigns for Gen Z; what grocery stores are doing to leverage the power of experiential marketing, and much more.
Hubspot is your ultimate no-nonsense, let's get straight-to-the-point blog that shares timeless best practices, e-books, tutorials, and trends for inbound marketing and sales. From top design trends to email templates and calls to action, Hubspot is your key to business growth. What's more, Hubspot is a prominent leader in CRM services, and invaluable sales integrations. Five stars!
With a name like HotCow, you know this agency understands the power of hip, happening, and now. HotCow is a fantastic resource for those of you getting your toes wet in the world of experiential. What sets it apart? Apart from a home base in the UK, we'd have to go with the specificity of content – from marketing with freebies to the value of product sampling.