A Quick Guide to Ethical Advertising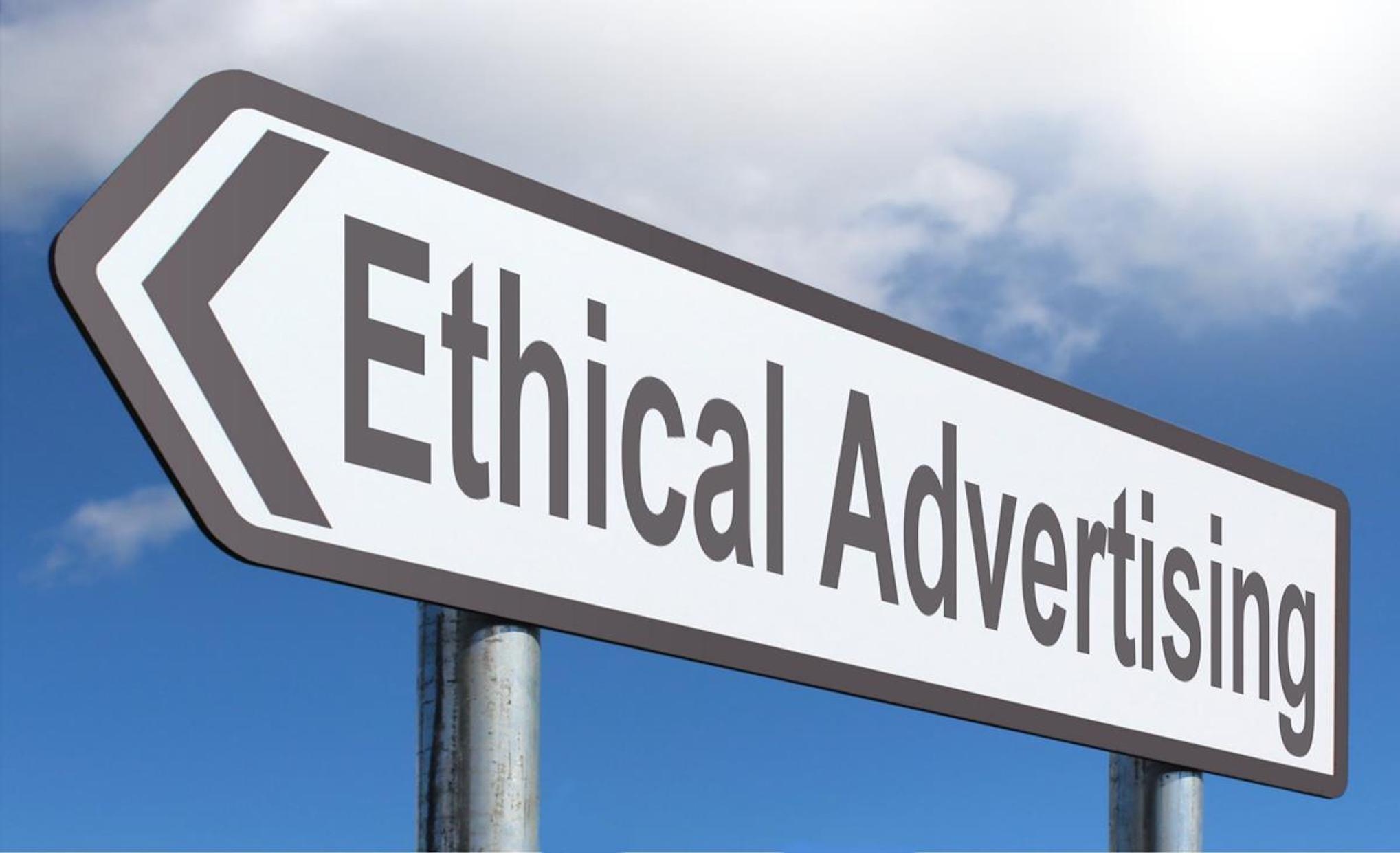 Imagine a world where ethics and advertising go hand-in-hand. A magical place where brand messaging is a force for good, and ad copy serves as a trustworthy source of information. Can brand campaigns boldly help educate and engage audiences? In all its forms, can advertising incorporate representation not because some obligatory DE&I committee says so but because it reflects our lived reality? Welcome to the world of ethical advertising.
Keep reading for our quick guide to ethical advertising. After all, we should know.
The ABCs of Ethical Advertising
Ethical advertising can seem like a paradox, especially on the heels of any Mad Men marathon, but times are changing. Audiences are not only savvy, but they're also socially and environmentally conscious too.
Around 82% of modern-day consumers want a brand's values to align with their own. That means audience members are quick to sniff out — and publicly call out — questionable business practices, including advertising missteps.
How can brands bridge the gap between advertising and ethics? By cultivating a genuine culture of integrity, for starters.
Integrity means being honest and having strong moral principles. Luckily, these lawful good traits aren't reserved for the Jean Luc Picards of the world. Brands can also embody them by proving to be trustworthy, providing quality products and services, and maintaining high standards regarding internal company culture and sustainability.
Once brands address what's under the hood — or when a company is founded on solid ethical ground — getting the word out is one of the final stops on the road to better business ethics.
Let's look at three key areas to consider when it comes to ethical advertising:
1. Understand & Respect Your Target Audience
Infusing daily business operations with a good dose of do-goodery like launching a charitable arm or supporting social causes can help your brand make an impact, but it should also make sense to your target audience.
Brands that seem to jump in on the latest headlines may appear opportunistic and perhaps more interested in the hype around a cause than the cause itself. Finding causes that align with your products or services or represent issues your specific target audience cares about deeply — see Patagonia's latest climate-conscious move here — will help ensure that any ad campaigns built around raising awareness or showing support feel genuine.
And more importantly, that they are genuine.
Aside from championing any number of causes in the name of societal betterment, one fundamental ethics issue audiences can likely agree on as universally important is consumer privacy.
This hot-button topic constantly evolves to keep up with new technologies, like targeting cookies or geolocation tracking. There's plenty of ethical gray area regarding how and where consumer data is collected and disseminated. Brands concerned with ethical advertising would be wise to take a long, hard look at how they handle information privacy.
When it comes to communicating privacy practices to audiences, transparency is essential. By letting audiences know what is happening to their data and why, along with providing options to opt in or out of sharing certain information, it's possible to build trust and encourage brand loyalty. Depending on where you operate, it may also be required by law.
2. Choose Ethical Platforms for Your Content
Once an ad campaign is created, it's time to publish. Whether your brand solely markets in the digital realm, sticks to real-world print marketing, or does a little bit of DOOH advertising, it's important to decide where your content will live.
Why is this important? Consider what might happen if your brand placed an ad on a publisher's website alongside ethically dubious content. Misaligning values can sour the batch. Your brand may be seen as financially supporting content or publishers that aren't trustworthy.
Diligent research or partnering with an ad agency in the know can help ensure your ad placements help support trustworthy, ethical news sources and media organizations that support diversity, inclusion, and representation.
3. Partner with an Ethical Ad Agency
One surefire way to master ethical advertising is to partner with an ad agency specializing in creating ethical content. Vet potential advertising partners by learning more about their core values, reviewing their client roster and work portfolio with an eye for trustworthy content and representation, and asking for information on their advertising partnerships.
This can range from the publishers an agency has working relationships with to preferred vendors, like diverse-owned printers or eco-conscious, sustainable paper suppliers. An ad agency that lives and breathes ethics is more likely to put effort into creating its own sustainable, ethical, and transparent supply network.
From creating sustainable supply networks to designing, executing, and delivering advertising campaigns, opportunities for better ethics in business abound — and it pays off. Today's consumers want brands to do better for people and the planet. Incidentally, that's the stuff dreams are made of at Curmudgeon Group.