Environmental Advertising: The Best & Worst Ad Campaigns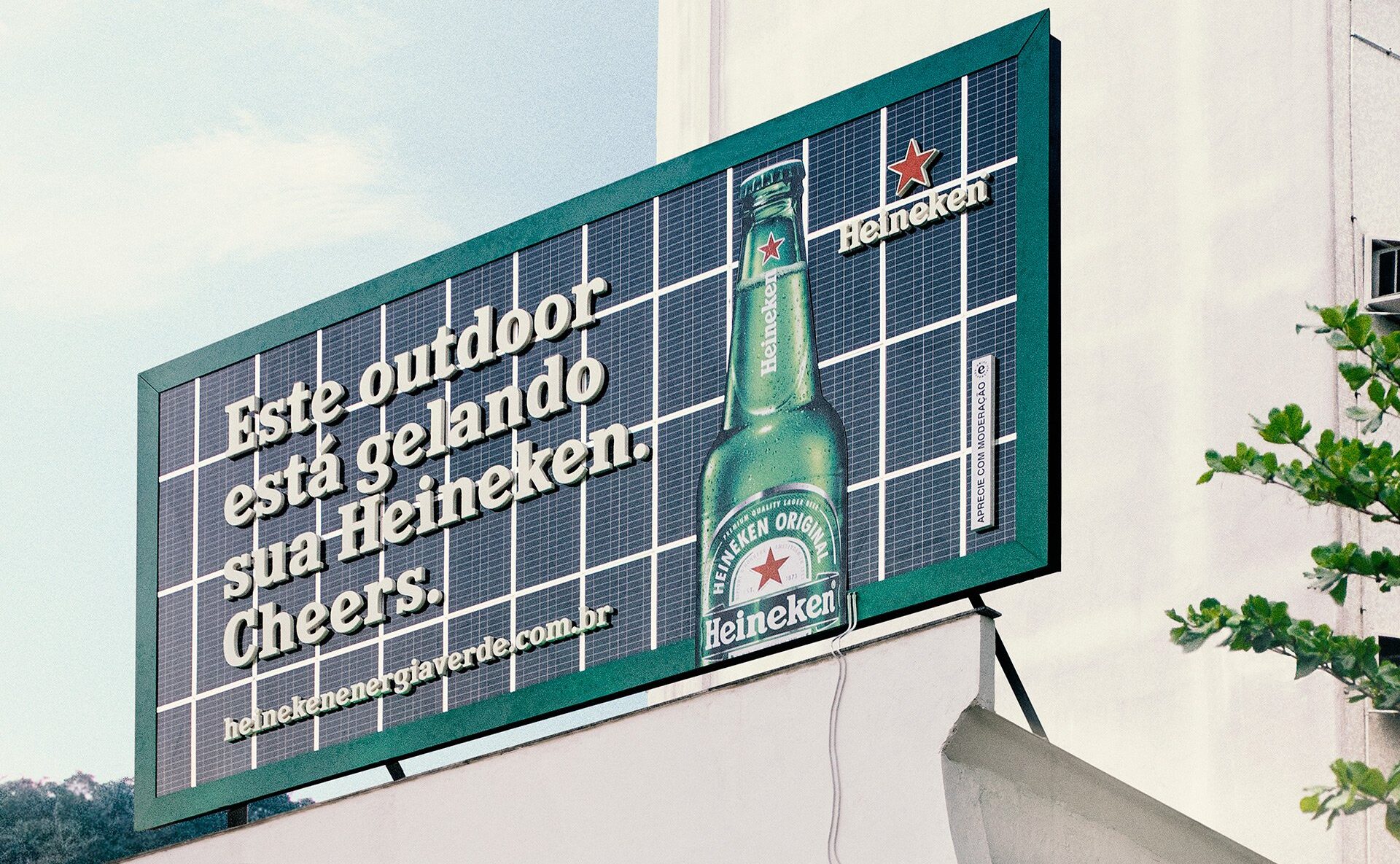 Whether audiences believe in climate change or not, it's in motion. Our world is on a precipice, brought here almost entirely by consumerism and innovation. We need to rethink the way we use our planet's resources, and we must communicate to drive change.
Helping brands land environmental initiatives is no small part of the battle against humanity's greatest threat. Every ad agency should, ideally, consist of expert communicators. Even so, not everyone hits a home run. Let's recap the best and worst recent environmental advertising campaigns and why brands get it right (or wrong).
Environmental Ad Campaigns Done Right
Brands and the ad agencies they partner with have tremendous opportunities to think outside of the box regarding environmental advertising. This is due, in part, to the characteristics that help distinguish authentic eco-conscious messaging from toothless eco-babble.
Rather than relying on "green" tropes to deliver platitudes, effective environmental ad campaigns need to come full circle, showcasing real-world impact and connecting with end-consumers on issues they care about. Let's look at brands that got it right this year:
Sustainable Billboards: Heineken
Over the summer, Heineken (along with partnering ad agency Le Pub Brasil) showcased its green energy program by utilizing a solar-powered billboard at Brazil's "Rock in Rio" music festival. The billboard was connected to Brewteco, a famous local bar, with text that read: "This billboard is cooling your Heineken. Cheers." 
Why it Works: This fun idea directly connects to something Heineken's audience members care about: enjoying a cold beer at the height of summer. Better yet, it informs the audience they can do so guilt-free and that Heineken is taking steps toward a world where we can live more consciously without sacrificing our pleasures. As far as sustainable ads go, this one puts eco-savvy messaging to real-world use.
Audience Segmentation: It's Quorn!
Vegan meat alternative brand Quorn states that part of its mission is "to get more people to try delicious meat-free meals." With this North Star in mind, the brand took different approaches to its messaging, connecting with segmented views on environmentalism. Aimed at younger and likely more eco-conscious viewers, the brand launched its online manifesto film titled "Food for Our Future," which features impactful images that stir the conscience, like pollution and dying animals.
In tandem, the brand created an ad campaign featuring older audience members skeptical of meat alternatives. The result is a comedic, testimonial-style ad where those consumers more concerned with product traits like taste and direct health benefits are amazed they can't tell the difference between meat and Quorn meat alternatives.
Both approaches aim to drive behavior changes that will benefit our planet, but Quorn leaves room to acknowledge that consumers may choose their products for different reasons.
Why it Works: Outside of our cozy eco-friendly echo chambers, it's essential to acknowledge environmental advertising won't land the same way for every audience. While it's tempting to believe all consumers care more about the environmental impact brands make than ever before, clear divides reveal themselves once we factor in attributes like age and political affiliation. As an example, 62% of Gen Z consider themselves post-Covid environmentalists, compared to just 42% of baby boomers. Rather than taking a one-size-fits-all approach to brand messaging, connecting with eco-conscious consumers can be just as important as finding ways to appeal to (and convert) skeptics.
While Heineken and Quorn get gold stars for effective brand messaging and authentic environmental initiatives to support their claims, fast fashion is in hot water.
Greenwashing in 2022? Oh No!
Greenwashing is the act of misleading consumers into believing a brand's products or services are more eco-friendly than they genuinely are. There was a time, perhaps, when (to the morally questionable) this may have been a slick, inconsequential advertising move that sought to capitalize on nascent consumer preferences for greener products. However, the effort to clean up our act as a species is inextricably linked to our survival.
In July 2022, Chelsea Commodore, a SUNY Paltz marketing student, brought a class-action lawsuit against Swedish fast-fashion retailer H&M, claiming she overpaid for an item marked sustainably conscious when, in fact, it wasn't.
While H&M has made efforts at transparency in its sustainability practices by showcasing environmental scorecards on its items, an investigation by Quartz found the scorecards were often misleading, mixing up information or containing the exact opposite of the truth.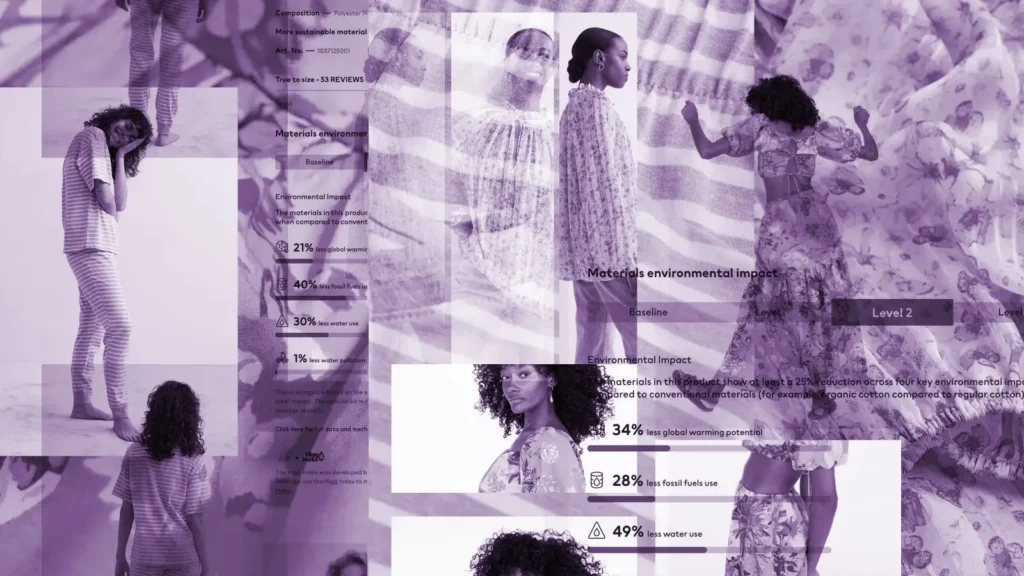 On some products, for example, scorecards claimed they used 30% less water when, in reality, they used 30% more water. Currently, in the UK, fashion brands ASOS and Boohoo are under investigation for greenwashing based on vague claims regarding the sustainability of their products.
Whether greenwashing is intentional or an honest mistake, introducing legal consequences changes the game. It raises the bar on accountability and demands that brands keep their promises to consumers and the planet. Getting environmental advertising right just became serious business.
Eco-Friendly Advertising
Brands looking to get environmental advertising right are wise to partner with ad agencies in the know. Sustainability can — and should — remain front-of-mind from ideation to publication in any format.
Advertising experts with cause marketing experience and a passion for the planet can help brands avoid greenwashing pitfalls. They can help create meaningful initiatives that drive real-world change and serve as accountability partners, ensuring brands hold up to the messaging being served.
Curmudgeon Group is a mission-driven, results-oriented, and women-owned creative production agency working with brands and nonprofits with a focus on creating a climate-resilient future. Contact us online today to collaborate.