Authentic Brand Messaging: Pride Month & Beyond
Each year in June, LGBTQ+ communities and their allies celebrate Pride Month — and so do brands. Rainbow-hued logos, clothing, stationery, snacks, line the shelves to support, or take advantage of, the rainbow spotlight.
On the bright side, such surface-level displays of pro-LGBTQ+ brand messaging indicate a growing sense of acceptance. Humans have diverse gender identities, gender expressions, and sexual orientations — and no one should ever be discriminated against or shamed for that.
It also underscores the fact that LGBTQ+ communities have $3.7 trillion in global purchasing power, and corporations know it.
In the age of social media-driven boycotts and social justice-minded consumers, a surface-level show of support is only as good as what's happening under the hood. Slapping a rainbow on a Twitter logo is a slap in the face when a business goes on to back political leaders who actively harm the communities it claims to support.
So how do brands approach Pride Month the right way? Walking the walk year-round is a good place to start.
Creative Development for (Year-Round) Pride
Brands would do well to remember that, at its core, Pride is a protest. It's no accident that Pride Month takes place in June — the timing commemorates the Stonewall Riots of 1969. While June sees a slew of parades, festivals, and joyful celebrations of living authentically, Pride Month also provides a crucial platform to peacefully protest injustice, raise awareness of issues facing LGBTQ+ communities, and advocate for equal rights.
These issues exist year-round, which means brands can actively work to help solve them — year-round.
Aside from instituting company-wide policies that support and create safe spaces for LGBTQ+ employees and clients/customers, Pride-Month-done-right looks a bit like this: representation, education, donations, and legislation.
Representation: Inclusive Advertising
A 2020 study by the Geena Davis Institute on Gender in Media found that only 1.8% of characters in ads at the Cannes Lions festival were LGBTQ+. The findings show a 1% decrease from the previous year, but further analysis by Procter & Gamble (P&G) and GLAAD found that advertisers were largely concerned about missing the mark with inclusive messaging.
In response, P&G and GLAAD created The Visibility Project, a campaign to help provide tools, resources, and best practices for inclusive advertising that takes diversity and intersectionality within LGBTQ+ communities into account.
Education: More Than an Ad Campaign
Kellogg Company was lauded for their 2021 "Together with Pride" cereal, a campaign created in collaboration with GLAAD that states: "Boxes are for cereal, not people." The special edition cereal features berry-flavored rainbow hearts, dusted with edible glitter, and an initiative to educate audiences on the importance of using correct pronouns to create a welcoming, inclusive environment.
The cereal box features a space to write down your pronouns, a move that can help educate parents, spark conversation around the breakfast table, and show trans and non-binary youth that well-known brands embrace and support their authentic identities. Kellogg also donates a portion of their Pride campaign sales to GLAAD.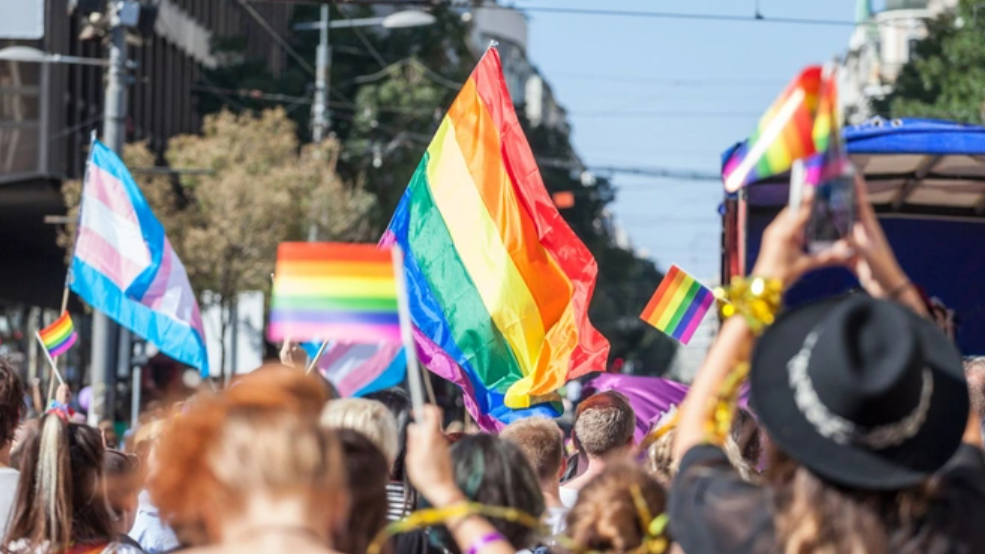 Donations: Put Your Money Where Your Marketing is
There are plenty of meaningful ways brands can support LGBTQ+ communities, but during a Pride Month push for sales, using the spotlight to raise funds, rather than bottom-line profits, goes a long way towards making a real-world impact.
Big brands like Bombas and Dr. Marten's have launched effective partnerships with organizations like Casa Ruby and The Trevor Project, donating portions of sales or physical resources in direct support of LGBTQ+ communities.
Legislation: Take it to the Top
In 2021, The Body Shop publicly championed The Equality Act by announcing that for every signature given to The Equality Federation in support of the legislation, it would donate $1 to the organization.
Backing Pride Month campaigns with real-world support for pro-LGBTQ+ legislation is one of the most powerful ways to show audiences that your Pride Month campaign is the real deal. On the flip side, of course, one of the biggest missteps a business can make is to jump on the Pride Month bandwagon, only to support anti-LGBTQ+ legislation and the politicians behind it.
When it comes to global messaging, immense progress has been made towards acceptance and equality, but it is still illegal to be gay in about 70 countries — places where some brands have reach. Absolut Vodka launched a 2017 campaign called 72 Kisses, encouraging the 72 countries in question at the time to legalize same-sex marriages.
Public ad campaigns featuring members of the LGBTQ+ community can provide hope and a sense of acceptance to isolated audience members, encourage other companies to step up with stronger messaging, and when done in partnership with the right organizations, brands can lobby for legislation that protects LGBTQ+ populations in powerful ways.
Transformation, Representation & Education in Brand Messaging
Cause-marketing is multifaceted. Brands that want to show their support during Pride Month with messaging that not only resonates, but matters, can benefit greatly from partnering with a team that has demonstrable experience in creating impactful brand campaigns.
Curmudgeon Group is a women-owned creative agency on a mission to help brands and organizations change the world for the better. Learn more about our services here or contact us online today for more information.