The Price of Creativity: How Agencies are Tackling Climate Change
It's no longer news when a large company announces a commitment to eco-friendly products or sustainability-focused marketing strategies. Recently, ad campaigns have increasingly reflected corporate pledges to help fight climate change as consumers try to reduce their environmental impacts.
What is the role of creative agencies ourselves in reducing our footprint on the planet? We can't just swap plastic straws for steel or replace paper marketing materials with QR codes. We need to walk the walk and talk the talk when it comes to reaching global climate goals.
In May 2019, Extinction Rebellion (XR) specifically targeted advertising agencies. They demanded that they "declare a climate & ecological emergency and act accordingly. Persuade your clients and their audiences to do the same." Creativity and the way we work have consequences for the environment, too.
Measuring our impacts, and making change
Green Places in North Carolina helps small advertising firms try to achieve carbon neutrality by auditing their carbon footprint using tools from the University of California Berkeley's CoolClimate Network. The organization recommends changes such as increasing incentives for remote work and cutting down on air travel for employees. It also provides an offset dollar amount to encourage investments in environmentally friendly projects and businesses.
"Agencies help to shape consumer behavior," founder and CEO Alex Lassiter told Marketing Dive in November. "There's a huge amount of danger in thinking this is somebody else's problem. That is how we got to this point."
Creative Climate Disclosure asks agencies to commit to disclosing "climate conflicts," including the percentage of turnover from high carbon clients by the end of the year. "Disclosing who pays our bills is our version of reporting our 'material' impact on the world," CCD's website says.
The group provides a client disclosure report template for creatives, communication agencies, media experts, and individuals to report on their percentage of revenue by industry, including any high carbon clients. It also invites them to pledge not to work for fossil fuel companies.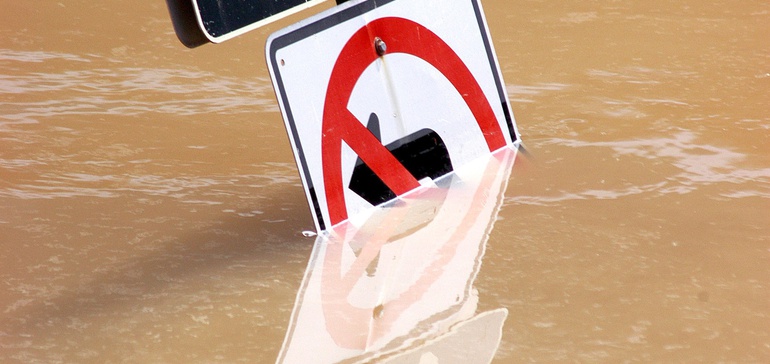 "Creatives and communicators need to be honest about who we do work for so we can ensure we divest creative talent from destruction," the template reads. "Advertising, creative, public relations, marketing, and digital agencies are not neutral. We cannot have some clients for climate solutions and also run campaigns for fossil fuels. We have to respect the climate and ecological science, just like everyone else. No one gets to be neutral when it comes to climate change, the agency world has to do our bit as well."
Another initiative, Creatives for Climate, is a global intelligence network of more than 2,000 "creative activists and activist creatives" that provides programming to provide industry members with the skills, knowledge and connections they need to become creative climate leaders. More than 20 agencies signed a collective declaration of emergency at the group's first Climate Summit in 2019. A pop-up "Extinction Agency" was formed for agencies and creatives to work on XR briefs, and a free, open-access database of graphic materials was established for climate activists and others.
"This isn't about naming and shaming. None of us are 'clean,' co-organizer Jessica Hartley told The Drum. "It's about realizing we have a powerful voice, and that we need to use our craft for the right reasons. It's about saying no, and that's not something we're used to in this business."
Green the Bid, a grassroots nonprofit, has developed a framework to help advertising and creative agencies, their vendors and others shift the industry to zero-waste, carbon-neutral, sustainable, and regenerative practices. That means greening everything from pre-production to accountability in every department.
"A typical shoot generates up to 800 pounds (363 kg) of trash per day and 80% of most waste generated is recyclable or compostable," co-founder Michele Kaliski told Forbes in November. "With planning, that amount can be significantly reduced and more than 90% of what is left can be diverted from landfill. We can and must do much better."
As part of the Advertising Association in the UK, AdGreen provides an industry-first free carbon calculator for creatives to assess the footprint of motion, stills, and audio projects within advertising campaigns and measure the environmental impact of production activities. It also provides a resources guide for production companies, ad agency teams, and crew to learn about how to reduce and track carbon emissions from transport, spaces, materials, and disposal.
Taking concrete steps
More than most, marketing creatives understand the peril of spin and the power of real action (Patagonia, for instance). It's a matter of collective will, which combines smaller actions in our own businesses with broader actions at large.
Agencies together must commit to shifting to a greater percentage of remote staff and paperless transactions. We can do this even more by improving technology and our supply chain and reducing production waste. Even e-mails and media placements have a carbon footprint.
We need to follow the lead of other businesses who are matching incentives for individual employee efforts, whether those are composting or making financial contributions to environmental organizations and nonprofits.
At Curmudgeon Group, we believe that investing in climate means investing in an equitable future. Agency leaders must also become environmental leaders and contribute to sparking change in professional associations and conferences. We can partner with other like-minded organizations to lower sustainability expenses in our workplaces and bring eco-friendly goals to an efficient scale. And we can train our teams to understand what we can do to align climate goals with our work, and how best to talk about those goals and navigate campaigns with our clients. Don't sustain the climate. Change the climate.