The Wetlands Initiative
With the organization no longer welcoming guests in person for their 25th-anniversary benefit, The Wetlands Initiative asked us for help with the creative development and production of two short films to include in the Irreplaceable Wetlands: A 25th Anniversary Celebration online brand campaign.  We jumped at the chance to craft authentic, cinematic pieces that highlighted the importance of ecological restoration and the achievements of TWI while looking to the future. 
Industry
Environmental Services
Wetlands Management
Natural Resources Management
Land Conservation
Non Profit
Services
Film and Media Production
Creative Development
Copywriting
Brand Storytelling
Environmental Advertising
About the Client
The Wetlands Initiative is dedicated to restoring the wetland resources of the Midwest to improve water quality, increase wildlife habitat and biodiversity, and reduce flood damage.   Our vision is simple:  Wetlands are more valuable wet than dry.  For years, many believed that wetlands were more valuable dry than wet.  With more than 90% of Illinois' original wetland systems now drained or degraded, we focus on returning healthy wetlands to the Midwestern landscape to bring back the crucial natural services they provide society, wildlife, and the larger environment. 
website
Testimonial
We'd been stymied for years by the assumption that professional-caliber video production and branded content would cost a whole lot in both time and money.  In late 2019, we were introduced to Josie and her team, and had some great first conversations. 
Like everyone else, we were gobsmacked by the onset of Covid-19.  Our entire fundraising and strategic communications plan for 2020 was abruptly blown apart, including the largest event in our organization's history.  We had to pivot fast and Curmudgeon was central to making that happen.  During the summer, we redirected our costs into creating two high-quality short films.  Curmudgeon's team made all of this happen despite Covid restrictions.
We released the films in mid-October, and everyone who's seen them loves them.  The Curmudgeon team was absolutely terrific to work with, and we couldn't be happier with the results!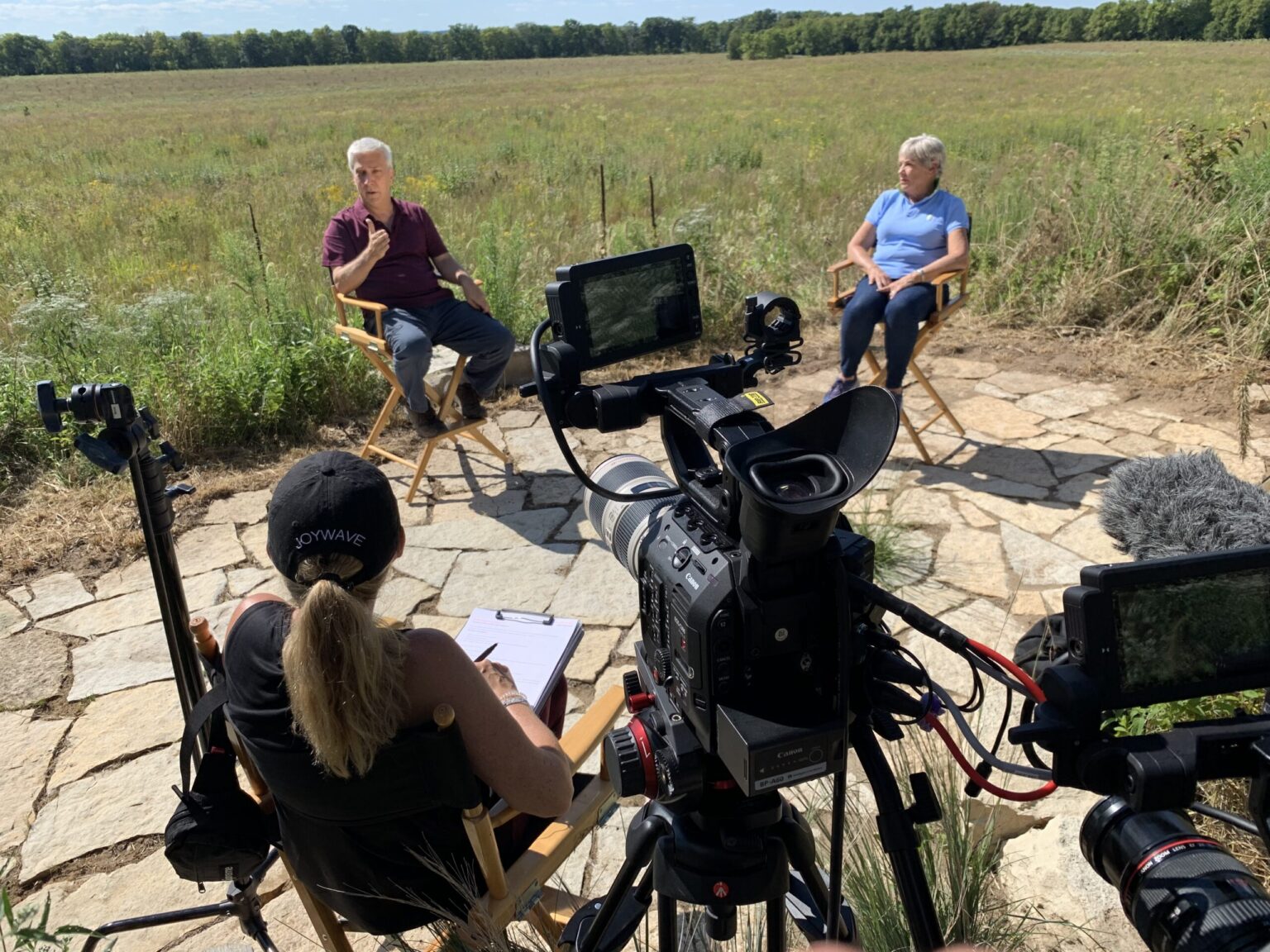 The Challenge
Our primary objectives were to produce compelling, authentic, cinematic content that resulted in a fresh appreciation for TWI as a leading force in wetlands restoration, increased volunteer engagement, and sustained donor support; second, to help audiences connect to restoration efforts at both a global and local level; third, to celebrate the achievements of TWI while kicking off the next 25 years, showcasing the challenges and opportunities for project growth in the bi-state and Chicago region.
A tight creative development and film production timeline was just one of several challenges, with talent scattered across the Midwest and rural Greece.  Our goal with filming was to ensure the delivery of both pieces met the additional elements of the overarching brand campaign, with print media, e-blasts, and social media materials scheduled for release in early October. 
The largest challenge involved collaborating with and remotely directing the keynote speaker, who was to be the guest at the in-person benefit, as he filmed himself and his environment in Greece for use in the editing room back in Chicago. Our second film involved on-site interviews of TWI leadership and b-roll of three project areas.  Keeping our crew small and nimble, we ensured the safety of everyone involved through social distancing and PPE, while creating a comfortable, relaxed environment and conversational tone with talent not highly experienced at being in front of the camera.  A third film was originally proposed as a tribute to late TWI co-founder Al Pyott, and while this was cut out of the final scope due to budget and time constraints, a tribute message was incorporated into the anniversary film.
Our Approach
We adopted a highly researched and collaborative approach to creative development for both pieces.  Early calls with Julian Hoffman gave us a grasp of his surroundings and existing resources (lighting, recording equipment).  We worked with Julian to refine the script copy and develop a shot list that relayed his expertise and experience living in the wetlands northern Greece.  Once an ample library was established, we began the edit, incorporating footage from shoot days in the Midwest.
At the same time, we used the recently completed strategic plan to get a sense of the accomplishments, impact, and future goals of the organization. When tackling the anniversary film, we worked with TWI staff on the copywriting of interview talking points, knowing that these conversations would serve as the building blocks to the film.  With talking points, scripts, mood boards, and production books complete, it became clear that both films would be longer than anticipated.  After some discussion with TWI staff, we agreed that the slightly longer length was acceptable; prioritizing the brand story while maintaining a cohesive, engaging, narrative arc – without overloading viewers.  
Film production made use of high-end cinematic equipment and professional editing, with ground-based filming at the Sue and Wes Dixon Waterfowl Refuge, Midewin National Tallgrass Prairie, and Calumet Region in Northwest Indiana shot on Canon Cinema. This nimble system rendered beautiful, cinematic results and offered strong performance in natural light. We augmented footage with wide landscape shots, aerials, stills, and b-roll.  Using a high-end drone, we captured incredibly detailed and vast footage of TWI program areas on shoot days from sunrise to sunset.  
The Results
We developed and produced two films celebrating the vital role of TWI in restoring and creating wetlands, the differentiating impact their work has on people's lives, and the future of wetland and ecological restoration both locally and around the world.  
The first film highlights TWI Executive Director Paul Botts in conversation with Board Chair Caroline Reppening, speaking to the organization's 25th Anniversary, footage and highlights of existing program areas, a peek into the future, and a call to action for support.  The second piece showcases award-winning author and naturalist Julian Hoffmann from his home among the Prespa Lakes in northern rural Greece, speaking to the importance of ecological restoration and wetlands as they connect landscapes, wildlife, and people in both the Midwest and around the world.  
Along with each film, we provided TWI with an extensive content library including over 30-hours of raw footage and transcripts for use in future branded content pieces.  
2 short films
30 + hours of footage