Embracing Uncertainty: Brands That Are Making It Work
When Peloton dropped last year's pre-holiday season commercial for their stationary bike, the campaign sparked online outrage and drew comparisons to the dystopian hit series, "Black Mirror." Of course, that was before any of us knew we'd be canceling our gym memberships and tuning in to virtual fitness classes. It's hard to believe that it's been almost a year to the day since Ryan Reynolds recruited the "Peloton Wife" for his Aviation American Gin commercial.
Critics of Peloton's ad called it tone-deaf and sexist, comparing it to outdated print ads from the '50s and '60s. Despite the company's response that viewers had misinterpreted the commercial, their stock fell 10.5% in the first week of December and cost them over $1.5 billion in market capital. Pre-pandemic, this kind of backlash might have spelled game over for the exercise bike brand, but any lasting negative impact has since essentially vanished according to a 172% sales increase reported in September.
In fact, Peloton told Ad Age they'd seen such favorable sales that they paused advertising in the majority of markets back in March. Despite closing nearly all showrooms and halting home delivery due to health and safety concerns, Peloton reported an increased interest in their at-home content classes and are focused on keeping up the momentum in the New Year.
Surviving and Thriving
Thanks to dramatic shifts in consumer behavior since the start of the pandemic, a number of brands are thriving and taking advantage of opportunities to reach new audiences. With nothing to do but hang out at home during those first few months, people longed for something fun to help take their minds off of isolation. Nintendo reported a 41% surge in sales — thanks, in large part, to the success of Animal Crossing.
Even though the game was developed in 2001, its fourth iteration New Horizons sold 11 million copies in 11 days when it was released back in March. The secret to the game's success is the ability users have to invite their real-life friends to join them for virtual socializing. People responded by using the platform to organize meetings, go on dates, and even host events like Global Pride 2020's virtual pride parade.
Gaming has proven to be a great way to socialize from a safe distance and studies have shown that when it comes to managing stress, video games might be better for our mental health than we thought. Learning new skills is also high on the list of pandemic approved at-home activities, and there's been a renewed interest in roller skating, bread baking, and outdoor home renovations in recent months.
According to the Chicago Tribune, remodeling companies are reporting a rebound in business thanks to homeowners investing in new spaces to safely socialize outdoors during the winter months. Families are reimagining backyards as drive-in movie theaters, while coming up with creative solutions for proper ventilation to newly remodeled garage spaces.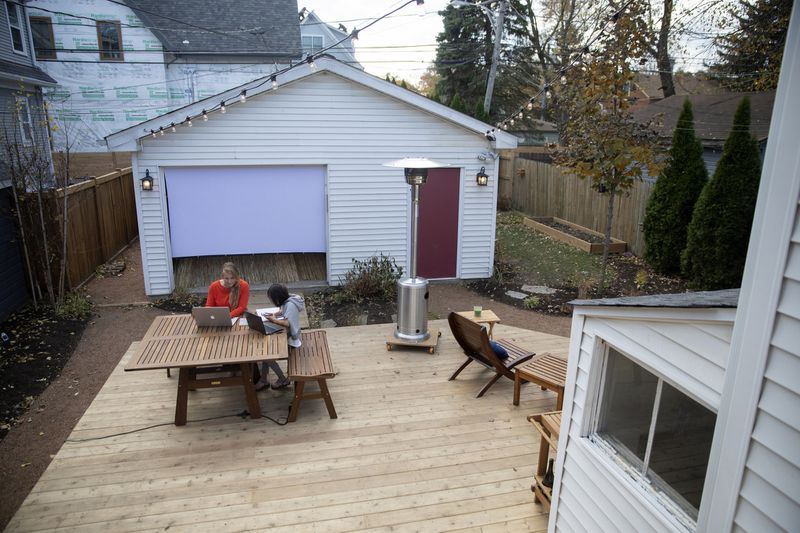 Smarter Partners & Clever Collaborations
It's no secret that pizza delivery sales have skyrocketed since the start of the pandemic. Slice, an online ordering marketplace for pizzerias, reported that independent shops also picked up the pace this year. According to Restaurant Dive, major pizza chains saw significant sales gains with Domino's same-store sales up 16% in their second quarter and Pizza Hut reporting their best sales week for delivery and carryout in eight years last May.
The Hut's next move is a partnership with Gravity Products — a premium sleep brand who has released a limited edition pizza themed weighted blanket to be delivered in a cardboard pizza box. The 72-inch blanket also comes with a high-res duvet cover of a pepperoni pizza and 15 pounds of deep pressure meant to reduce anxiety. Gravity reps hope that the unexpected partnership will help them reach an even broader audience and remind people that you don't have to be a wellness enthusiast to care about getting good sleep.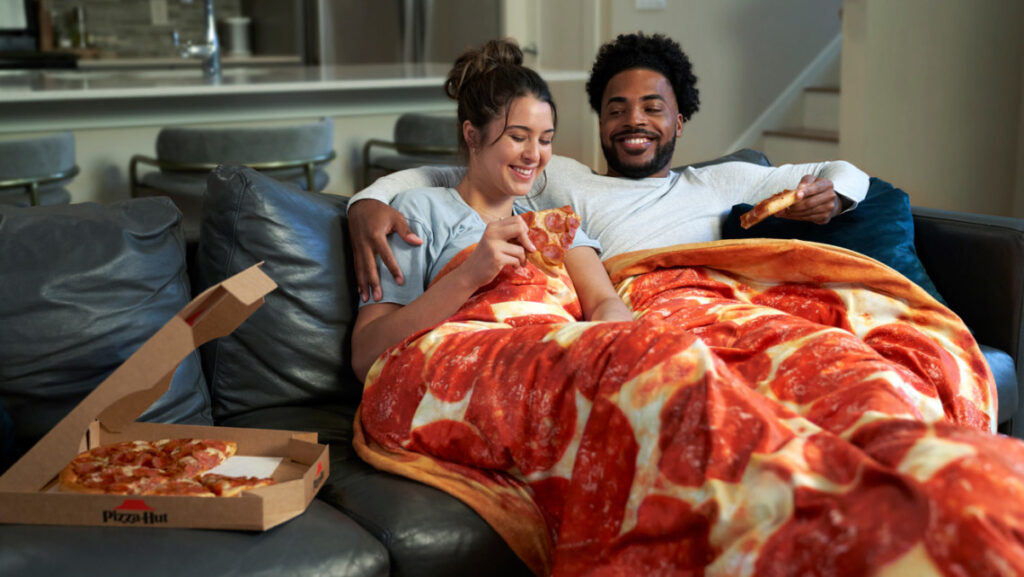 Another unexpected partnership is the one introduced to audiences ahead of the holidays between Snoop Dogg and SodaStream, encouraging consumers to "think small" this season by focusing on little ways to make a big difference. The ad asks audiences to focus on the magic of the season and spending quality time with loved ones instead of large gifts and big celebrations.
By making one small change, like switching to SodaStream instead of purchasing sparkling water and soda, Snoop says users can save thousands of single use plastic bottles.
Absolutely Essential
This school year has seen its fair share of ups and down as teachers, students, and parents struggle to navigate school closures, PPE shortages, and the switch to virtual learning from traditional in-person classrooms. One exasperated parent decided to turn her frustrations into a matchmaking service that helps parents find the right educators to support their kids.
Elyssa Katz trademarked the term "Zutor" – short for Zoom Tutor – in May and relied on her own experiences as a parent to help shape the service and cater to the needs of others in similar situations. "I knew I needed support for the Fall," Katz told USA Today. "If I felt this way, other parents were most likely feeling the same."
Overall Brand Experience
The wellness, self-care, and cosmetic industries have continued to see growth but it takes more than a good product to turn someone into a customer for life. M.A.C cosmetics has been providing money for AIDS research through campaigns like Viva Glam since 1994 with Ru Paul as their cover girl. This year, M.A.C. decided to pivot toward serving communities in need, pledging $10 million to 250 organizations around the world.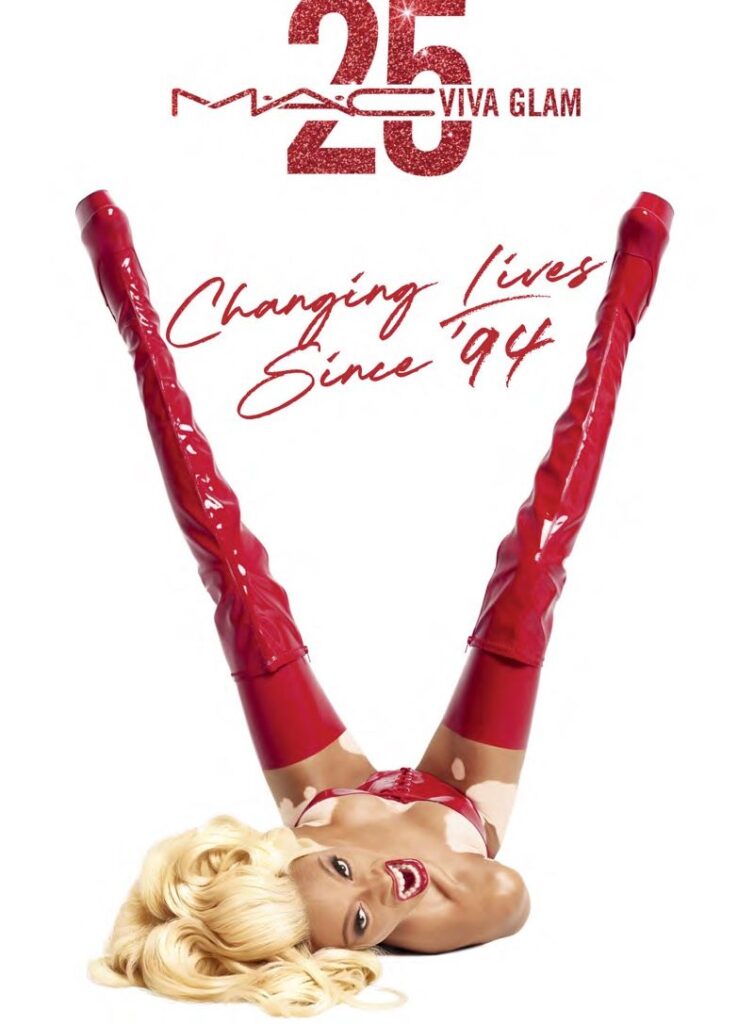 M.A.C Cosmetics knows what their customers care about, and they're constantly adapting and optimizing to meet those demands. Their virtual "try-on" tool had already been available to shoppers, but since the start of the pandemic they've added new features and are reporting an increase in user engagement. Chief Marketing Officer Ukonwa Ojo attributes the continued success of the brand to their ability to operate like a start-up by checking in with teams and implementing new ideas almost daily.
The Peloton controversy is essentially old news now, and most people probably won't remember there was ever a scandal to begin with by the time we celebrate the New Year. People have less time to focus on what brands are doing wrong, instead, paying close attention to the ones that are doing it right. Brands must embrace uncertainty and face challenges head on if they expect consumer loyalty in the coming months. They'll need to take a note from companies like M.A.C, Zutor, Gravity and others who are making the most of an impossible situation.