Marketing and The Rise of CBD: A Purple Haze of Uncertainty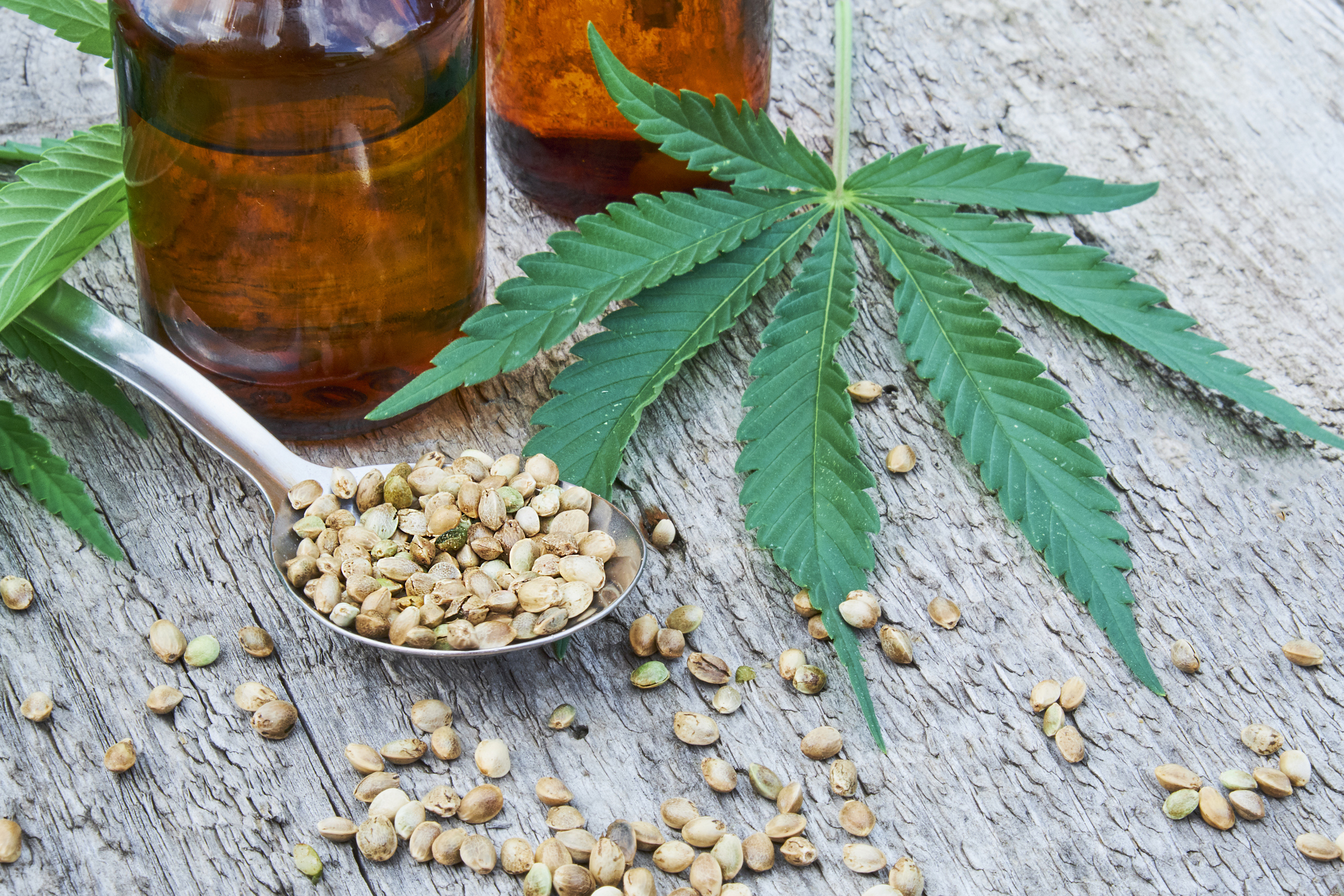 CBD seems to be everywhere. There are CBD-infused chocolates, mascara, dog treats, beer, and even a $125 sports bra. Icelandic band Sigur Rós is partnering with Lord Jones on CBD-infused gumdrops. The Casper mattress company is selling CBD gummies to help customers sleep. And country music star Willie Nelson introduced a CBD-infused coffee as part of his Willy's Remedy line of hemp-derived products.
Not only that, but the National Institutes of Health has funded nine research projects totaling $3 million to look into CBD and similar compounds in cannabis whose health benefits are touted for everything from anxiety to Alzheimer's.
One in seven Americans report personally using CBD-based products, with their top reasons cited as pain (40%), anxiety (20%), insomnia (11%), and arthritis (8%), according to an August 2019 Gallup poll. Another study shows the market for CBD sales is expected to exceed $20 billion in the United States by 2024.
Budding Industry
That forecast includes hundreds of products sold through licensed dispensaries, pharmaceuticals and in retail outlets such as cafes, smoke shops, grocery stores, and pharmacies. It sounds like an easy way to make a buck, but CBD brands face complex hurdles to continued growth as public demand outpaces both science and the law. Creative digital needs to navigate a confusing patchwork of legislation and media platform regulations that restrict the ways CBD can be sold, labeled, and marketed nationwide.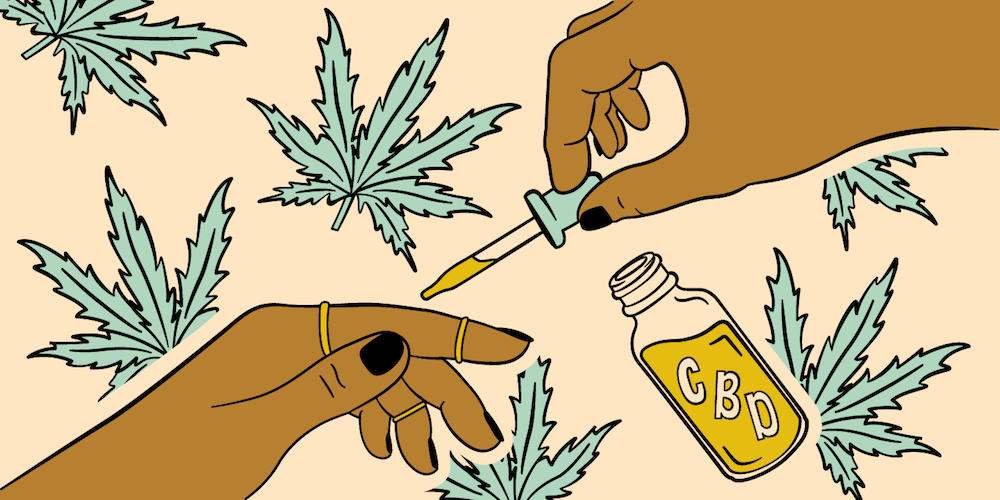 "It's a crowded space, and there's a lot of misinformation and noise out there," said Alex Capano, chief science officer for Ananda Hemp, which sells CBD oils. "It's difficult to get accurate information to the consumer who is trying to navigate the unregulated market and make an informed decision. It requires a much more grassroots approach."

Others agree. Even as more states adopt CBD laws, the market remains largely unregulated and the legal issues around CBD are "very confusing," Bethany Gomez, the director of research at Brightfield Group, told AdAge. "There's a lot of gray area," she said.
CBD vs. THC

Hemp and marijuana are different types of the cannabis plant that produces cannabinoids. Those natural chemicals include CBD and tetrahydrocannabinol (or THC, which is associated with a "high.") CBD products derived from hemp are legal to possess under new federal laws if they contain 0.3 percent THC or less.

While CBD proponents claim it can treat dozens of conditions, it's not legal to market its unproven health benefits. The FDA, which is reviewing its CBD product regulations, recently issued warning letters to several brands because of mislabeling and untested health claims such as it "works like magic" to relieve "even the most agonizing pain." (Epidiolex, used to treat two rare forms of epilepsy in children, is one of the only FDA-approved medications with CBD.)

The agency is "using all available resources to monitor the marketplace" for deceptive advertising and is "working quickly to continue to clarify our regulatory authority" over cannabis products, said Amy Abernethy, the FDA's deputy commissioner in a statement to The New York Times.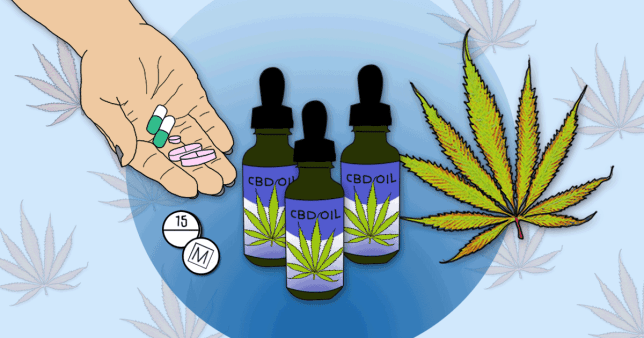 In addition, many state and local governments restrict the sale of CBD-infused foods and ad platforms limit CBD brand advertising to varying degrees. For instance, CBS rejected a pitch from marijuana retailer Acreage Holdings for a $5 million 60-second advocacy message during the Super Bowl.
Pinterest, Reddit, Twitter, Google and Amazon do not allow advertising of products made from CBD, hemp or its derivatives. Facebook, which has been accused of disabling the accounts of businesses that posted CBD product ads, has reportedly eased its policies to allow topical hemp CBD brands.
Star Power

That means CBD brands need to be both diligent and creative. Some are working with lawyers, and even boosting in-house teams, to ensure creative is compliant. They're also using affiliate marketing and turning to influencers (remember Kim Kardashian's CBD-themed baby shower in April?) or using euphemisms that get through loopholes in ad rules.

MedMen, for instance, partnered with Gwyneth Paltrow's company Goop to promote its CBD items as wellness products. Others are advertising via radio, experiential marketing, and podcasts, at sporting events and concerts, and turning to channels like IFC, BBC America, and digital ad networks like Traffic Roots that allow marijuana and CBD ads.
High Branding
CBD beverage brand Recess, runs ads through Quantcast and Taboola with events in hip hop yoga chains and co-working spaces. "The most important thing is to have a clear mission and purpose," Ben Witte, the company's CEO and founder, told CNBC last year. "The best way to communicate that mission and purpose is not through a Google or Facebook ad."


Koi CBD advertises on Snapchat, which permits ads promoting CBD products. Koi uses more than 100 billboards throughout Los Angeles, sends out 22,000 postcards per month, has painted vans, and bought a 40-foot RV trailer for cross-country promotion. "For us, it's education and the ability to talk about the quality of our product," Tod Campbell, Vice President of Sales for Koi, told Digiday.


ZenPup, which makes CBD products for dogs, has built connections to media companies, high-end dispensaries and pet accessory dealers. The brand focuses on clean, attractive packaging ripe for Instagramming and sells a lifestyle message of "luxury, cannabis & culture."
As regulations roll out , CBD brands need to remember:

Laws and regulations around cannabis and hemp products are constantly changing, so it's important to stay current and compliant.
CBD products must be hemp-derived, not marijuana, with ingredients that are correctly labeled.
False health or medical claims are not allowed.
Ads cannot target minors (under age 21) or show CBD product consumption.
Flower to the People
Hotchkiss Carone, founder of Clover, a New York City health and wellness retailer that sells CBD products, compared the surge in CBD producers to the 1849 Gold Rush. With a note of caution.
"Without differentiating themselves a little way besides some branding," Carone told AdAge, it's hard for consumers to understand what's good and what's not."