Experiencing Pride: Don't Wash Us Out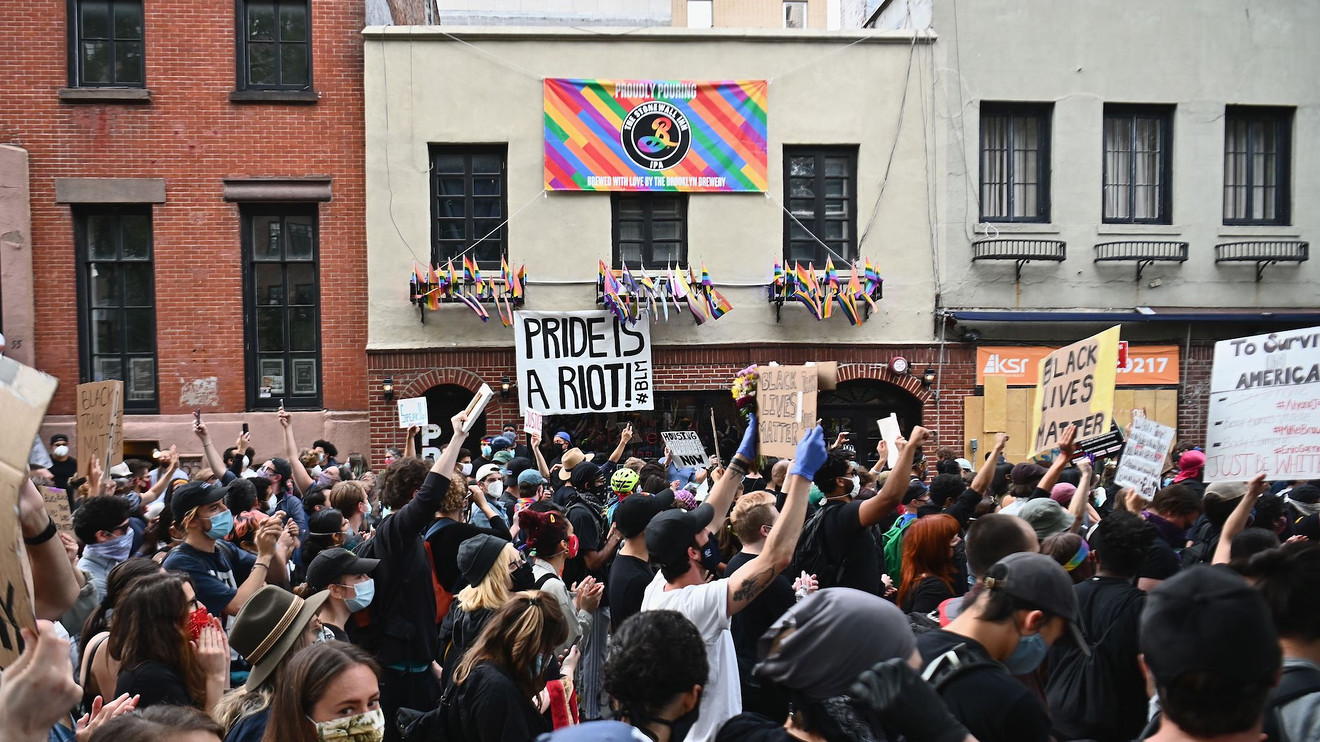 In recent years, it's become increasingly popular for brands to capitalize on Pride Month in a practice known as "rainbow washing." From changing logos to Pride inspired merchandise, brands view the month of June as an opportunity to exploit LGBTQ+ culture and community for the sake of profits. As brands walk the fine line between marketing and meaning, consumers are questioning the authenticity of these fair-weather allies.
In a 2018 Wired article, staff begged the question "where does the line between allyship and marketing exist, and can that line be crossed?" Some suggest the problem isn't with specific brands – as many have proven track records of supporting LGBTQ+ causes (cue: Apple), but rather the way LGBTQ+ symbols and imagery are fleetingly used to turn a profit.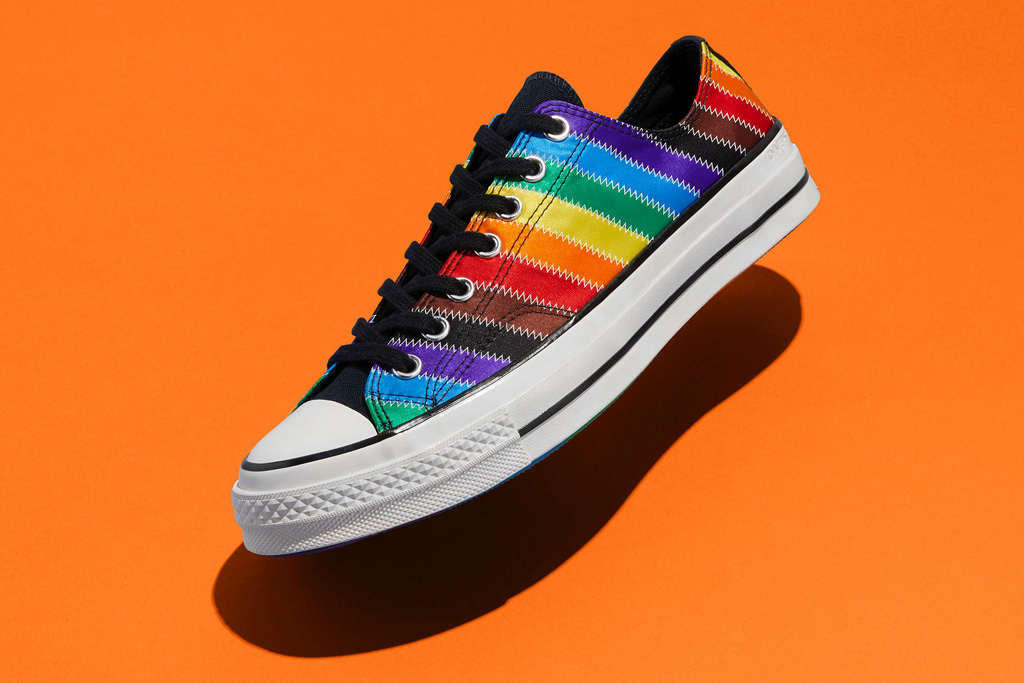 "Rainbow-washing allows people, governments, and corporations that don't do tangible work to support LGBTQ+ communities at any other time during the year to slap a rainbow on top of something in the month of June and call it allyship," says Justice Namaste, Social Media Coordinator for Wired.
Pride attracts much more than brands and companies. It's a global platform for performers, nonprofits, and artists, and community advocates. The 2019 WorldPride celebration in New York City commemorating the 50th anniversary of the Stonewall Riots attracted an estimated 2.5 million people according to Vox, with15,000 people marching down 5th Avenue past the Stonewall National Monument.
Of course … 2020 is a little different.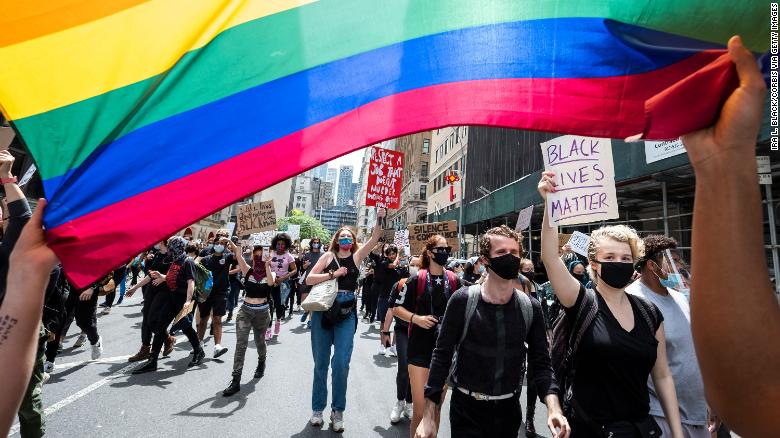 The ongoing global health crisis squelched any plans for in-person celebrations, with cities worldwide forced to cancel parades. Determined to keep the party going, the European Pride Organizer Association (EPOA) and InterPride have organized an online Global Pride later this month featuring 24-hour Pride related content. Performances, speakers, and a specially-built "Pride Island" within the popular Animal Crossing game are expected to attract more than 300 million global viewers and participants.
With hundreds of organizations, brands, artists, and ad agencies such as Curmudgeon Group scrambling to participate in Pride virtually or otherwise, activists and community organizers are asking us to remember that the leaders of this movement were people of color. This year, Pride recognizes its roots.
"We don't make space for the reality that black queer people exist," David Johns, Executive Director of the National Black Justice Coalition told the Los Angeles Times. "Everybody should be really clear about [Pride's] origins in resistance and rebellion. Pride has more to do with what people are calling protests than [it does] with the parades that ignore all of these realities."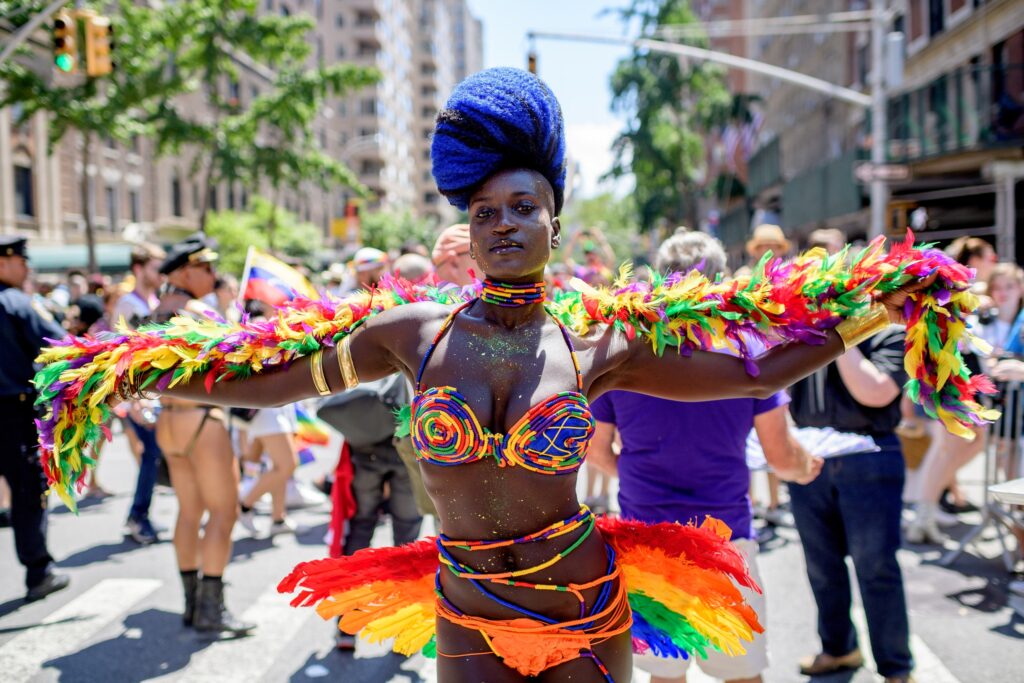 In the wake of protests and police violence not unlike the riots that shaped Pride's history, many are unsure how to best honor what this month means for their community and for themselves. Virtual rallies, in-person protest marches, and round table discussions have sprouted up where parades once held the spotlight. In lieu of events in bars and at clubs, communities are encouraging people to support LGBTQ+ businesses and organizations directly by shopping online and donating funds. This year's Pride asks how the LGBTQ+ community can stand in solidarity with the Black community and how to better address systemic racism, police violence, limited and unequal access to quality healthcare, discrimination in the legal system, and both micro- and overt aggression in the workplace through conscious, every day action.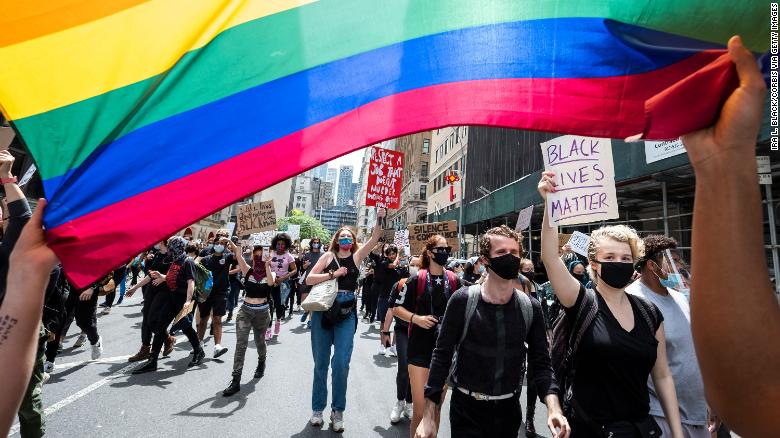 Where Do We Go From Here?
We've compiled a few resources that offer helpful guides for how to invest your time through community action, where to send donations, how to educate yourself on important topics, and best practices for advocating for Black and LGBTQ+ communities. Have things to add? Let us know. No matter how you experience Pride this year, stay strong and remember there are many ways to celebrate.
Refinery29 – Pride Inside
"There can be no Pride if it is not intersectional," GLAAD said in a recent statement. This Pride, you can commit to educating yourself about intersectionality, in part by reading Black queer books, listening to Black queer podcasts, and staying informed about the way oppression is experienced differently by everyone."
Bustle – 31 Black-Led Queer and Trans Organizations to Support
Choose Chicago – How to Celebrate Pride 2020 in Chicago
"Supporting your favorite local businesses is more important now than ever. And Chicago is full of spots owned by LGBTQ Chicagoans. Grab a bite on the patio at Big Chicks, shop the latest from local makers at Humboldt House, and stock up on on sweets at Jennivee's Bakery. Explore more LGBTQ-owned Chicago businesses."
The Cut – Ways You Can Support the Black LGBTQ+ Community
"There's no Pride for some of us without liberation for all of us, which is why the Cut has pulled together a list of intersectional organizations and Pride events that focus on the struggles of Black Americans, especially within the queer community."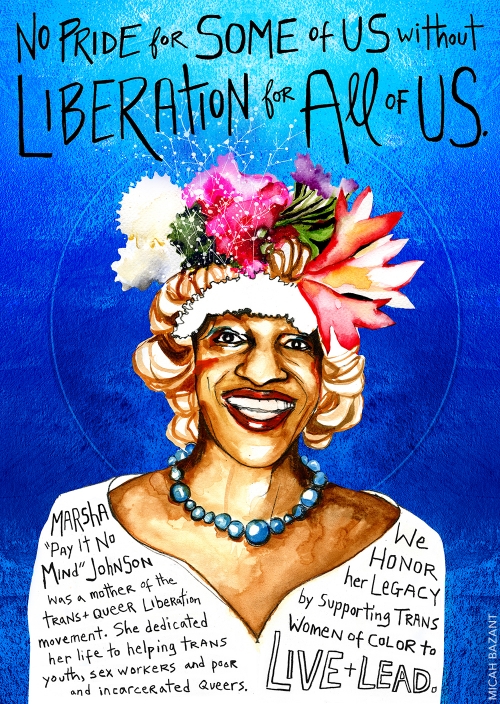 Share your resources for 2020 Pride with us today. We'll add them to the list here and on social. Stay health, stay safe, and let love thrive!