(Un)Sustainable Supply Chains Part II: Where Do Agencies Stand?
In our previous post on supply chains, we delved into the root causes behind supply delays this holiday season. We also discussed quick-fix strategies for ad agencies and creative production teams who had to pivot holiday campaigns in real-time. It's time to take the discussion further and explore the role brand messaging can play in shaping the way businesses and consumers think about sustainability.
Creative production agencies and brand managers have a unique opportunity to bridge the knowledge gap between supply chains, brands, and end consumers. Each of these pillars of business impacts the planet and its people in a major way. By incorporating a brand's sustainability practices into its messaging, ad agencies can help their clients become industry thought leaders, paving the way into a necessary future.
Something's Gotta Give: A Better Way Forward
The Biden administration's infrastructure package includes $17 billion to upgrade ports and waterways, deepening harbors and making supply chains more resilient to future disruption. While such improvements would indeed make it easier for the shipping industry to keep up with America's insatiable demand for goods, more is not necessarily better. A holistic transformation in how we think about the economics of supply and demand is essential for the health of the environment and laborers worldwide.
Now more than ever, it's crucial for consumers in wealthy nations to be critical of their consumption habits, and for businesses big and small to restructure operations in ways that put both people and the planet on par with profit margins. Caught between brands and consumers are the people responsible for crafting — and selling — the narrative.
Societal shifts in awareness of how deeply poor business practices can impact both the environment and a company's workers have led to consumers — most notably millennials and Gen Z — increasingly favoring brands that operate with transparency and a strong focus on doing the right thing. This triple bottom line approach to business puts social and environmental impact right up there alongside profitability.
By shifting brand messages to focus on social equity and environmental sustainability, businesses are forced to remain accountable. Consumers keep watch, thinking critically about the best practices and behaviors of not only the brands they favor but of emerging brands and the larger competitive landscape.
Sustainable Supply Networks and Creative Development
Creative production agencies wary of "greenwashing" — or making products seem more sustainable than they are — understand the importance consumers place on brand transparency and authenticity. If brands want to incorporate messaging around sustainability into their ad campaigns, they need to back it up with facts. If not, the results can be disastrous, as was the case for Volkswagen with its false claims of "clean diesel" cars.
In 2020, the Harvard Business Review reported on research from a 2018 study on procurement and a 2019 study on lower-tier suppliers, finding that even multinational corporations (MNCs) considered to be "sustainability leaders" fell short of their claims once their supply chains were factored in. While these MNCs put sustainability standards in place for their suppliers, these guidelines were rarely met in reality. When it comes to second-tier suppliers (those supplying a brand's first-tier suppliers), companies have even less control over the social and environmental issues propping up their businesses.

To become truly sustainable requires an ongoing commitment to better business practices all the way down. Once brands implement meaningful changes toward sustainability along the production chain, working with a sustainability-minded ad agency can help bring the transformation full circle. A meaningful partnership also works both ways.
Ad agencies can help brands identify problem areas by encouraging transparency around their supply networks and sustainability practices for brand campaigns that track products back to their origins. Moreover, creative production teams can help brands communicate their progress, making consumers aware that even if sustainability practices aren't perfect yet, they are taking note and working to implement real-world changes.
Mission Driven Media Production
Advertising professionals — ourselves included — are uniquely equipped to open up a dialogue and guide the discussion between brands and their consumers. From developing brand strategy, performing research and analytics and forging strategic partnerships to creating impactful advertising collateral, a sustainably-minded ad agency can help shape a brand's narrative to accurately reflect internal commitments to lasting change.
Messaging around sustainability requires expert creative foresight. Ad agencies with the talent, knowledge and experience required to implement truly sustainable ad campaigns understand it requires a multi-layered approach. Considerations like representation, education and building meaningful community partnerships sets apart an ad agency with demonstrable expertise from one that simply sees sustainable brand messaging as a necessary service to increase profits.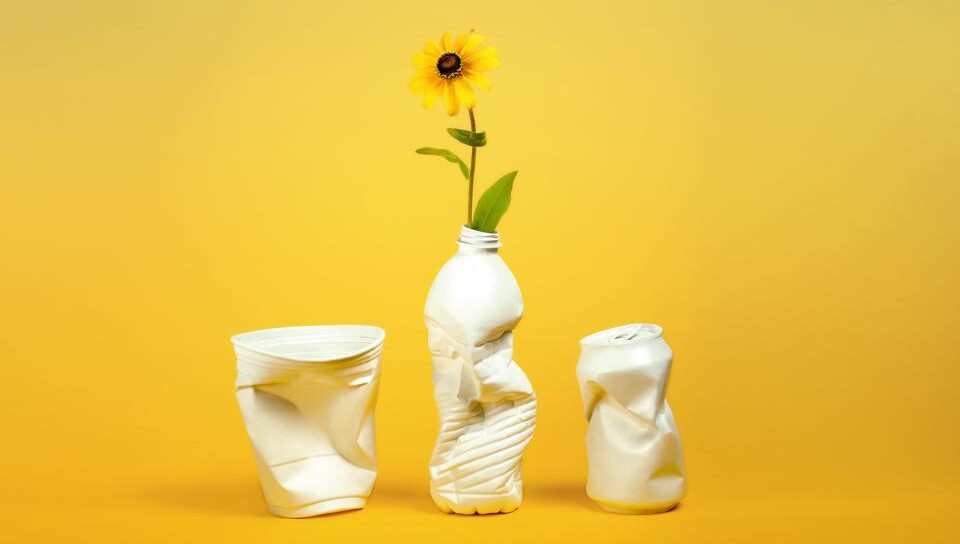 Brands looking to work with a mission-driven ad agency can identify potential partners based on an agency's internal company culture, past and current partnerships and existing work portfolio. Transparency in work culture, sourcing and materials is equally important on the creative production side of business practices as it is on the supply chain side.
Supply, demand, and the brand messaging that connects businesses to consumers are all inextricably connected to sustainability. The onus is on us all to create partnerships where members not only hold each other accountable, but challenge and inspire each other to do better every day.
Curmudgeon Group is a woman-owned creative production agency committed to working with brands investing in a climate-resilient future. If you'd like to learn more about our creative development services, please contact our team here.