Experiencing Augmented Reality: Sound as the Next Frontier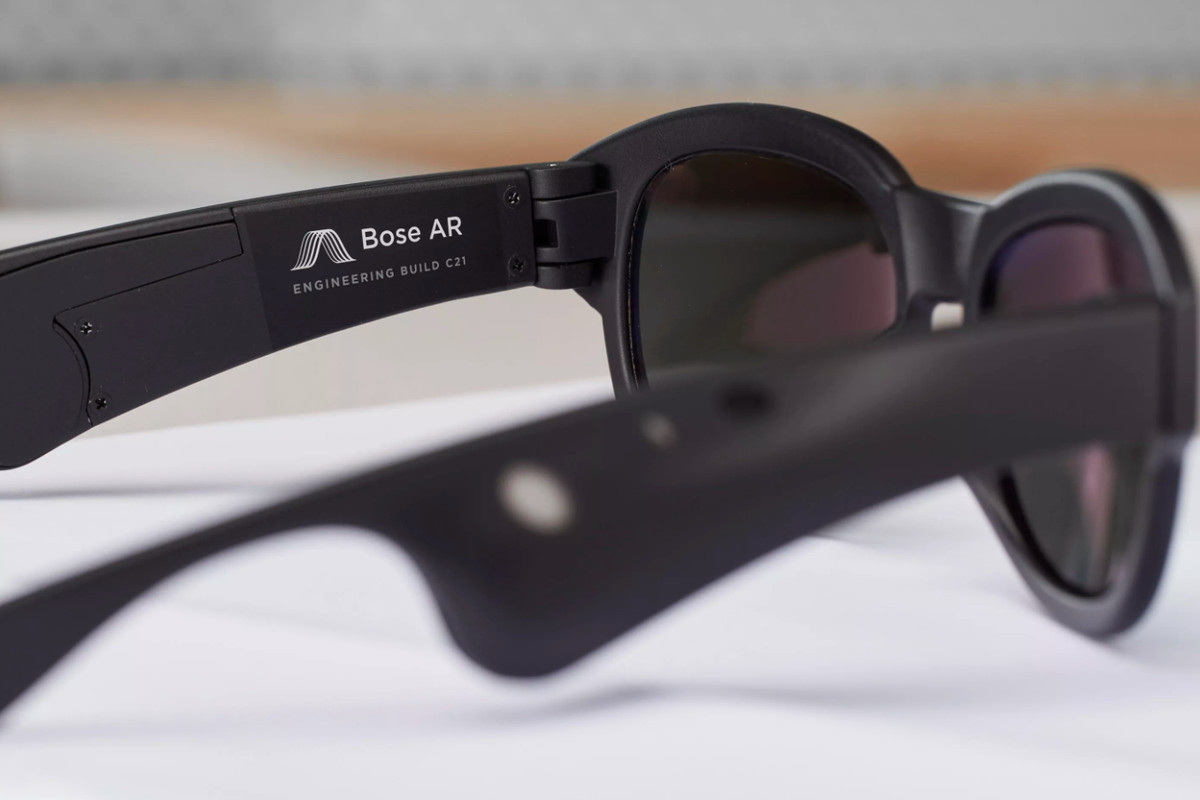 Those Bose Frames may look like ordinary sunglasses, but they are, in fact, high-tech augmented reality devices straight out of a Marvel's "Avengers"' film.

Not only do they project sound towards your ears, allowing you to listen to digital audio simultaneously with sounds in the real-world, but the glasses also know what you're looking at without a camera.

GPS information from your phone detects your location, and motion sensors in the glasses detects the direction they are looking and moving. Electronics, including two tiny directional speakers, are stored in the stem so the eyewear remains light and comfortable to wear.

"I could hear audio from a few feet away at a very loud volume in an enclosed room," wrote one reviewer last year for The Verge, "but the sound was totally self-contained when I went outside."
An Added Dimension
Virtual reality and augmented reality technologies are popping up everywhere as brands try to engage consumers with increasingly immersive and compelling experiences.

From helping them preview products in real-world environments, embark on virtual tours or extend live experiences, it's the ultimate in 3-D marketing. While virtual reality takes consumers to different places, augmented reality puts objects in front of their eyes, and now, brings sound to their ears.

What could that mean for the future? Brooklyn-based Huge has been testing Bose's Frames in the agency's R&D coffee shop in Atlanta to help baristas listen to instructions without the need for a screen. It doesn't take much imagination to guess how the power of augmented reality audio could untether restaurant and hospital staff from computers and other devices or advertise products and services to consumers pretty much anywhere at all.

Augmented reality audio has the potential to appear in bike helmets, providing sound based on your position and line of sight. Museums and other public attractions could use it to customize what a visitor hears as they wander around, as if they had a personal escort. Expect gaming to go to the next level with virtual surround sound in headphones that tracks your head position and receives cues to go here or there.
"If we think of spatial computing as this seamless bend between the digital and physical world, audio is a key part of the way we perceive the world," Dan Lehrich, Senior Director of Production at Magic Leap, which makes mixed-reality glasses, told AdWeek.
His firm partnered with Sennheiser to introduce their in-ear audio Ambeo AR One headphones. Along the lines of the Bose Frames, they allow you to choose how much of the outside sound world blends into your augmented audio experience "to create truly immersive and social experiences."
From Music to Tattoos
And that's just for starters. Consider:
"The Tónandi experience is more like hiking or scuba-diving in your house while also being surrounded by supernatural beings. It's appealingly disorienting," says Marc Hogan of Pitchfork on Magic Leap's company website. "By the end, orchestration is sizzling — I can almost feel it—through my fingertips. When it's over, I ask if I can go again."
Walking the Walk, Listening to Talk
"Pilgrim," an augmented reality audio podcast about the Camino de Santiago in Spain, lets listeners wearing AR-enabled headphones or glasses digitally walk alongside hikers while listening to their stories. From anywhere in the world.

The experience, which debuted at the Amsterdam International Documentary Film Festival late last year, uses algorithmic storytelling that adapts to the listener's location, walking speed, and interest. When you stand still, you can hear footsteps and voices that seem to walk toward you from behind. If you want to hear more, you can begin walking with a hiker. At anytime, you can stop and "unlatch" until another hiker with another story comes along.

There are no doubt challenges ahead, from privacy concerns to battery life. But it doesn't look like the trend is about to slow down anytime soon.

"We don't look at this as tech," Mehul Trivedi, the Director of Bose Frames, told AdWeek. "We look at this as something that fits into your life like a pair of shoes."