Microhabits Lead to Big Discussions and Brand Wins at Cannes Health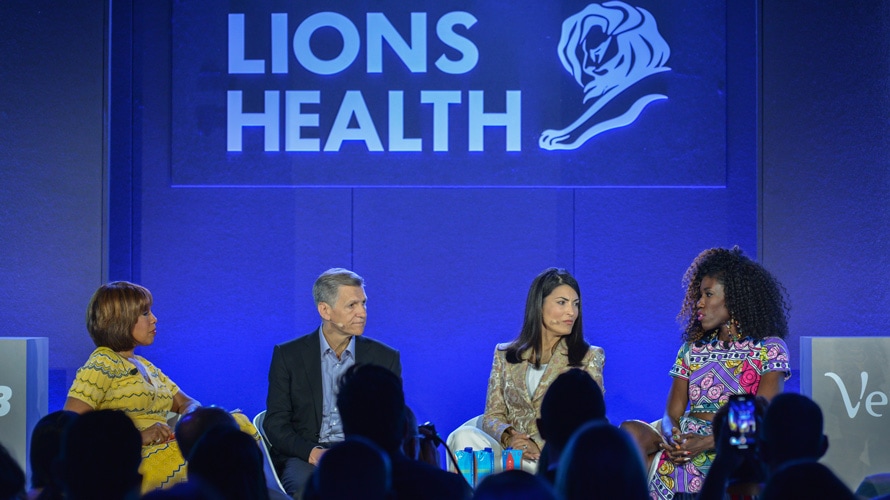 The art of self-improvement:  eating better, breathing your way to zen, gamifying exercise from your living room to hotel room.  This was just the tip of the iceberg this year at Cannes Health, where brands and marketing leaders leaned into small but influential lifestyle changes, learning how to better make use of behavioral science to help consumers achieve their ultimate wellness goals.  

Ashley Miles, Global Chief Business Officer at Thrive Global, and Marc Pritchard, Chief Brand Officer at Procter & Gamble, announced a partnership aimed at helping consumers live healthier and less stressful lives through the introduction of 750 "microhabits."  Microhabits are a tangible and measurable way of expanding on already established daily routines to change your overall behavior and mental outlook. Rather than adopting big changes all at once, which often feels overwhelming, microhabits encourage individuals to address their behavior in bite-sized chunks.  In doing so, people are more likely to adhere to new changes and see improvements in their overall mindfulness. 
The partnership between Thrive Global and P&G takes aim at six of the largest and leading health and wellness brands within the P&G conglomerate: Crest, Oral-B, Pampers, Venus, Secret, and Pantene.  With the global name recognition that comes with a net worth of $63 billion, industry insiders are banking on the P&G brand portfolio to move the needle on consumer wellness and shift the dynamic of health and lifestyle choices in advertising.  
Not only was the unveiling of the new partnership between Thrive Global and P&G a hot topic at Cannes Health this year, but numerous brands outside the P&G family took aim at – and were recognized for their work on consumer wellness.  
Nestlé took home a Bronze Lion for "Pinch of Prevention." The campaign aspires to educate and improve healthy salt intake and dietary recommendations across Argentina through the use of pre-portioned salt packets and medical packaging, approved by the Argentine Society of Cardiology.  
Other brands we might not immediately identify with health and mindfulness joined in on the conversation and won big. Samsung walked away with a Bronze Lion for its Back2Life program, which makes use of video games to teach CPR. The program was a smash across China, where residents spend more time playing video games than any other country in the world. And yet, fewer than 1% know how to provide CPR to someone in need. The answer? Go to where the people are.While this partnership was front and center at this year's Cannes, microhabits are nothing new to smaller, mission-driven brands.  Tom's of Maine, for example, appeals to the customer's desire to live an eco conscious lifestyle.  By opting for Tom's of Maine beauty products over other big brands like Secret or Dove, customers inch closer to living sustainably, given Tom's use of safe and natural ingredients.
Newman's Own, on the other hand, promotes itself as a leading "give back" brand, establishing the Newman's Own Foundation where 100% of all profits from Newman's Own product sales are redirected to charities around the globe.  As a result, the Foundation takes aim at compassion, connection, and the ability of a brand – and individual consumers – to transform lives.  
The argument can be made that by supporting companies such as Tom's of Maine and Newman's Own, consumers are investing in microhabits benefiting the environment and the community.  

At the end of the day, it's up to the individual consumer to determine how they want to approach their own "microhabit journey," or if they want to embark on a journey at all.  But as we continue on our quest for health, wellness, environmental security, and social equity, there are a growing number of brands backing us up every step of the way.