Advertising in a Politically Charged Environment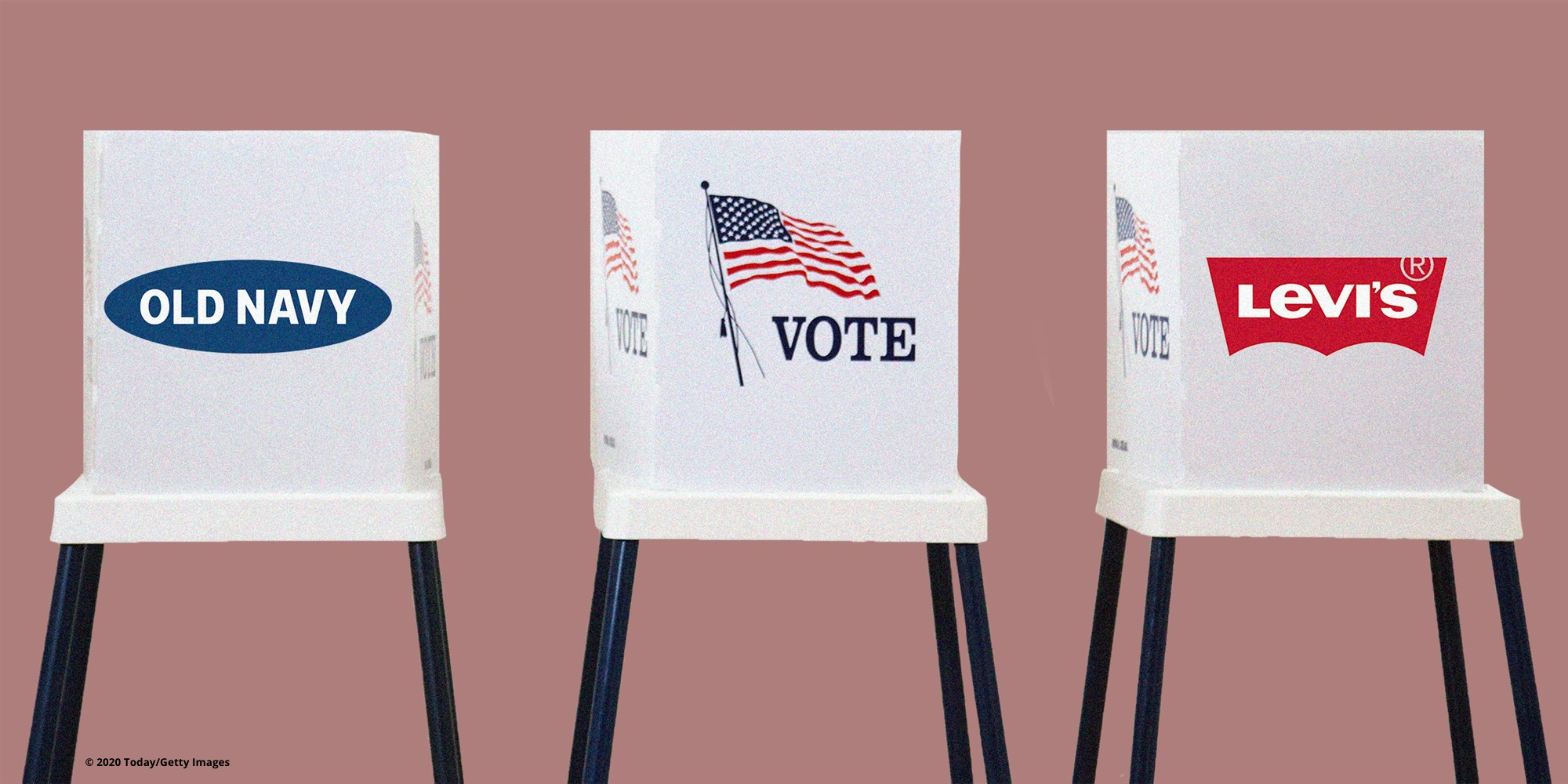 When Nike teamed up with ousted NFL-star Colin Kaepernick in 2018 to commemorate the 30th anniversary of their "Just Do It" slogan, the move was seen as controversial by some, including President Trump, who weighed in on the matter. Despite facing backlash and calls to boycott the company, the campaign ultimately worked in Nike's favor, boosting stock prices to an all-time high and securing an Emmy for Outstanding Commercial in 2019.
Fast-forward to the summer of 2020, when the Black Lives Matter movement surged across the nation in response to the May 25th police killing of George Floyd. The attention garnered by the movement accentuated a turning point where choosing not to take a public stand on social issues like racial injustice could be seen as its own message — one of complicity. 
A Sign of the Times
In 2020, politics seemed to permeate everything, from get-out-the-vote efforts by companies like Uber and Lyft, to prompts on social media urging users to register and vote. There used to be a sense that politics was bad for business, but it seems we've encountered an era where it's nearly impossible for brands to avoid getting political in some way. The Harvard Business Review reports, "With a 24-hour news cycle and social media fanning polarization, it's more problematic for organizations and their CEOs to remain neutral."
The idea of companies championing social causes in their ad campaigns isn't a new phenomenon — brands like Dove, Ben and Jerry's and Patagonia have long tackled social and environmental issues — but the recent election cycle showed a nation with hyperpolarized views on identity politics. As a result, support for various social causes seems to split along partisan lines, making it difficult for brands to take a stand without appearing to espouse a political agenda — a move which risks alienating consumers. 
Boycotts and Backlash
Such a politically charged environment can leave companies scratching their heads over the best approach to both advertising and internal civic engagement efforts. In 2020, many brands opted for a non-partisan, pro-democracy stance leading up to the U.S. presidential election. In some cases, CEOs publicly endorsed specific candidates while others resolved to remain neutral. One such instance played out among tech start-ups Expensify and Coinbase, with their respective CEOs taking opposite approaches to politics in the workplace.
David Barrett, CEO of Expensify, explicitly implored the company's 10 million customers to vote for Joseph R. Biden Jr. Meanwhile, Coinbase CEO Brian Armstrong declared a "no politics" stance in a company blog post. The move came after employees staged a walkout in response to the company's unwillingness to show solidarity with Black Lives Matter. In each case, the chief executives were met with a mixture of glowing praise and harsh criticism. Such polarized reactions can leave companies and their CEOs feeling stuck in a catch-22 situation.
Brayden King, a professor of management and organizations at Northwestern University, explains the importance of companies aligning their social activism with their brands and audiences. King cites the case of fitness company SoulCycle, when Stephen Ross, the chair of its parent company, held a campaign fundraiser for President Donald Trump, leading to boycotts from SoulCycle's largely liberal client base and a subsequent plummet in sales. This outcome contradicts Nike's "Dream Crazy" campaign experience, where boycotts were ineffectual due to the brand's largely pro-athlete, liberal consumer base.
Causes Over Candidates
A study published in 2018 by Sprout Social, a social media management platform, found 66% of consumers feel it's important for brands to take public stands on social and political issues. Consumers, however, do not like being told how to vote. Audiences are also quick to point out when social activism efforts appear toothless or inauthentic.
The study further concluded consumers are more receptive to social activism efforts when they are relevant to a company's brand, employees and customers. Even so, social media posts and ad campaigns weren't likely to change respondents' minds on issues. Tangible steps in the form of donations and calls to action, however, were considered effective in building brand loyalty among like-minded audience members and leading to meaningful, real-world outcomes.
Creative Alliances
The 2020 U.S. presidential election saw the country's highest voter turnout in more than a century. While it's difficult to measure the impact business campaigns had in voter participation, the confluence of advertising and civic engagement carried into the new year. Ahead of the Jan 5th 2021 Georgia Senate runoffs — two high-stakes races that resulted in Democratic control of the Senate — a group called Creatives for Georgia emerged on Twitter. The ad hoc collective consisting of over 800 graphic designers, video editors and web developers joined forces with left-leaning organizations to assist in content creation, fundraising and voter registration efforts aimed at helping elect Georgia Democrats Jon Ossoff and Raphael Warnock. 
Philipp Tsipman, one of the group's organizers and the co-founder of digital ad agency Outfox AI, told Adweek that, "Trump truly brought innovation out of the commercial world to political advertising. And that was just such a ripple effect on the Republican side. In some ways, this is about catching up to that and reshaping it to make it look and work differently on the left side of the world."
While the recent Democratic victories in Georgia sprang from the combined efforts of activists, faith leaders and grassroots organizations, one thing is clear — business and politics are no longer strangers at the dance.