Thank You, Next: Looking Back On A Year Like No Other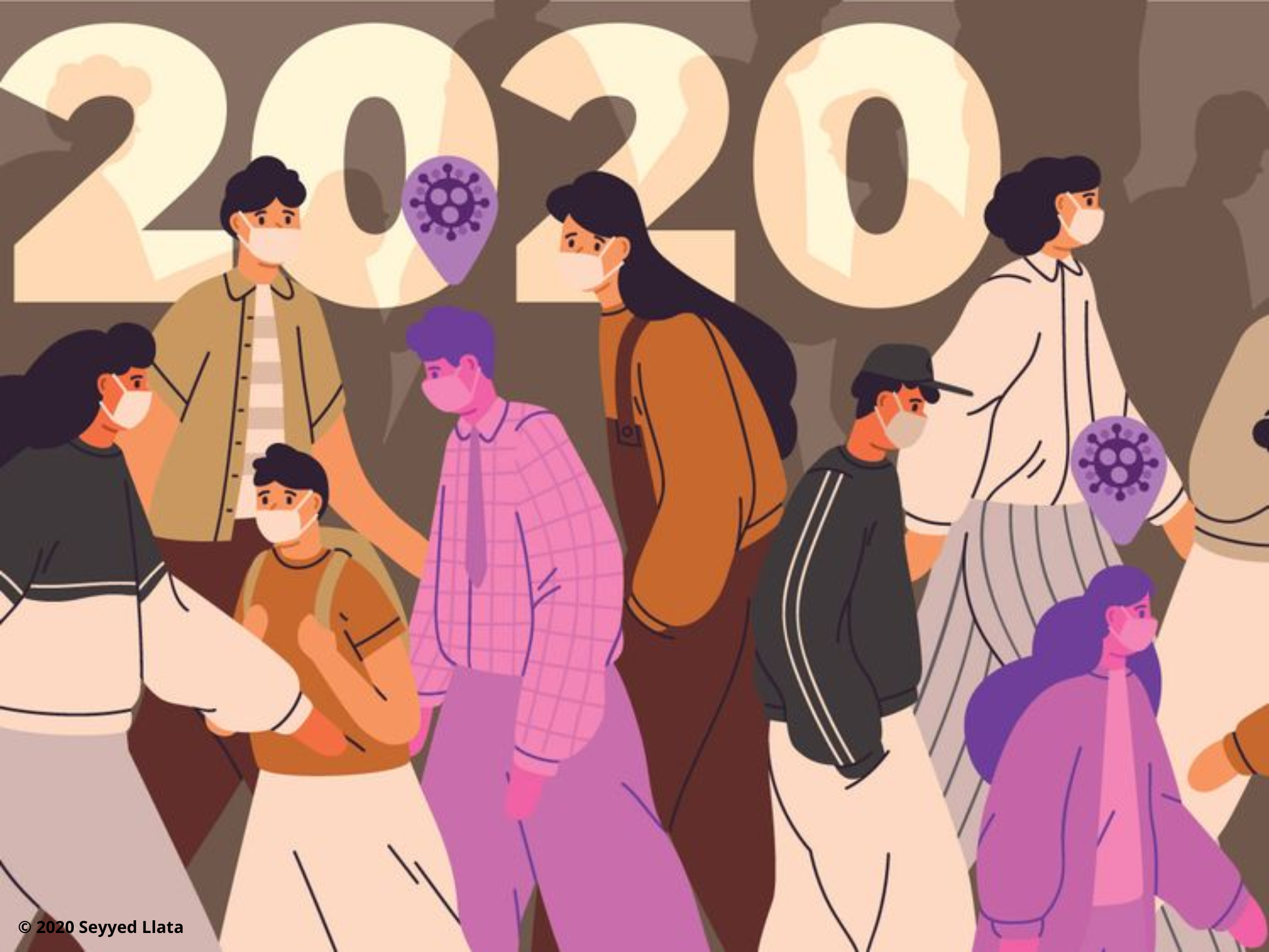 Not since 2004 has Oxford Languages, publisher of the Oxford English Dictionary, failed to select just one word that defined the year.  With toxic and climate emergency best reflecting the ethos and preoccupations of 2017 and 2019, respectively, this year's slew of popular words and phrases embodied so many conversations it proved impossible for the O.E.D to choose just one. 
From pandemic-born phrases such as super-spreader event and quarantine pod to the culturally significant systemic racism and Black Lives Matter, to unprecedented, a word many of us will be happy to never hear again, this year had everyone talking.  And there was certainly plenty to talk about.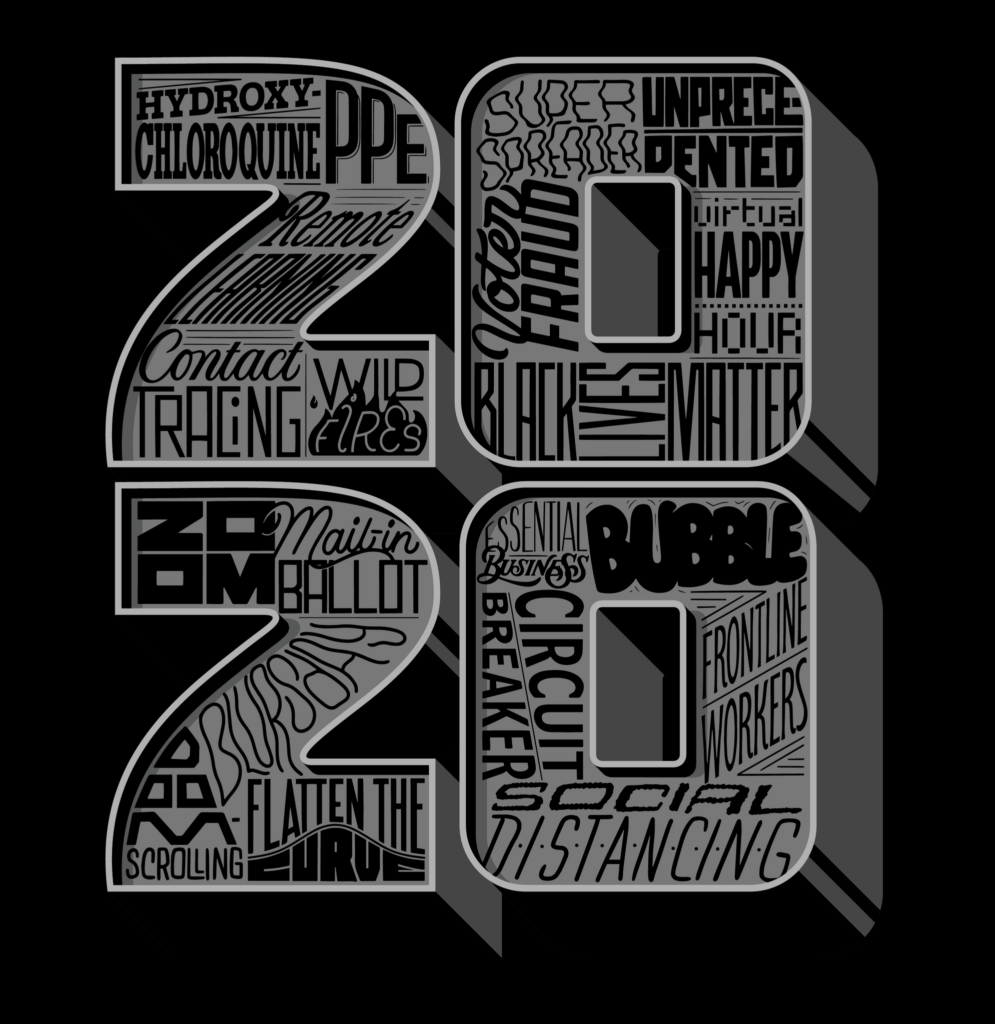 Blursday and coronatime were used to describe how some days and weeks flew by while others dragged. According to Valtteri Arstila, a philosophy lecturer at the University of Turku in Finland, this is because we perceive time moving more quickly when we're enjoying something or if we're doing repetitive tasks. When we're anxious, or doing something we don't enjoy, time seems to slow. This might explain why it's so hard to believe that Axe's ill-timed "Don't Overthink It" campaign happened in the same year that gave us Kentucky Fried Chicken's "A Recipe for Seduction."
"Creating ads and marketing seemed like such a minor thing in the grand scheme of what the planet endured," wrote Adweek Senior Editor Doug Zanger. "The pandemic. The senseless killing of George Floyd, Breonna Taylor and so many other Black lives. Mass layoffs and furloughs. And, out west, an unprecedented wildfire season. Oh, and on top of that, the soon-to-be-ex-resident of 1600 Pennsylvania Avenue."
Still, there were certain campaigns that caught our attention and stood out from the steady stream of advertisers echoing "we're all in this together." This sentiment fell in popularity as the year went on, with the public seeking a more honest, even humorous approach to brand messaging. The overly emotional, sweeping symphonies meant to tug at our heartstrings wasn't what left a mark in 2020, and isn't what we're craving more of as we head into the New Year.
The same agency that brought us Aviation Gin's commercial calling out Peloton's 2019 holiday advert had another hit with their "Match Made in Hell" campaign for Match.com.  Produced by Maximum Effort (aka Ryan Reynolds), the piece starred Satan and 2020 as two freshly matched singles looking for love and made plenty of "best of" lists this year for its spot-on (if a little twisted) cultural relevance. 
Nike, though no stranger to topping the creative charts, ended the year with another slam dunk … or three?  Weiden + Kennedy, Nike's long-standing agency of record, went above and beyond with messaging that tackled the strength of community, respectfully mourned the loss of NBA legend Kobe Bryant, and directly addressed racism in America. 
"Nike took an important stand at an important time," said Will Campbell, CEO and CCO of digital agency Quantasy + Associates.  "Many brands danced around or ignored the issue, but Nike addressed it head-on. Especially addressing how people pretend that racism doesn't exist."
While the tone of these ads from Nike and Match – and many other brands – may feel strikingly different, they each offer authentic portrayals of the American experience this past year.
The celebration of personal expression as well as the promotion of self-care and mental health awareness is a trend advertisers expect to grow in 2021. These trends have converged with agencies like Public Inc. using everyone's favorite expletive to promote The Mental Health Coalition. It's true that our everyday communication has coarsened in recent years, and even the kids are swearing more during quarantine. According to a study by San Diego State University psychologist Jean M. Twenge, this trend reflects increased individualism and free expression.
Embracing words that have lost their shock value in recent years is just one way marketers are attempting to appeal to a generation raised on social media. Classic ads from the '50s and '60s, while profanity free, are often centered on sexist or otherwise offensive messaging modern viewers find more problematic than profanity.
"I think that people should have their own language and we need to get over our prissy puritanical ways of thinking that some of these words are shocking when there's much more shocking things going on around us than the use of the F-word," former TV Guide critic Jeff Jarvis told Adweek.
The social media generation can make or break a brand these days, and going viral can spell disaster or success in just a few shares. Take Ocean Spray's unexpected success this September all thanks to one TikTok user who just happened to have a bottle of Cran-Raspberry on hand.
When Idaho's Nathan Apodaca posted a video of himself skateboarding to work after his truck broke down, sipping on an Ocean Spray cran-raspberry with Fleetwood Mac's "Dreams" playing in the background, the internet went insane. Ocean Spray, thankful for all the free publicity, solved Apodaca's problem by gifting him a brand new raspberry colored truck full of the drink. Not only that, but "Dreams" (which came out in 1977) hit #1 on iTunes after the TikTok went viral. 
So successful was Apodaca's post, TikTok hired marketing agency Known to splice together the original post with responses from fans and even Mick Fleetwood himself, resulting in a 15-second TV spot.  The commercial brought unforeseen attention to Ocean Spray and highlighted the platform's "It Starts on TikTok" campaign. 
Turning their attention inward, agencies are coming to terms with how success equates to their ability to nurture and value young, emerging talent. This means evaluating diversity, reviewing internal selection processes, and making long overdue changes. New York based creative agency Raxo recently launched a new platform called AD+D Culture to uplift minority-owned ad agencies, connect them with potential clients, and encourage diversity in the industry as a whole. 
The increase in WFH was just another result of 2020 that forced a number of agencies to downsize and pivot. The shifting workplace dynamic is leading agencies to rethink their approach to creative and production not just in 2021, but long into the future.
"What in 2019 would have been extremely costly, Covid-19 allowed our young strategists for example to start working with strategists in our APAC studios, and other regions around the world in a new way," Diego Machado, global chief creative officer for AKQA told The Drum. "That work exchange accelerated learning and connections across our network considerably and has allowed our young talent to evolve faster than ever, working from anywhere with anyone in the world. That's the future."
There are plenty of words to describe what 2020 meant for so many people. Doomscrolling, social distancing, and pivot are among them. As we reflect on the previous year and try to find the words to best sum it all up, perhaps our energy is better used focusing on the year ahead.
So from the 'Mudgeons to all of you, good riddance to 2020 and cheers to 2021.  We'll be taking off our grumpy hats, at least for a little while, as we gamble for greatness.  Come join the party!