Zoom Shirts, Runway Streaming, Upcycled Sweats: Fashion May Never Be the Same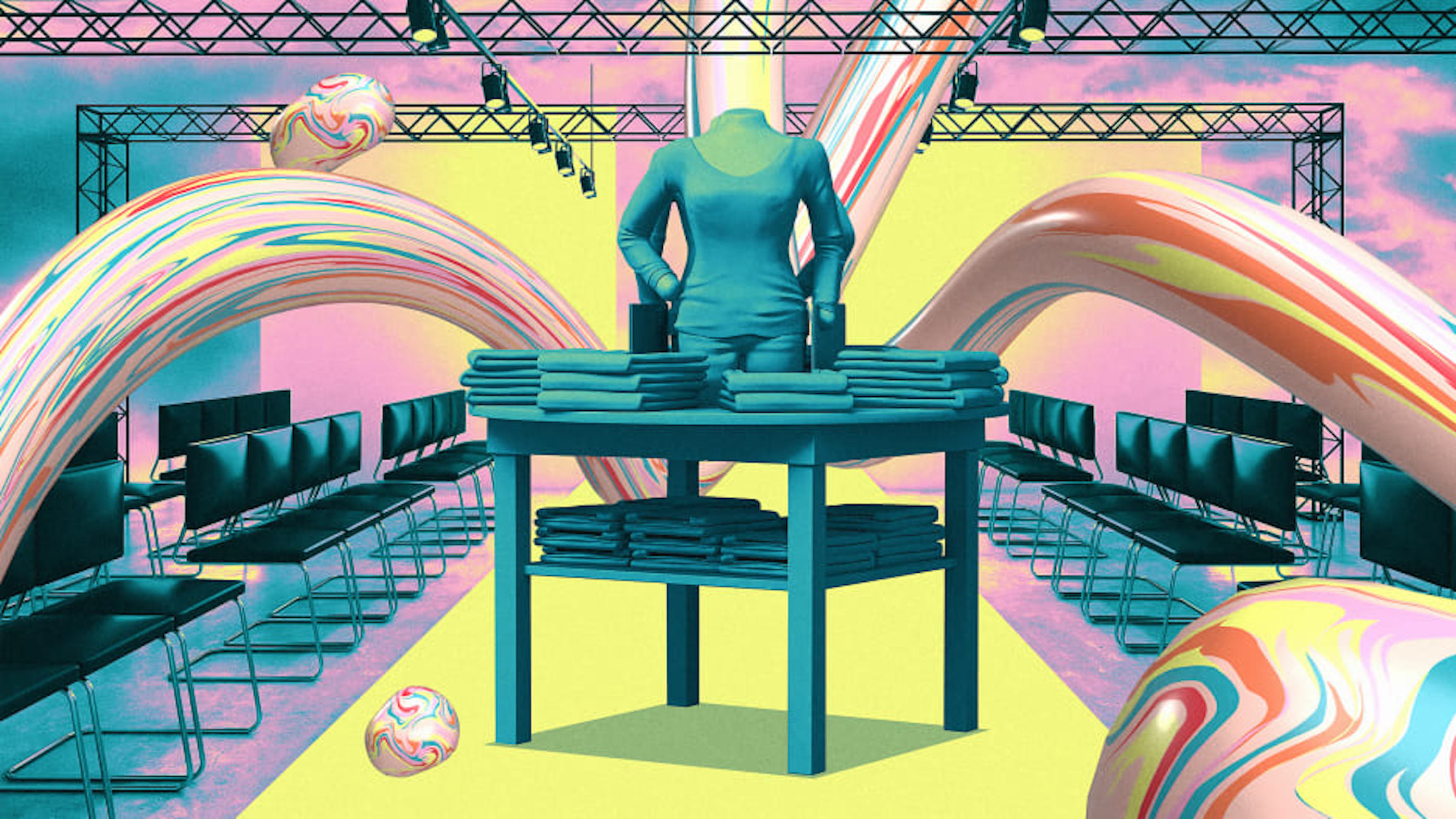 Looking at the numbers, it's easy to declare 2020 a terrible year for the fashion industry. In April alone, spending on clothes fell by a record 79%, according to Vogue.  
Millions of workers retreated to home offices while Twitter and Microsoft announced they'd offer permanent work-from-home (WFH) policies. As Zoom calls replaced in-person board meetings and social calendars cleared, pantsuits were swapped out for sweatpants, slippers subbed in for pumps, and day-to-night tops became obsolete. Headlines both bemoaned and celebrated the end of office wear as we knew it.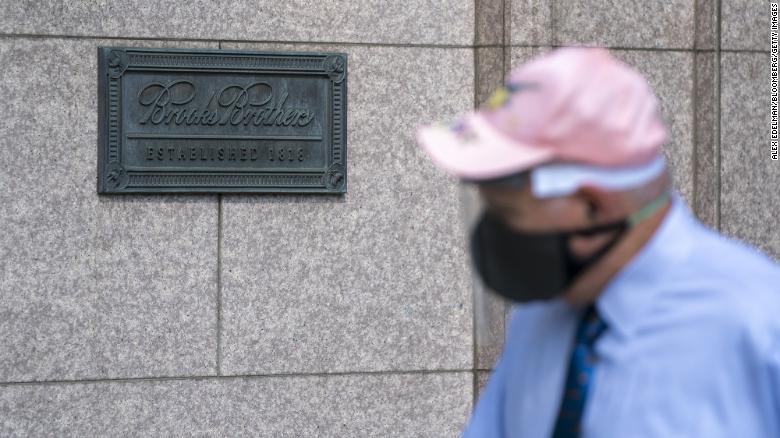 Meanwhile, the implications of nationwide lockdowns echoed throughout the industry. Brooks Brothers, J. Crew, Lord & Taylor, J.C. Penney, and Neiman Marcus all filed for bankruptcy. Seemingly faced with a do-or-die situation, Banana Republic and Nordstrom quickly pivoted their brand strategy and creative production efforts, catering to a new era of the Zoom shirt with curated suggestions for stylish, yet comfortable WFH-wear and curbside pickup.  
For luxury brands to boutique and mall retailers, no entity in fashion has escaped the effects of the pandemic, and analysts say it will take years for the industry to recover. But the newfound focus on sustainability, upcycling, and social responsibility may be a sign of a new era for fashion brands of all shapes and sizes, from high-end couture to e-commerce.
FASHION WEEK CHANGES FOR THE BETTER?
Fashion weeks in New York and Paris looked starkly different this year. Runway shows, once a see-and-be-seen affair for celebrities, buyers and the media, shifted to online presentations that could be viewed in one's living room; collections were viewed by appointment only to limit social contact.
While many in the fashion world are mourning the loss of fashion week as they know it, others see it as a necessary shift for an out-of-control industry. The fashion industry is responsible for 10 percent of humanity's carbon emissions, which doesn't seem particularly surprising considering designers' race to keep up with the consumer demand for new collections, fueled by the rise of global fast-fashion monoliths like Zara.
Beyond the constant production of new clothes that often wind up heavily discounted and even destroyed, calendars jam-packed with runway shows equate to a constant flood of international travel. "…There were just shows all the time and in far-flung places – Capri, Palm Springs, Lisbon, Havana. So everyone was getting on a plane to fly around the world for one show and then double back home," Dana Thomas, Paris-based fashion journalist and author of Deluxe: How Luxury Lost Its Luster, told NPR. While in-person runway shows will certainly make something of a comeback post-COVID, fashion week will, if only in part, be forever changed.
RETAILERS CATER TO LOCKED-DOWN SHOPPERS
Runway shows aren't the only elements of the industry to shift online in recent months. As retail stores shuttered and fashion boutiques canceled orders, high-end designers seized the opportunity to build brand awareness and fortify their digital presence, launching their own online stores or partnering with online commerce giants Amazon and Farfetch. Luxury brands Prada and Bottega Veneta saw big boosts in online sales, while more plebeian retailers saw online huge gains while in-store sales plunged. Just take a look at Gap, whose e-commerce sales doubled in the second quarter of 2020.  
Chain retailers such as Gap, Nordstrom, and American Eagle also accommodated shoppers seeking instant gratification with small but timely brand innovations including curbside returns. And it seems some of those shifts will have long-term implications, with consumer surveys indicating that 59% of shoppers will continue to use curbside pickup after the pandemic subsides.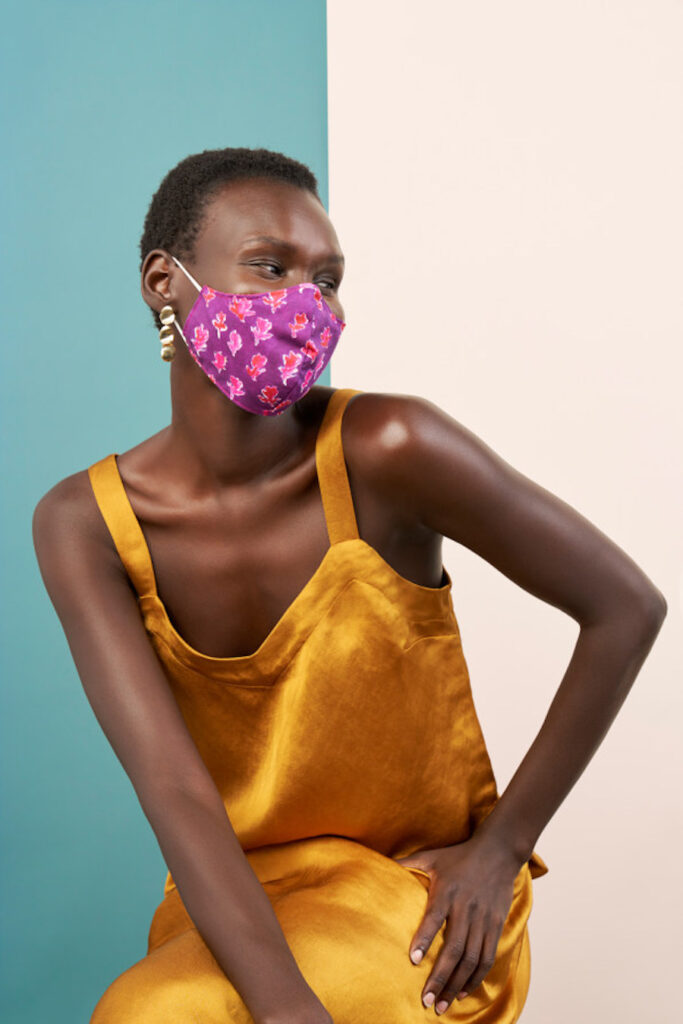 As the world shifts in the face of the pandemic, brand messaging in the fashion industry shifts along with it. The new buzzwords are empathy, comfort, and above all, adaptation.  In July, Los Angeles-based clothing and accessories brand Entireworld sold 1,000 of its colorful sweatsuits in one day, more than 20 times its average, buoyed by a marketing email in which Entireworld CEO Scott Sternberg shared his very relatable concerns about the post-COVID world. As dress rentals took a hit thanks to event cancellations, Rent the Runway adjusted its brand strategy to promote work-from-home apparel. Anthropologie debuted a new section on its website called "The Cozy-at-Home Shop," filled with fuzzy slippers and cashmere joggers. Burberry nailed down Kendall Jenner to self-shoot her own photos at home for its latest brand campaign.  
A NEW ERA OF SOCIAL RESPONSIBILITY
In a time of great economic and social upheaval, consumers are demanding more from brands than just fancy sweatpants. An increased focus on environmental and social justice issues is pushing brands to put their money where their mouth is when it comes to things like sustainability, hiring practices, diverse representation, and fair treatment of workers.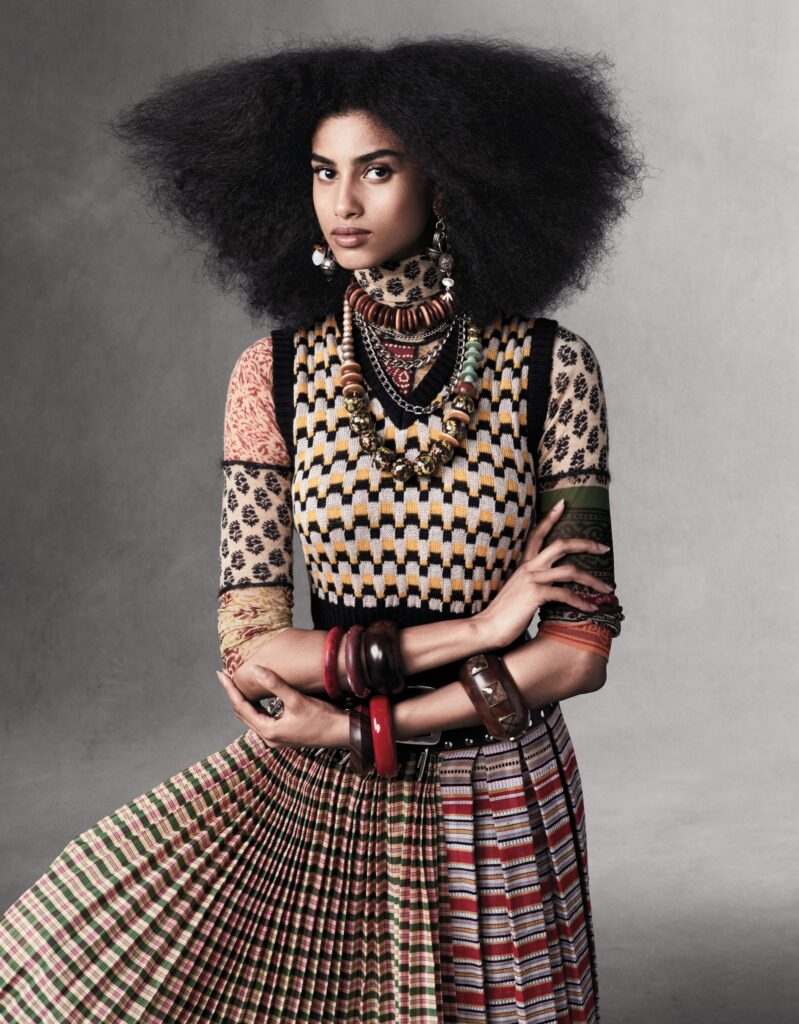 Brands such as Patagonia, driven in large part by a sustainable, eco-friendly ethos and cause marketing efforts, are seeing an uptick in sales, while fast-fashion brands such as H&M and Zara have responded to consumer pressure by introducing new sustainable practices. For its spring-summer 2020 collection, Gucci unveiled an "Off the Grid" collection made from recycled, organic, bio-based and sustainably sourced materials. The pandemic has also resulted in enthusiasm for vintage, secondhand and "upcycled" apparel. Even luxury fashion houses are getting in on the trend, with Miu Miu introducing its own upcycled collection reimagining pieces from past collections. Global shopping search engine Lyst says searches for secondhand-related keywords skyrocketed by 104% in September as shoppers began to think about their fall wardrobes. 
As a COVID-19 vaccine begins to roll out, what lies ahead for the fashion industry? In its predictions for 2021, Lyst says that "Shoppers will expect more from their brands than just activism-inspired slogans, whether that's publicly taking a stand against social injustices, increased sustainability efforts, or regularly contributing towards charitable causes." Appropriately, high-end fashion brand Mansur Gavriel is swapping in activists for the usual models for their next brand campaign.
As we emerge from the darkness of 2020 and people return to work, it seems inevitable that real pants will make a comeback — but curbside pickup and #upcycle is here to stay.